Arianna Huffington says breakdowns can serve a purpose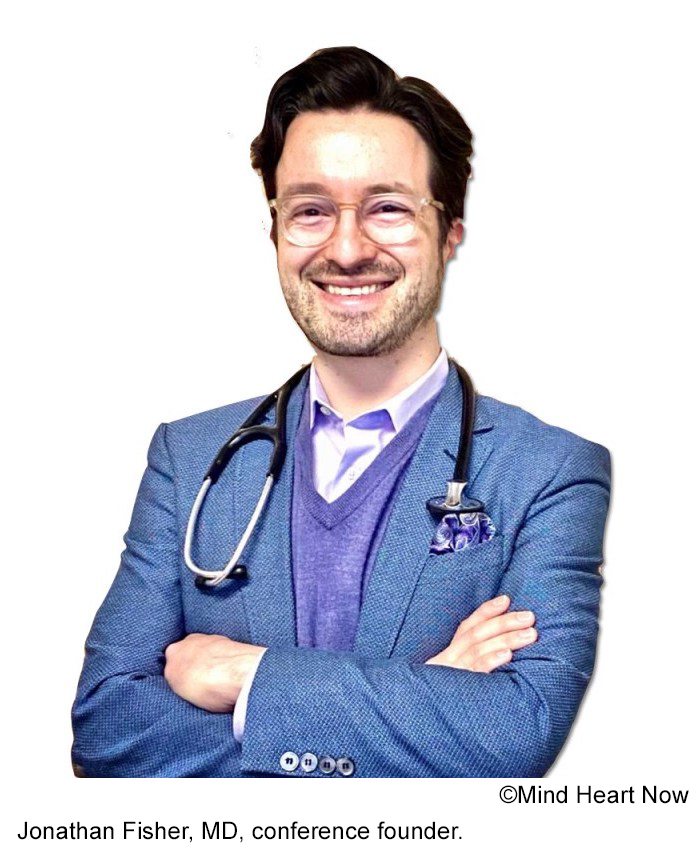 Entrepreneur and businesswomen Arianna Huffington told doctors that stability in business and in life requires time to breathe.
While money and status make up two legs of the stool of success, she said at the virtual Ending Physicians Burnout Global Summit, the third leg and crucial support of that stool needs to be forged out of well-being, health, wisdom, and wonder.
In a conference-featured "fireside chat," Huffington, the founder of The Huffington Post news outlet and now, Thrive Global, her foray into well-being, said that a simple one-minute breathing exercise, which she calls her reset, can help a person handle the stress of the day, and allow even hard-driven doctors and business executives to get a moment of relief for what she described as the "disease of civilization: Burnout."
"I have not met a single human being who is in a perpetual state of Zen and calm," Huffington said, "and I have met the Dalai Lama. If he can't do it, I don't think there is a chance any of us can. But a lot of science right now makes it clear that short breaks—like the breathing exercise—can have a real impact in moving us from the sympathetic to the parasympathetic nervous system and reducing harmful hormones in the body.
"That in 60 to 90 seconds we can achieve that gives me tremendous optimism," she said. "We may not have time between medical work that so many here are doing to have a 20-minute meditation, but we all have the time to take a 60-second breathing break, or gratitude break, or stretching break."
Moderator of the chat and chair of the conference Jonathan Fisher, MD, a cardiologist with Novant Health Heart and Vascular Institute, Presbyterian Hospital, Huntersville, North Carolina, could relate. "When I am in the hospital practicing as a cardiologist and I'm seeing very sick patients, I wish there was a quick way to get to ataraxia (serene calmness), and I know that breathing helps," he said. He asked if there were other ways Huffington could recommend to find that place of calmness in the eye of the hurricane.
"All of us are living in the eye of a hurricane of sorts," she said, "and those of you in the medical profession much more so than the rest of us. To get there requires a mindset change. We all have a place of peace, strength, and wisdom within us. That central place is really our birthright. When we recognize that—and we all have moments of that in our life in which we experience it. Nobody lives there all the time, but anything we can do during the day—these little breaks—help us return to that place, recharge from that place. It is something that we need to embed in our workflow.
"In our work with millions of people around the world, we have found that it is not enough to take a vacation," Huffington said. "How often do you return from a great two-week vacation, and within 48 hours you become stressed out and even burned out. Stress is inevitable in our lives, but cumulative stress is avoidable. You know that as a cardiologist, it is cumulative stress that leads to hypertension and other problems that can lead to more serious heart disease."
While Huffington was speaking of what individuals can do to break the stress that leads to burnout, Fisher wondered whether the workplace management had a role in burnout. "We need a cultural transformation," she said in response. "Even though we may not have the power to change an organization, just by changing ourselves we can have an immediate impact.
"Someone once said, 'A crisis is a terrible thing to waste,' and right now we are in a crisis, and often breakthroughs require breakdowns," Huffington said. "My hope is that we are going to use this crisis as a catalyst to imagine and build a new system in medicine and in our culture in general."
Edward Susman, Contributing Writer, BreakingMED™
Huffington is the founder and chief executive officer of Thrive Global.
Fisher disclosed no relevant relationships with industry.
Cat ID: 510
Topic ID: 505,510,504,728,791,510,556,730,192,925