Overall outcomes good after Covid infection, vaccine for most patients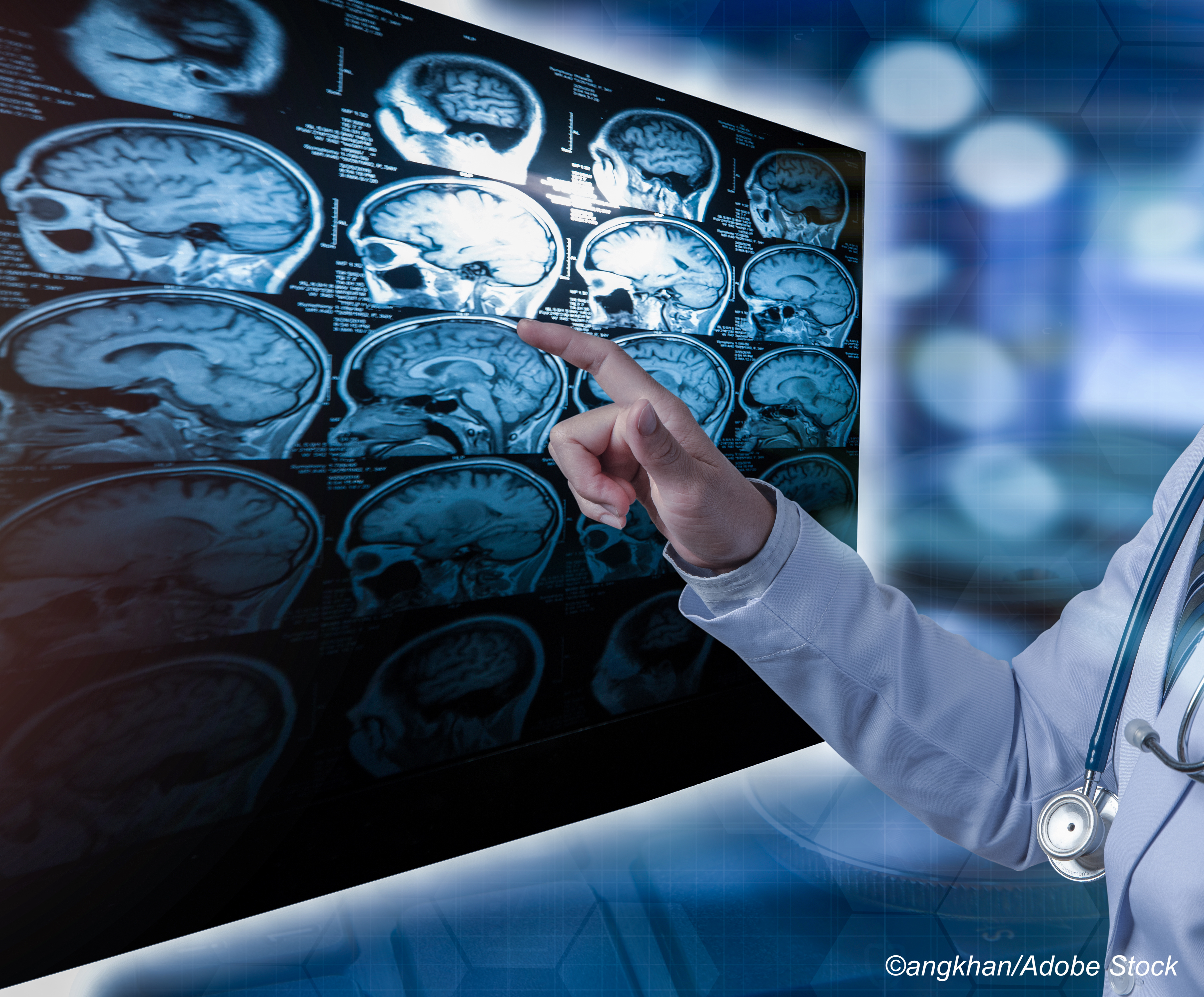 At the recent Consortium of Multiple Sclerosis Centers (CMSC) annual meeting, several researchers shed light on how patients with multiple sclerosis may fare with Covid-19 and how specific therapies affect their outcomes. This article, originally published Nov. 5, 2021, details their results and conclusions. Click here to read the original article and obtain CME/CE credit for the activity.
Several presentations at the 2021 Consortium of Multiple Sclerosis Centers (CMSC) annual meeting shed light on how to manage multiple sclerosis (MS) patients treated with the high-efficacy agent natalizumab during the Covid-19 pandemic.
Natalizumab is an integrin receptor antagonist approved for relapsing forms of MS. The drug carries a boxed warning that it increases risk of progressive multifocal leukoencephalopathy.
Covid-19 Outcomes
In a CMSC lecture, Anne Cross, MD, of Washington University in St. Louis, presented data from the COViMS registry, a database started in April 2020 in response to the Covid pandemic. COViMS includes information entered by healthcare providers who confirm or suspect Covid-19 infection in MS patients. Nearly all patients in the registry live in the U.S.
"The database is designed to answer two questions: how MS patients fare with Covid-19, and how specific therapies affect outcomes," Cross explained.
Of 3,452 patients entered as of October 5, 2021, 75.1% were female, mean age was 47, and 68.5% were White. Mean disease duration was 12.4 years, and 82% had relapsing remitting disease. About 78% could walk without assistance, 13.9% with assistance, and 8.2% were unable to walk. Proportions in these descriptive statistics "have changed very little since January 2021, despite the changing geography of Covid-19," Cross said.
Treatment proportions ranged from ocrelizumab in 30% of patients to interferons in 3.7%. Natalizumab accounted for 10.6% of MS patients in the registry. Overall, 15.4% of patients in COViMS received no MS treatment.
The mortality rate of Covid-19 patients treated with natalizumab was among the lowest. The percentage of deaths in each treatment group was smallest for interferons (0.8%), natalizumab (0.85%), glatiramer acetate (1.0%), fumarates (1.1%), and sphingosine-1 phosphate receptor therapies (1.3%), followed by ocrelizumab (2.2%), teriflunomide (2.6%), rituximab (3.2%), and MS patients on no disease-modifying treatment (4.7%).
Response to Covid-19 Vaccines
In a late-breaking abstract, Pavle Repovic, MD, PhD, of the Swedish Neuroscience Institute in Seattle, and colleagues presented data on Covid-19 mRNA vaccine response in MS patients receiving natalizumab (n=8), ocrelizumab (n=9), or fumarates (n=5). Fifteen patients received the BNT162b2 vaccine (Pfizer) and seven received the mRNA-1273 vaccine (Moderna).
The group collected blood samples before and after the first and second vaccination doses, then two months after the second dose. They measured IgG titers and assessed T cell reactivity with interferon-gamma and interleukin-2 production after stimulation with protein fragments of SARS-CoV-2.
While all natalizumab and fumarate patients developed detectable levels of anti-SARS-CoV-2 antibodies, only 22% of the ocrelizumab group did so. Antibody response was detected earliest in the fumarate group. At maximal antibody titers, seen 10 days after the second vaccine dose, there was no significant difference between natalizumab and fumarate responses. Two months after completing two vaccine doses, antibody titers had declined by 44% in the fumarate group and 72% in the natalizumab group.
T cell reactivity was seen for all three MS treatments as early as a week after the first vaccination and increased further after the second vaccination. T cell responses were comparable among all three treatments.
"Natalizumab- and fumarate-treated MS patients mounted robust antibody response to SARS-CoV-2 mRNA vaccines, in contrast to ocrelizumab-treated patients," Repovic and co-authors concluded.
Management and Safety at the Infusion Center
In a prospective study presented at CMSC, Judit Díaz-Díaz, MD, of the University Hospital Clinico San Carlos in Madrid, Spain, and co-authors described institutional adaptive responses to natalizumab treatment at their infusion center. Díaz-Díaz and colleagues evaluated 68 natalizumab-treated patients; 70% were women, and mean patient age was 43. The mean duration of natalizumab treatment was 67 months.
Adaptations to usual procedures began with extending treatment intervals for some patients to decrease visits to the infusion center. After extending treatment from four to six weeks in about a third of patients, 59% were receiving treatment at the longer interval.
"From March to May 2020 during the first Covid-19 surge, with much higher viral load and most serious disease, 5 patients had Covid-19, 4 showed mild symptoms, and 1 [had] a multilobar pneumonia treated at home," Díaz-Díaz and co-authors noted in their poster presentation. "So, in May 2020, we started Covid-19 screening before natalizumab infusion."
From May 2020 to January 2021, 451 nasal swab PCR Covid-tests were performed. For 12 patients with a positive test (including nine asymptomatic patients), natalizumab infusion was deferred, but it was restarted 1-2 weeks later after a negative Covid test.
Overall, the group had 17 patients with Covid-19 and found no significant differences between patients with and without Covid-19 in age, dose interval, or treatment duration.
"No increased risk of severe illness from Covid-19 was detected in patients with MS on natalizumab," Díaz-Díaz and colleagues noted. "In some cases, natalizumab was delayed 1-2 weeks due to Covid-19 infection but was restarted with no complications or reactivation of Covid-19. Most patients were asymptomatic, therefore PCR Covid-19 testing before natalizumab infusion could be useful to prevent widespread virus outbreak at infusion centers."
During the pandemic, the mortality rate of Covid-19 patients with MS who were treated with natalizumab was among the lowest of any MS therapy, according to data from the COViMS registry.

Natalizumab-treated patients developed both antibody and T cell responses after mRNA Covid-19 vaccination. Extending infusion intervals to 6 weeks for some patients and pre-testing for Covid-19 may help reduce infusion center spread.
Paul Smyth, MD, Contributing Writer, BreakingMED™
The COViMS registry is jointly supported by the Consortium of MS Centers, MS Society of Canada, and National MS Society. Cross did not report disclosures.
Díaz-Díaz had no disclosures.
Repovic reported relationships with Alexion, Biogen, Celgene, Roche, Sanofi Genzyme, Viela, and EMD Serono.
Cat ID: 130
Topic ID: 82,130,730,933,190,31,926,130,36,764,192,561,927,925,934,763