Doc organization demands action on virtual learning disparities, calls for 'layered' approach to student/faculty safety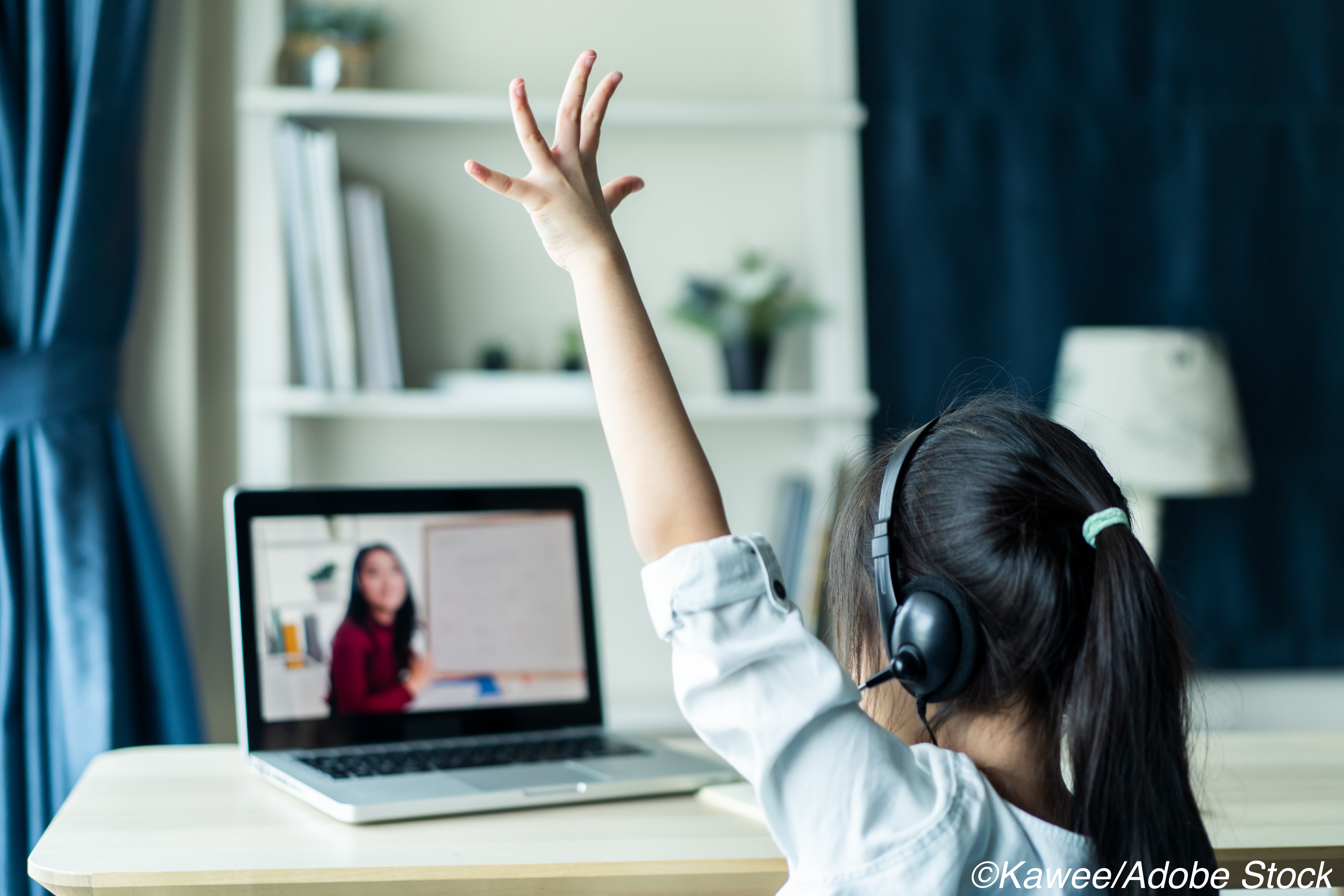 The American Academy of Pediatrics (AAP) released updated guidance calling for federal assistance to help all schools re-open safely during the ongoing Covid-19 pandemic.
"Along with our colleagues in the field of education, the American Academy of Pediatrics (AAP) strongly advocates for additional federal assistance to schools throughout the United States, with no restrictions regarding their plans for in-person versus virtual learning," the AAP wrote in its revised guidance. "Regardless, in places in the United States with high levels of community transmission of severe acute respiratory syndrome-coronavirus 2 (SARS-CoV-2), the virus that causes COVID-19, where in-person learning is not possible, these schools will also need more assistance, not less, to support the additional staffing needs, alternative learning sites, hybrid educational models, and child care."
Due to evidence that long periods away from school can lead to social isolation, learning deficits, and poor mental health outcomes in affected kids, the AAP has stated that the ultimate goal should be to allow for students to physically attend classes; however, "in many parts of the U.S., the uncontrolled spread of the virus means that cannot be safely accomplished now," the AAP wrote in a press release. And, while virtual learning is certainly an option in many of these areas, not all children have access to a computer or internet connection. This disparity, which the AAP referred to as a technological "homework gap," disproportionately impacts Black, Hispanic, and low-income families and leaves 1 in 5 kids unable to complete virtual schoolwork, according to a recent study from the Pew Research Center.
"The persistent racial and social inequities in our educational system, including disparities in funding, quality of school buildings, and resources for curriculum and teachers have only been exacerbated by the pandemic," said AAP President Sally Goza, MD, FAAP, in a statement. "Without more resources, these disparities will worsen. Whatever school looks like this fall, we must be innovative and promote the well-being of all children, particularly children living in marginalized communities."
To that end, the AAP's guidance called on school districts to "promote racial/ethnic and social justice by promoting the well-being of all children in any school-reopening plan, particularly children living in marginalized communities. To address these disparities, federal, state, and local governments should allocate resources to provide equitable access to educational supports."
In addition, the AAP also recommended a "layered approach" to keeping students, teachers, and other staff safe from Covid-19, including:
Requiring cloth face coverings for all children over the age of 2 years, and all adult staff.
"Implementing physical distancing with desks placed 3-6 feet apart.
"Cohorting students to minimize crossover among students and adults.
"Using outdoor space when possible.
"Promoting hand and cough hygiene and increasing cleaning and disinfection.
Implementing protocols to ensure students and staff do not come to school when they are ill."
The AAP noted that any parents seeking more information regarding plans to safely reopen schools take a look at the organization's article, "Return to School During Covid-19," available on HealthyChildren.org.
John McKenna, Associate Editor, BreakingMED™
Cat ID: 190
Topic ID: 79,190,730,933,190,926,138,192,927,151,928