Child cases jumped 16% from Aug. 20 through Sept. 3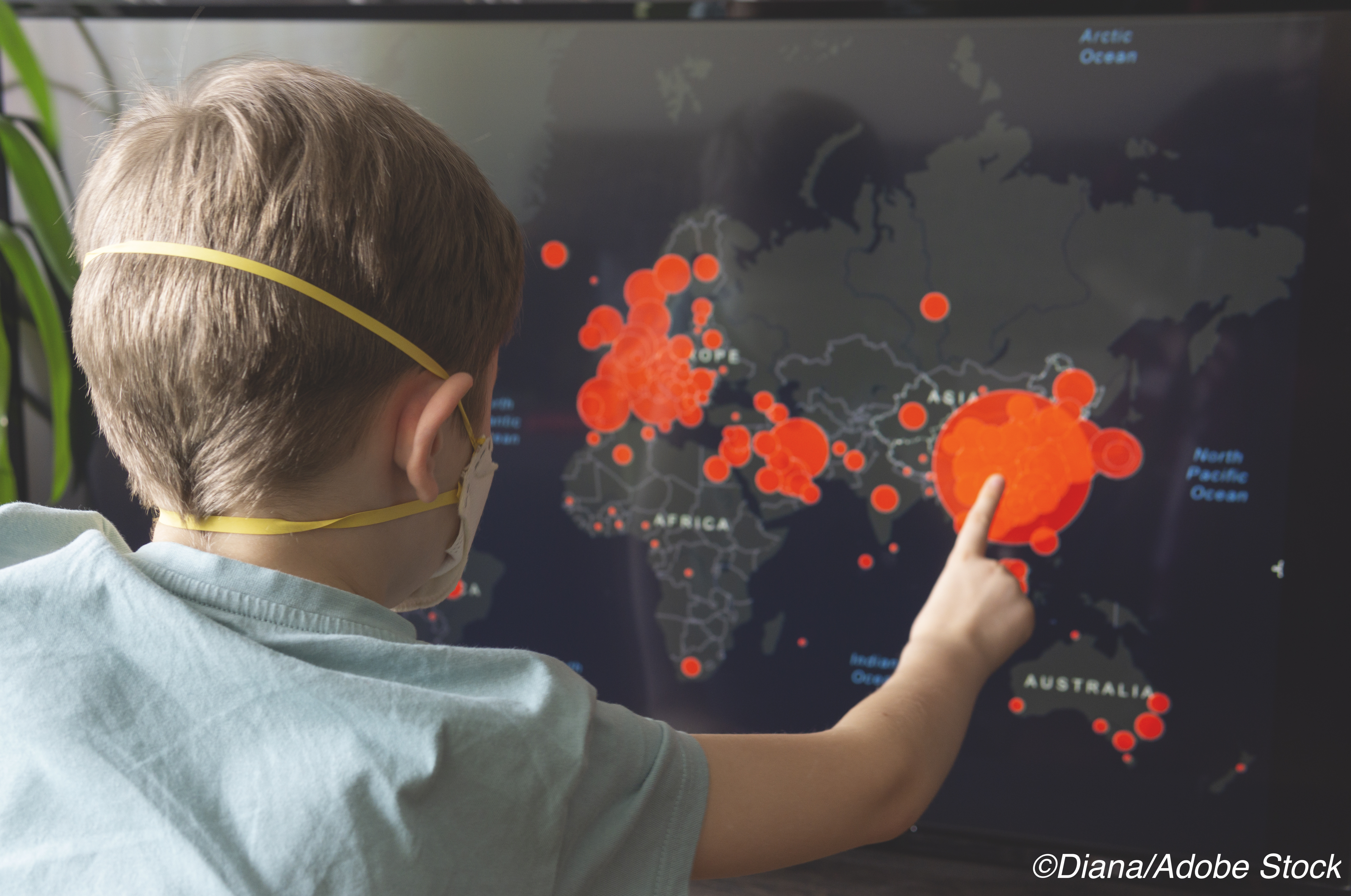 The American Academy of Pediatrics (AAP) announced that the U.S. has reached a "grim milestone" in the Covid-19 pandemic — over half a million kids have caught SARS-CoV-2 since the spring.
These numbers come from a report released on Sept. 15, which found that 70,630 new pediatric Covid-19 cases were reported from Aug. 20 through Sept. 3, bringing the total case count to 513,415, "up from 442,785 — a 16% increase in child cases over two weeks," the AAP reported. To date, children have made up 9.8% of all reported U.S. cases.
"These numbers are a chilling reminder of why we need to take this virus seriously," said AAP President Sara Goza, MD, FAAP, in a statement. "While much remains unknown about Covid-19, we do know that the spread among children reflects what is happening in the broader communities. A disproportionate number of cases are reported in Black and Hispanic children and in places where there is high poverty. We must work harder to address societal inequities that contribute to these disparities."
Sean O'Leary, MD, MPH, FAAP, vice chair of the AAP Committee on Infectious Diseases noted that this substantial increase in positive cases occurred during the summer, and as the weather grows cooler, children will be spending more time indoors, increasing infection risks. "The goal is to get children back into schools for in-person learning," he said, "but in many communities, this is not possible as the virus spreads unchecked.
"Now we are heading into flu season," he added. "We must take this seriously and implement the public health measures we know can help; that includes wearing masks, avoiding large crowds, and maintaining social distance. In addition, it will be really important for everyone to get an influenza vaccine this year. These measures will help protect everyone, including children."
According to the case report, which was compiled by the AAP and the Children's Hospital Association, the overall rate of SARS-CoV-2 transmission among kids is 729 cases per 100,000 children in the population. And, according to reports from 24 states and New York City, kids have accounted for 0.6%-3.6% of total reported Covid-19 hospitalizations — between 0.3%-8.2% of all child Covid cases resulted in hospitalization. However, according to reports from 42 states and NYC, 0%-0.2% of all child Covid-19 cases resulted in death, and 18 states reported zero child deaths.
John McKenna, Associate Editor, BreakingMED™
Cat ID: 190
Topic ID: 79,190,730,933,190,926,138,192,927,151,928,925,934