Organization noted dispensing has increased 24-fold since before the pandemic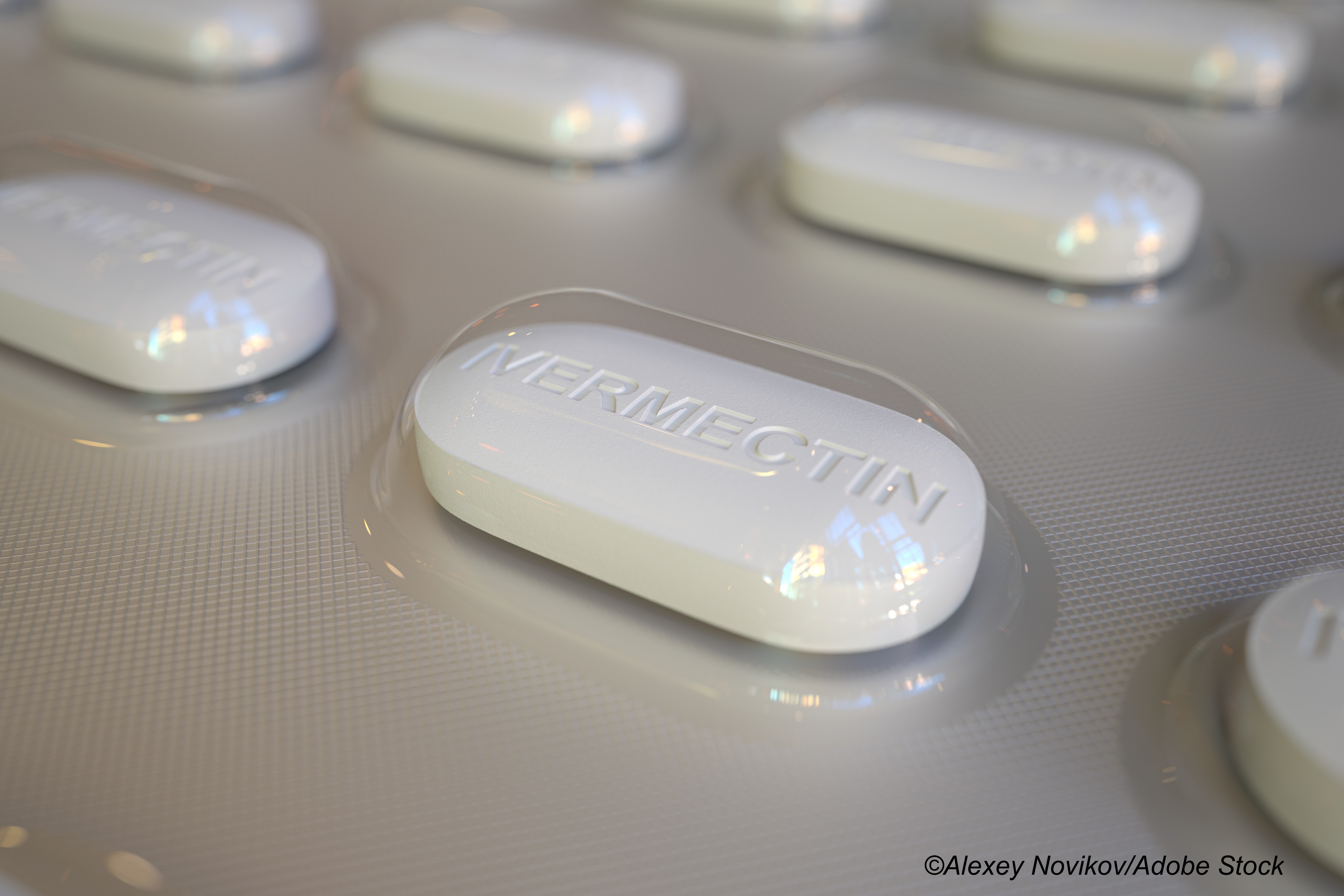 The American Medical Association (AMA), in a joint statement with the American Pharmacists Associations (APhA) and American Society of Health Pharmacists, stated that the organizations "strongly oppose the ordering, prescribing, or dispensing of ivermectin to prevent or treat Covid-19 outside of a clinical trial."
"We are alarmed by reports that outpatient prescribing for and dispensing of ivermectin have increased 24-fold since before the pandemic and increased exponentially over the past few months," the organizations wrote.
Articles and commentaries about ivermectin for treatment of Covid-19 disease has been promoted on social media, and Joe Rogan, a comedian whose podcast is listened to by millions, announced that he had Covid-19 and was using the drug to treat his illness.
The AMA's announcement noted that other organizations, including the drug's manufacturer, have also advised people not to use the drug in this manner.
"The U.S. Centers for Disease Control and Prevention (CDC) and the FDA have issued advisories indicating that ivermectin is not authorized or approved for the prevention or treatment of Covid-19. The National Institutes of Health, World Health Organization, and Merck (the manufacturer of the drug) all state there is insufficient evidence to support the use of ivermectin to treat Covid-19. The Infectious Diseases Society of America Guidelines on the Treatment and Management of Patients with Covid-19 also recommend against the use of ivermectin outside of a clinical trial," they wrote.
The AMA said that using ivermectin for the prevention or treatment of Covid-19 has been shown to be harmful and noted that there has been a five-fold increase in calls to poison control centers from people taking ivermectin compared with pre-Covid numbers.
The CDC recently issued a Health Alert Network Advisory to guide clinicians on counseling patients against the drug's use and emphasized "the potentially toxic effects of this drug, including nausea, vomiting, and diarrhea. Overdoses are associated with hypotension and neurologic effects such as decreased consciousness, confusion, hallucinations, seizures, coma, and death."
The only use in humans for which the FDA has approved ivermectin is for the treatment of infections caused by internal and external parasites, and the drug is not approved for the treatment of Covid-19. It is also used by veterinarians for treatment of animals.
Candace Hoffmann, Managing Editor, BreakingMED™
Cat ID: 190
Topic ID: 79,190,574,730,933,190,926,192,927,151,928,925,934