CDC recently updated guidance on vaccination contraindications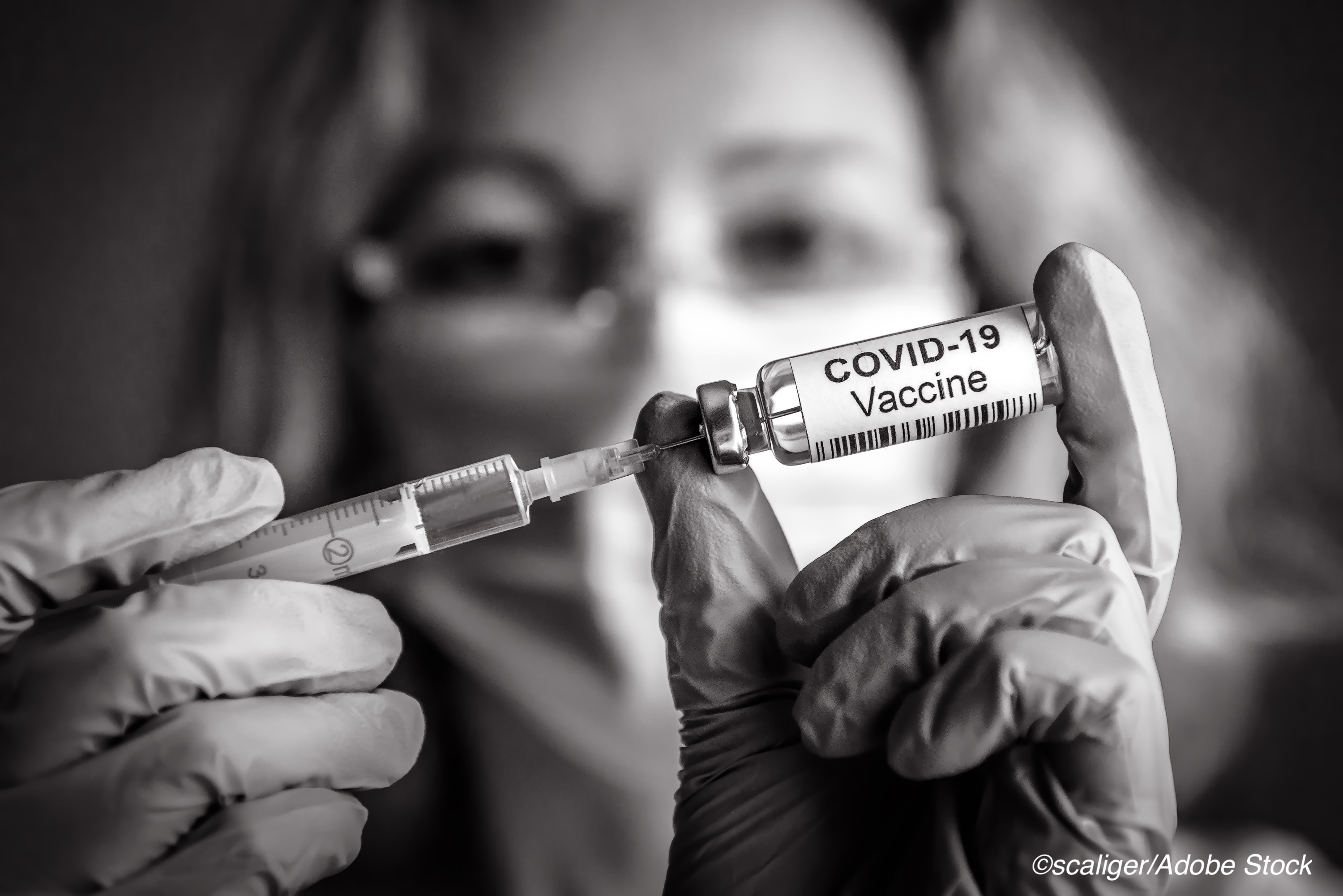 Reported anaphylactic reactions to the Pfizer-BioNTech Covid-19 vaccine, while rare, are approximately 10 times higher than those reported for long established vaccines, with such reactions occurring in roughly 1 in 100,000 early recipients.
As of Dec. 19, the CDC had identified 6 cases of anaphylaxis among the first 272,000 recipients of the mRNA vaccine, and CDC officials recently expanded guidance detailing contraindications to vaccination associated with allergic reaction risk.
In a recently published review in New England Journal of Medicine, authors Mariana Castells, MD, PhD, of Brigham and Women's Hospital Boston, and Elizabeth J. Phillips, MD, of Vanderbilt University Medical Center, Nashville, wrote that the early cases of non-IgE-mediated reactions "raise more questions than they answer."
"…Such safety signals are almost inevitable as we embark on vaccination of millions of people, and they highlight the need for a robust and proactive 'safety road map' to define causal mechanisms, identify populations at risk for such reactions, and implement strategies that will facilitate management and prevention," the two experts in adverse drug reactions wrote.
The expected emergency use authorization (EUA) approval of at least five new vaccines in the U.S. within the next few months highlights the critical need to maintain public confidence and minimize vaccine hesitancy, they added.
"As in any post-EUA program, adverse events that were not identified in clinical trials are to be expected," they wrote. "In addition, populations that have been studied in clinical trials may not reflect a predisposition to adverse events that may exist in other populations."
In an interview with BreakingMED, Immunization Action Coalition (IAC) deputy director Kelly L. Moore, MD, MPH, said while the reported incidence of anaphylaxis with most established vaccines is about 1 in 1 million, such reactions appear to be somewhat higher — in the range of 3 to 4 cases per million — with the measles, mumps, rubella (MMR) vaccine.
She added it is too early to know if the signal suggesting anaphylaxis reactions in 1 in 100,000 recipients of the mRNA Covid-19 vaccines will hold up as more people are vaccinated.
"We are doing very aggressive surveillance for safety issues, and it is not uncommon to get statistical signals early on when denominators are small," she said. "As more and more people are vaccinated we should have a better picture of what is really happening. It's not uncommon to see an early signal with small numbers, which either goes away or is not as strong with bigger numbers."
The Pfizer-BioNTech and the Moderna mRNA vaccines both use a lipid-based nanoparticle carrier system stabilized by a polyethylene glycol (PEG) 2000 lipid conjugate, which provides a hydrophilic layer. PEG has not been previously used in an approved vaccine, but it is a component of drugs that have been associated with anaphylaxis reactions.
Moore said that, while it is not yet clear if PEG is triggering the reactions, the question deserves immediate study.
On Dec. 30, the CDC updated guidance on contraindications to Covid-19 immunization to include people with an immediate allergic reaction "of any severity to a previous dose of an mRNA Covid-19 vaccine or any of its components (including PEG) and those with immediate allergic reactions to the emulsifier polysorbate."
Polysorbate is not in the Pfizer or Moderna vaccines, but it is a PEG-related compound with potential cross-reactive hypersensitivity.
In their review, Castells and Philips identified key questions which must be answered regarding the role of PEG in mRNA Covid-19 vaccine adverse reactions.
"For patients with a history of an anaphylactic reaction to the SARS-CoV-2 mRNA vaccine, the risk of anaphylaxis with the Moderna SARS-CoV-2 mRNA vaccine — whose delivery system is also based on PEG 2000, but with different respective lipid mixtures — is unknown," they wrote. "The implications for future use of SARS-CoV-2 vaccines with an adenovirus carrier and protein subunit, which are commonly formulated with polysorbate 80, a nonionic surfactant and emulsifier that has a structure similar to PEG, are also currently unknown."
They concluded that as millions and even billions of people globally receive Covid-19 vaccination over the next several months, "careful vaccine-safety surveillance over time, paired with elucidation of mechanisms of adverse events across different SARS-CoV-2 vaccine platforms, will be needed to inform a strategic and systematic approach to vaccine safety."
Reported anaphylactic reactions to the Pfizer-BioNTech Covid-19 vaccine, while rare, are approximately 10 times higher than reported for long established vaccines.
Authors of a review article about the vaccines noted that the early cases of non-IgE-mediated reactions "raise more questions than they answer."
Salynn Boyles, Contributing Writer, BreakingMED™
Mariana Castells reported serving on a committee for Moderna, personal fees from UpToDate, personal fees and other from BluePrint, outside the submitted work. Elizabeth Philips reported grants from NHMRC Australia, grants from NIH, personal fees from Uptodate, personal fees from Biocryst, personal fees from Janssen, personal fees from Vertex, outside the submitted work, Dr. Phillips also has a patent Patent issued for HLA-B*57:01 testing for abacavir hypersensitivity to IIID Pty Ltd. She reported being co-director of this company to which the patent was issued – provisional patent PS0464 PCT/US20/18420 pending, and a patent Patent issued for HLA-A*32:01 (Detection of human leukocyte antigen A*32:01) in conneciton with diagnosing drug reaction with eosinophilia and systemic symptoms (DRESS) 62/805,717 issued.
Cat ID: 190
Topic ID: 79,190,730,933,190,926,192,927,151,928,925,934