On scarce evidence, ASH says acutely ill Covid-19 patients need therapeutic intensity anticoagulation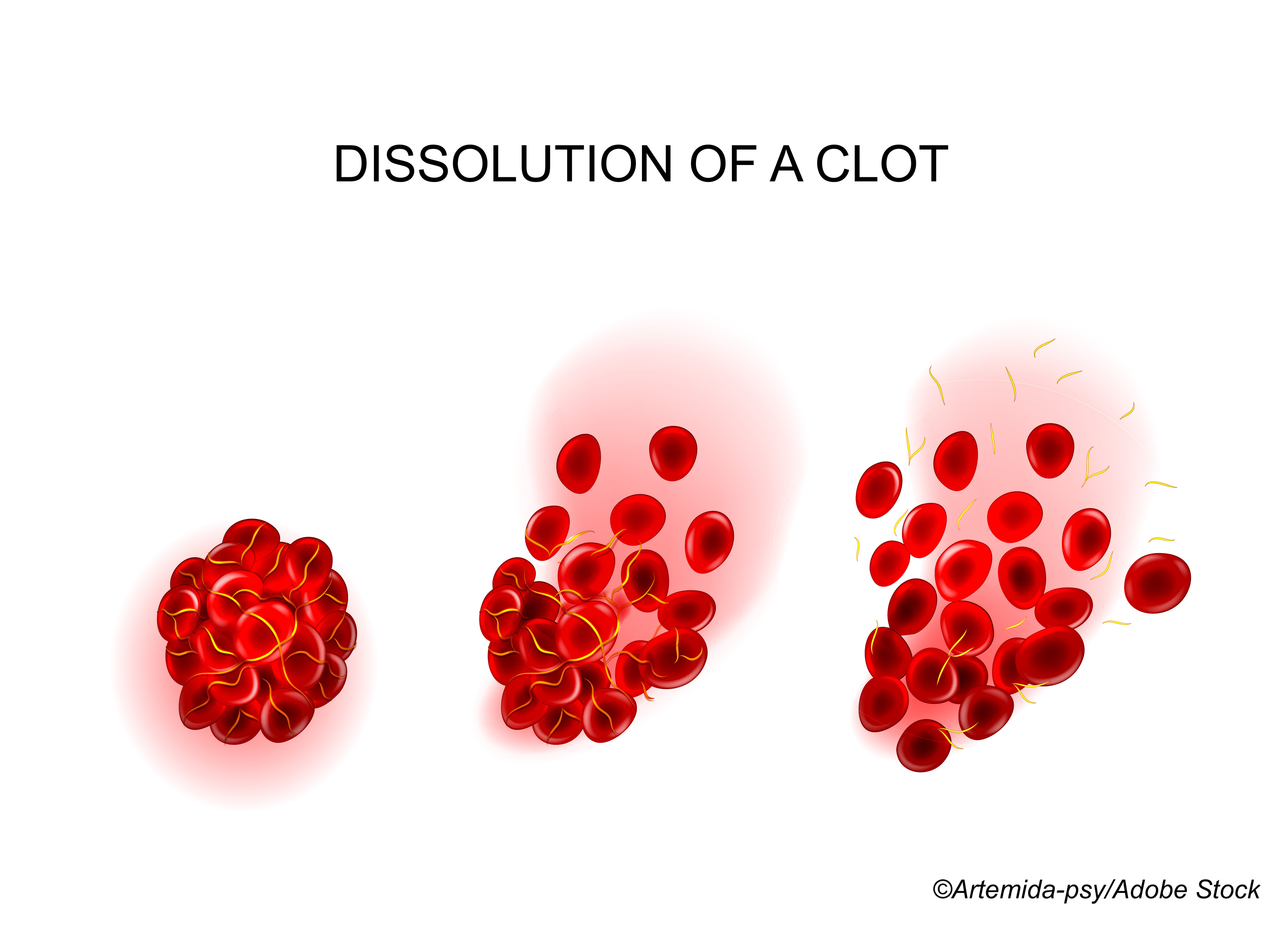 In draft language approved Dec. 16, the American Society of Hematology (ASH) is recommending that anticoagulation for acutely ill persons with Covid-19 be managed "using therapeutic-intensity over prophylactic-intensity anticoagulation…"
ASH has been serially updating its guideline recommendations for anticoagulating Covid-19 patients since 202o, and in April 2021 it issued Recommendation 1A suggesting the use of "prophylactic-intensity over intermediate-intensity anticoagulation for patients with coronavirus disease 2019 (Covid-19)-related critical illness who do not have suspect or confirmed venous thromboembolism (VTE)."
At the time, the ASH guideline panel noted that there was a low level of evidence for this recommendation and pledged to update recommendations as new evidence from trials emerged.
When it issued that 1A recommendation, the panel noted that there was "no direct high-certainty evidence comparing different types of anticoagulants. The selection of a specific agent (e.g., low-molecular-weight heparin, unfractionated heparin, etc.) may be based on availability, resources required, familiarity, and the aim of minimizing personal protective equipment (PPE) use or staff exposure to Covid-19–infected patients as well as patient-specific factors (e.g., renal function, history of heparin-induced thrombocytopenia, concerns about gastrointestinal tract absorption)."
Recommendation 1A did not apply to patients requiring anticoagulation to prevent thrombosis associated with extracorporeal membrane oxygenation (ECMO) or continuous renal-replacement therapy (CRRT).
A recommendation 1B is forthcoming, but the guideline panel did not give a timeline for its release.
The latest draft recommendation from the guideline panel is 2B; like 1B, it is was released in advance of 2A, which is currently labeled as "forthcoming."
In releasing this recommendation, the panel noted that the recommendation is conditional as it is based on "very low certainty in the evidence about effects."
Last month, the ASH panel issued an updated recommendation for anticoagulation for Covid-19 patients being discharged from the hospital—this is recommendation 3 in the Covid-19 anticoagulation set.
Although it again points out that the evidence for the recommendation is "low," for recommendation 3 the "ASH guideline panel suggests not using anticoagulant outpatient thromboprophylaxis in patients with Covid-19 who are being discharged from the hospital and who do not have suspected or confirmed VTE or another indication for anticoagulation."
Peggy Peck, Editor-in-Chief, BreakingMED™
Cat ID: 118
Topic ID: 78,118,791,730,933,914,118,190,926,192,927,925,934