The FDA is set to take a look at the data on molnupiravir by end of November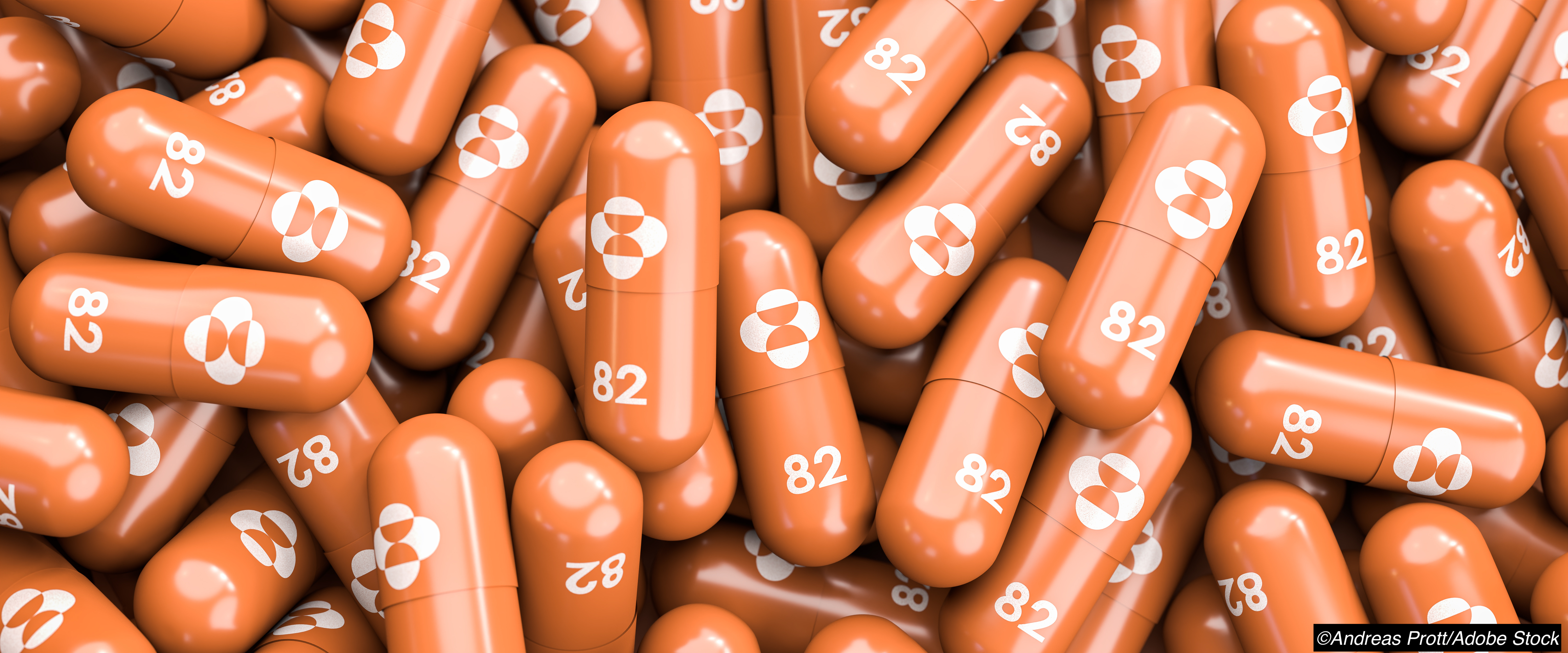 Britain's regulatory body, the Medicine and Healthcare products Regulatory Agency (MHRA), approved molnupiravir (Lagevrio) as the first oral antiviral for the treatment of people with mild-to-moderate Covid-19 who are at increased risk of developing severe disease, noting that it was found safe and effective at reducing the risk of hospitalization and death for this patient population.
Those deemed most at risk include individuals older than age 60 and those who have obesity, diabetes mellitus, or heart disease.
"Today is a historic day for our country, as the U.K. is now the first country in the world to approve an antiviral that can be taken at home for Covid-19," Sajid Javid, Britain's Health and Social Care Secretary, said in a statement. "This will be a gamechanger for the most vulnerable and the immunosuppressed, who will soon be able to receive the ground-breaking treatment."
Professor Sir Munir Pirmohamed, Chair of the Commission on Human Medicines, said: "In clinical trials, Lagevrio was found to be effective in reducing the risk of hospitalization or death for at-risk non-hospitalized adults with mild to moderate Covid-19 by 50%."
Across the pond, Merck and Ridgeback Biotherapeutics, the drug's manufacturer, submitted an emergency use authorization (EUA) application to the FDA last month. The U.S. agency's Antimicrobial Drugs Advisory Committee (AMDAC) will meet on Nov. 30 to review the data supporting molnupiravir's use for Covid-19.
"The FDA is evaluating the safety and effectiveness data submitted by Merck and Ridgeback in their emergency use authorization request for molnupiravir, a new oral treatment for high-risk individuals with a newly diagnosed Covid-19 infection. We believe that, in this instance, a public discussion of these data with the agency's advisory committee will help ensure clear understanding of the scientific data and information that the FDA is evaluating to make a decision about whether to authorize this treatment for emergency use," said Patrizia Cavazzoni, MD, director of the FDA's Center for Drug Evaluation and Research, in a statement.
Candace Hoffmann, Managing Editor, BreakingMED™
Cat ID: 190
Topic ID: 79,190,730,933,190,926,192,927,151,928,925,934