Agency calls for mitigation strategies, monitoring of community transmission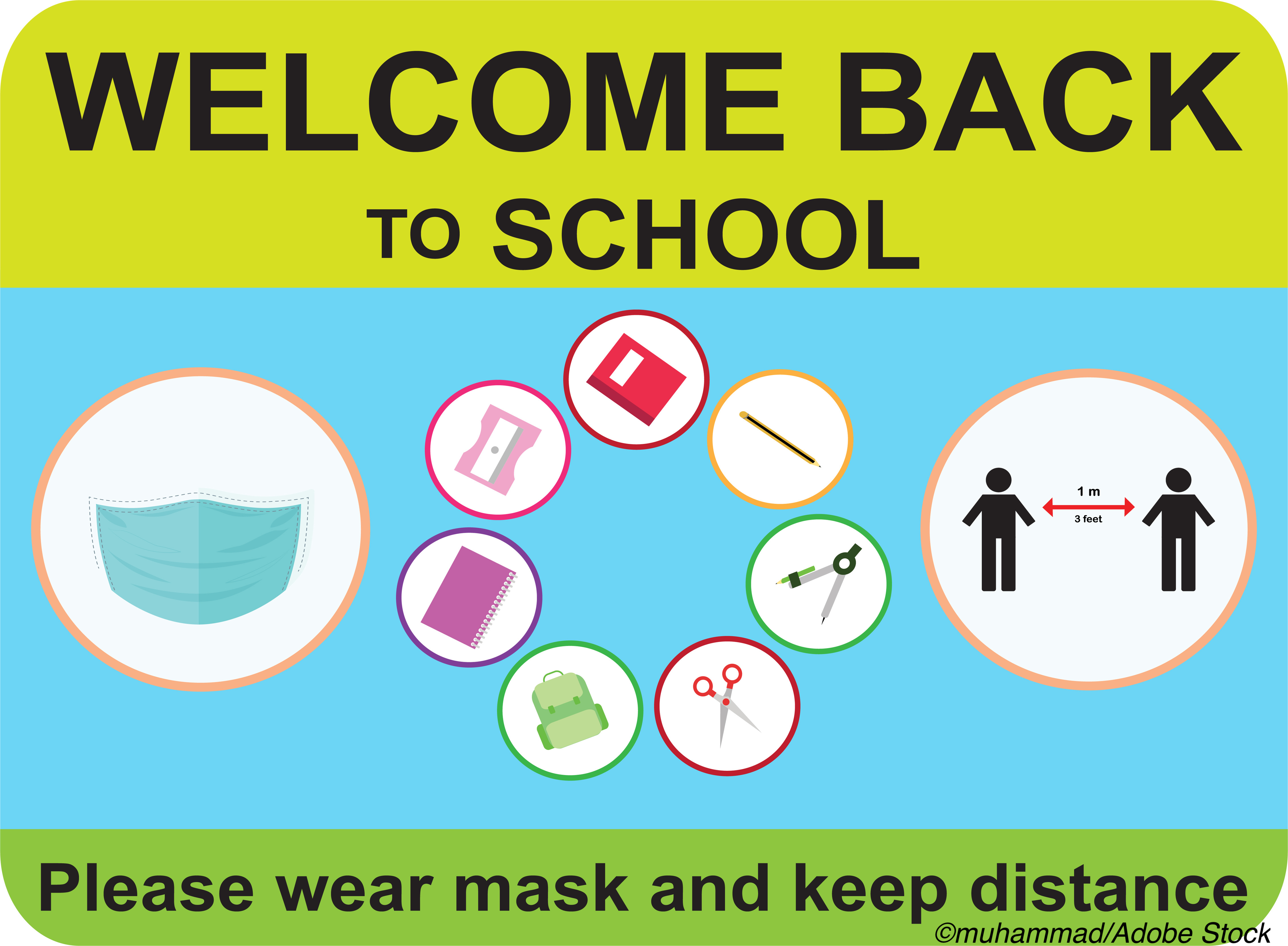 The CDC released its Operational Strategy for safely getting kids in grades K-12 back into classrooms during the Covid-19 pandemic.
According to the CDC, the past year of school closures and virtual/hybrid learning strategies triggered by Covid-19 has had a major impact on students' access to social, physical, behavioral, and mental health services provided via schools—and, there is evidence to suggest that K-12 in-person schooling is not a major driver of community transmission, the CDC added.
"It is critical for schools to open as safely and as soon as possible, and remain open, to achieve the benefits of in-person learning and key support services," the agency wrote. "To enable schools to open safely and remain open, it is important to adopt and consistently implement actions to slow the spread of SARS-CoV-2 both in schools and in the community. This means that all community members, students, families, teachers, and school staff should take actions to protect themselves and others where they live, work, learn, and play. In short, success in preventing the introduction and subsequent transmission of SARS-CoV-2 in schools is connected to and facilitated by preventing transmission in the broader community."
The plan, which the CDC released Friday, Feb. 12, consists of three "essential elements":
"Consistent implementation of layered mitigation strategies to reduce transmission of SARS-CoV-2 in schools.
"Indicators of community transmission to reflect level of community risk.
"Phased mitigation and learning models based on levels of community transmission."
For this new guidance, the CDC leaned heavily on five mitigation strategies that it has repeatedly touted over the past year: universal and correct use of masks, physical distancing, handwashing and respiratory etiquette, cleaning and maintaining healthy facilities, and contact tracing, "in combination with isolation and quarantine, in collaboration with the health department. Of these, the CDC argued that masks and physical distancing are the most important — the agency suggested that masks be required by all students, teachers, and staff at all levels of community transmission, and that schools should implement "structural interventions to promote physical distance of at least 6 feet between people."
In order to assess the local community's Covid-19 burden, the CDC recommended using the total number of new cases per 100,000 persons in the past seven days and the percentage of positive nucleic acid amplification test (NAAT) results during the past seven days to determine the level of risk of transmission, with weekly reassessments to maintain situational awareness and continuously inform planning.
To assist schools in assessing community risk, the CDC included a color-coded chart in its guidance, divided into four categories: low transmission (blue), moderate transmission (yellow), substantial transmission (orange), and high transmission (red). The categories were laid out as follows:
Low: 0 to 9 total new cases; <5.0% positive NAATs.
Moderate: 10 to 49 total new cases; 5.0% to 7.9% positive NAATs.
Substantial: 50 to 99 total new cases; 8.0% to 9.9% positive NAATs.
High: ≥100 total new cases; ≥10.0% positive NAATs.
The CDC also included a list of suggestions for phased mitigation and learning models that schools could implement based on levels of community spread:
"K–12 schools should be the last settings to close after all other mitigation measures in the community have been employed, and the first to reopen when they can do so safely. Schools should be prioritized for reopening and remaining open for in-person instruction over nonessential businesses and activities.
"In-person instruction should be prioritized over extracurricular activities including sports and school events, to minimize risk of transmission in schools and protect in-person learning.
"Lower incidence of Covid-19 among younger children compared to teenagers suggests that younger students (for example, elementary school students) are likely to have less risk of in- school transmission due to in-person learning than older students (middle school and high school).
"Families of students who are at increased risk of severe illness (including those with special healthcare needs) or who live with people at increased risk should be given the option of virtual instruction regardless of the mode of learning offered.
"Schools are encouraged to use cohorting or podding of students, especially in moderate (yellow), substantial (orange), and high (red) levels, to facilitate testing and contact tracing, and to minimize transmission across pods.
"Schools that serve populations at risk for learning loss during virtual instruction should be prioritized for reopening and be provided the needed resources to implement mitigation.
"When implementing phased mitigation in hybrid learning modes, schools should consider prioritizing in-person instruction for students with disabilities who may require special education and related services directly provided in school environments, as well as other students who may benefit from receiving essential instruction in a school setting."
Notably, while the CDC called vaccination for teachers and staff "one layer of mitigation and protection for staff and students" and suggested that this population receive the Covid-19 vaccine as soon as supply is available, the agency advised that vaccine access "should not be considered a condition for reopening schools for in-person instruction."
John McKenna, Associate Editor, BreakingMED™
Cat ID: 190
Topic ID: 79,190,730,933,190,926,138,192,927,925,934