NIH is pulling out all stops with its RADx national testing program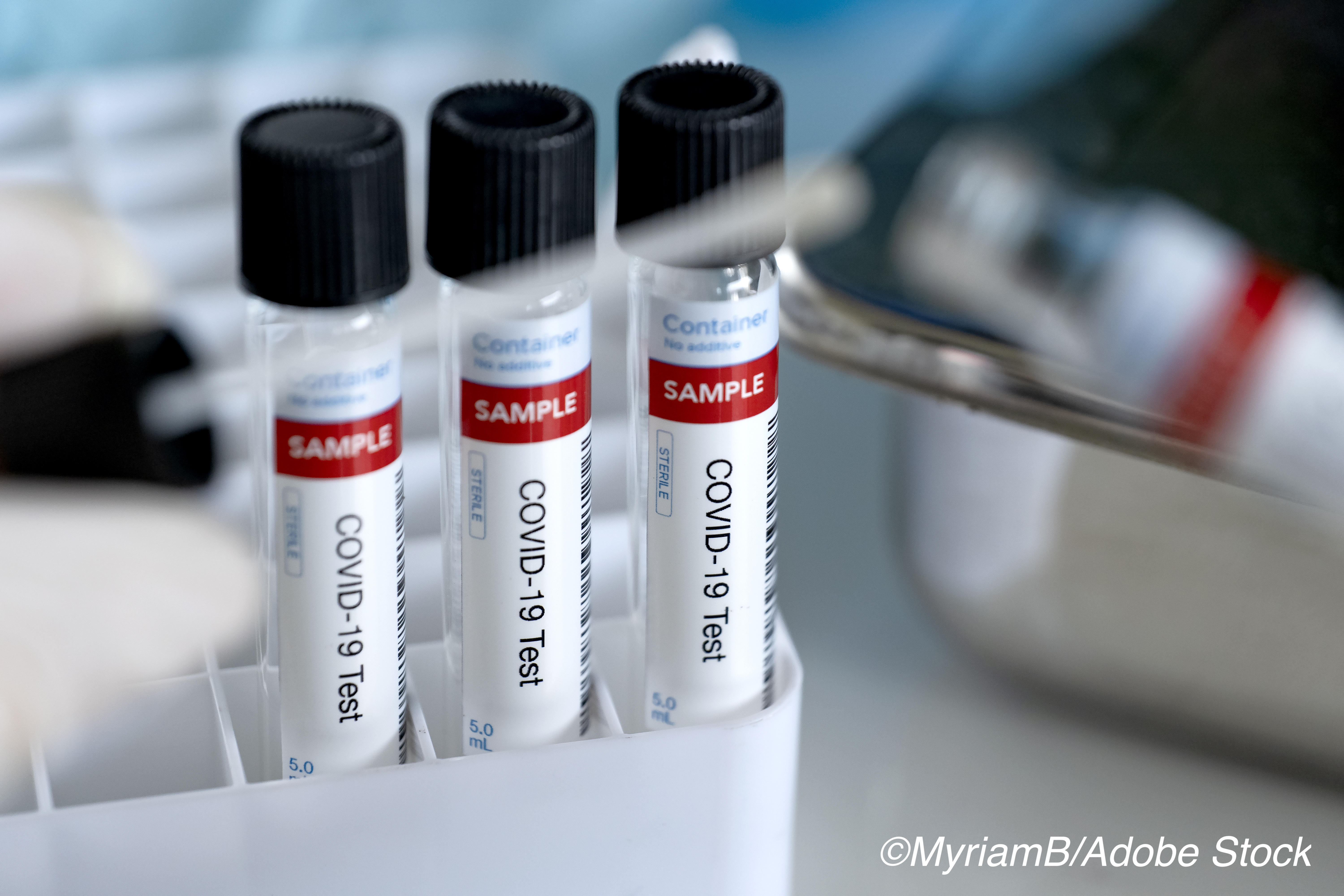 As director of the National Institutes of Health, Francis S. Collins, MD, PhD, doesn't have a white horse; however, he and his colleagues are riding to the rescue of a nation desperately seeking a national SARS-CoV-2 testing strategy with the Rapid Acceleration of Diagnostics program, aka RADx.
As described in a special report published in The New England Journal of Medicine, RADx was launched within 5 days of President Donald J. Trump signing the Paycheck Protection Program and Health Care Enhancement Act into law in late April. That act earmarked $1.5 billion for testing. "From a timing perspective, the RADx initiative was conceived by Congress to provide near-term solutions to increase the number of tests available by the fall of 2020," Collins and colleagues wrote.
Long term, the RADx goal is support for development and production of innovative testing strategies, "as well as strategies for making testing available to diverse, vulnerable, and underserved populations through 2021."
Bottom line, RADx is looking at expanding testing capability so that 6 million Americans — 2% of the population — can be tested daily by the end of December 2020. That's a heavy lift since, as Collins et al wrote, for the first full week of July, "daily diagnostic testing capacity in the United States was fluctuating between 520,000 and 823,000 tests," which falls short of models that called for at least 900,000 tests daily by May.
The RADx program has four components:
RADx-tech focuses on point-of-care testing options for early Fall 2020.
RADx-Advanced Technology Platforms (RADx-ATP) supports scaling up of advanced technologies to immediately expand testing capacity.
RADx-Radical (RADx-rad) focuses on non-traditional approaches for testing with "a slightly longer horizon."
RADx-Underserved Populations (RADx-UP) "will establish community-engaged implementation projects to improve access to testing in underserved and vulnerable populations."
RADx-Tech proposals are funneled through a pipeline process that starts with a "shark-tank" model for initial screening.
"As of July 13, 2020, a total of 2,587 expressions of interest have been received, and more than 600 full applications have been submitted from 41 U.S. states and the District of Columbia. Within 8 weeks after the launch, 27 projects had successfully made it through the shark tank to phase 1, and the entry of the first project into phase 2 is imminent," they wrote.
Most of these RADx-Tech proposals are coming from small businesses, academic centers, and start-up companies.
Looking at both RADx-Tech and RADx-ATP proposals thus far, they breakdown this way: 24.3% are saliva assays; 22.6% are nasal swabs; 17.9% are oral swabs; 11.9% are sputum tests; 8.8% are blood tests; are 2.8% feces tests; and 11.5% are other modalities or not specified.
Collins and colleagues concluded on this cautiously optimistic note:
"Aiming to achieve this rapid evaluation, validation, and scale-up has rarely, if ever, been attempted at this pace. However, the NIH is in a position to serve as a 'venture investment' organization and is currently striving to operate in that entrepreneurial spirit. The success of the RADx program will depend on truly innovative ideas coming forward from the minds and laboratories of technology developers, a robust and rapidly responsive expert evaluation system, extensive collaborations in validation and scale-up with experts from all sectors, and strong community partnerships to support testing availability and uptake. All these partners are profoundly energized by a sense of urgency, opportunity, and responsibility to provide testing at scale in the face of this global pandemic."
Peggy Peck, Editor-in-Chief, BreakingMED™
Collins is director of the National Institutes of Health.
Cat ID: 190
Topic ID: 79,190,730,190,926,192,927,151,928,925,934