AMA tackles spread of vaccine misinformation online as well as outreach to minorities, evangelicals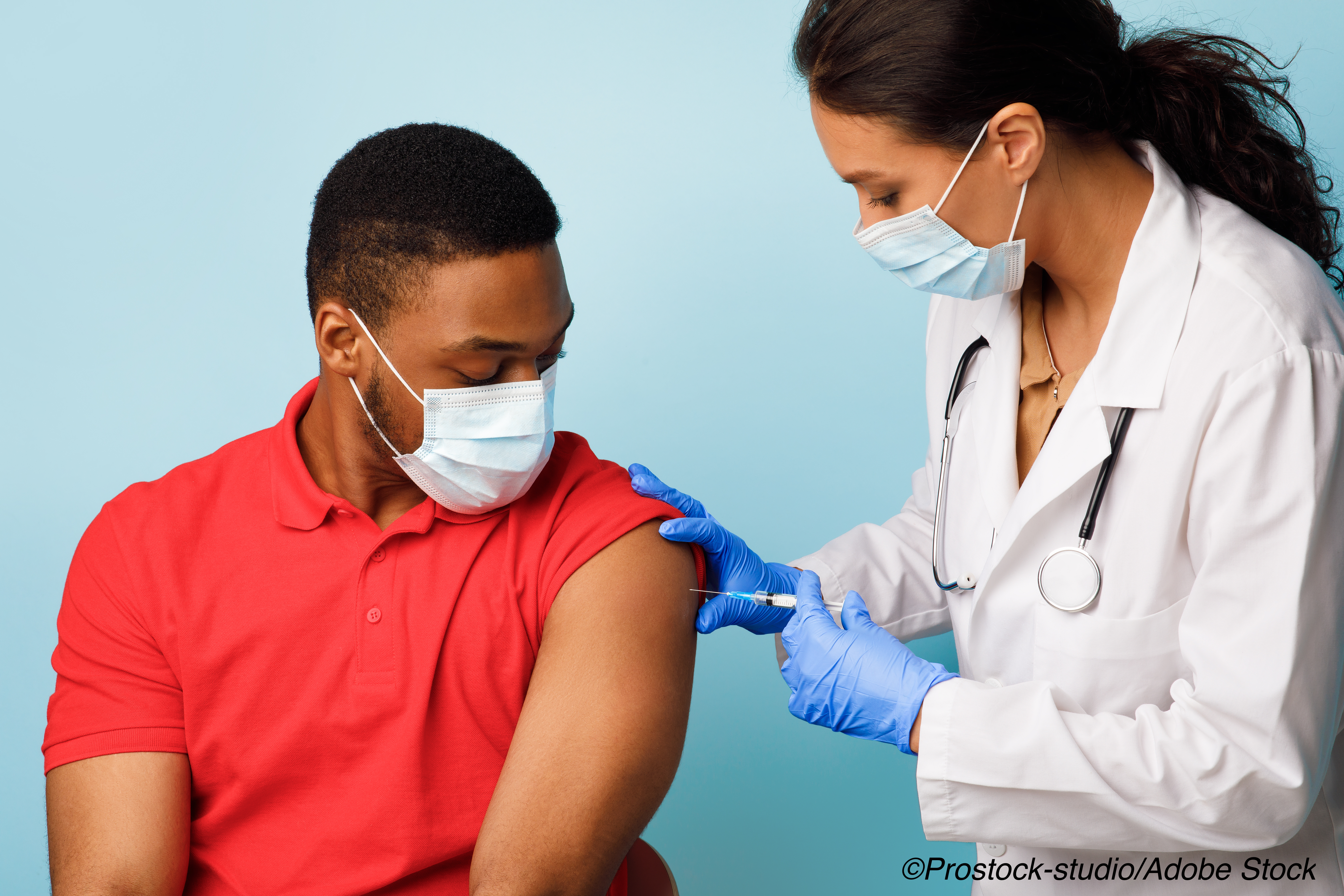 American Medical Association (AMA) Immediate Past President Susan R. Bailey, MD, testified before the Senate Health, Education, Labor and Pensions Committee to walk through the necessary steps for ending the Covid-19 pandemic once and for all—and the crux of the strategy, she argued, will be tackling viral misinformation.
Bailey was joined at the Senate hearing by Jeanette Betancourt, Ed.D, Senior Vice President for U.S. Social Impact at the Sesame Workshop in New York City, Curtis Chang, Consulting Professor at Duke Divinity School in San Jose, California, and Michelle Nichols, MD, MS, Associate Dean of Clinical Affairs at Morehouse School of Medicine in Atlanta.
The good news, Bailey noted in her testimony, is that more than 55% of adults in the U.S. are fully vaccinated against SARS-CoV-2, and 65% have received at least one vaccine dose. "And, while there are racial and ethnic differences in vaccination, as well as regional differences, attitudes are shifting in most groups," she added. "To maintain this momentum, however, and finally bring an end to this pandemic, we need to work to get as many people as possible vaccinated against this virus."
Unfortunately, vaccine hesitancy has been on the rise for several years in the U.S., a growing problem that Bailey and the AMA largely attribute to falsehoods about Covid-19 and vaccines in general being spread online.
"While it is beyond the scope of this hearing and not the intent of the AMA to engage in a First Amendment debate, the role of social media in allowing misinformation/disinformation to spread rapidly and unchecked must be acknowledged," Bailey wrote in a statement to the committee. "This allows medical misinformation to be conveyed as real news. While social media has the potential to help provide accurate, evidence-informed health information, during the pandemic it has contributed significantly to vaccine hesitancy with very little being done, until recently, to combat the spread of blatantly false information."
The AMA wrote a letter to the chief executive officers of leading tech companies in December 2020, imploring them to "guard against disinformation that could derail the vaccination campaign and to remain vigilant against the proliferation of unintentional misinformation and purposeful disinformation on their platforms," the AMA explained in a press release.
In addition, at an AMA policy meeting last week, the organization committed to:
"Encourage social media companies and organizations to further strengthen their content-moderation policies related to medical and public health misinformation, including enhanced content monitoring, augmentation of recommendation engines focused on false information, and stronger integration of verified health information.
"Encourage social media companies and organizations to recognize the spread of medical and public health misinformation over dissemination networks and collaborate with relevant stakeholders to address this problem as appropriate, including but not limited to altering underlying network dynamics or redesigning platform algorithms.
"Support the dissemination of accurate medical and public health information by public health organizations and health-policy experts.
"Work with public health agencies in an effort to establish relationships with journalists and news agencies to enhance the public reach in disseminating accurate medical and public health information."
Bailey also argued that physicians will likely be required to play the role of "vaccine ambassadors" in order to put patient's fears to rest over Covid-19 vaccines.
"Experience has shown us that our patients place great faith in a strong recommendation from their physicians, and that the information and education provided by physicians and other health care professionals result in higher vaccine acceptance rates," she explained. "So the responsibility falls to us to answer their questions honestly, to address their concerns, and to be firm in encouraging them to receive the vaccine… Physicians need to be part empathic counselor, part research scientist, and part mythbuster."
Who Should Be the Target of Covid-19 Vaccination Campaigns?
In their testimony, Chang and Nichols each discussed the question of where the federal government should be directing education efforts in trying to increase rates of Covid-19 vaccine uptake.
Nichols argued that increasing vaccination rates among minority communities—particularly Black communities—will be crucial in addressing racial and ethnic disparities that have been amplified by the pandemic. And an effective way to go about that, she argued, is by partnering with organizations based in those communities, "because patients tend to trust people who look like them, talk like them, and have similar backgrounds, education, and experiences."
She pointed to a number of lessons learned by the Morehouse Medical School over the last six months of trying to bring vaccines to minority communities: "…impart trust by engaging the community and being part of the community, as well as providing vaccinators who look like, sound like, and have similar experiences [to patients]; providing information and education to dispel myths and misinformation and to educate, and make sure that material is multilingual and multimedia and at the appropriate education level; to meet people where they are on their vaccine journey, and to let them know that we are ready to vaccinate whenever they are."
She also advised that when people come to get tested for Covid-19 infection, patients receive vaccinations at the same time, and that vaccines be brought to areas where they are needed via mobile clinics.
"And finally," she added, "we do not want to politicize this, we need to stay focused on the goal and educate and meet people where they are in their vaccine journey."
In his own testimony, Chang noted that there is another group that, while not a minority group, requires a great deal more attention from the federal government in the push to get people vaccinated—the White Evangelical Church.
Chang argued that while a great deal of attention and outreach has been directed towards minority faith communities—which he acknowledged has been "absolutely necessary given historical inequities and current barriers to access"—that attention "has not been matched by the attention to the largest and most vaccine hesitant community."
Vaccination rates among White evangelicals sit at about one-third the rate of vaccination rates in other parts of the U.S., in large part due to record high levels of distrust in federal institutions among the community and what Chang referred to as "vulnerability to misinformation" among this population. And, unfortunately, that distrust in vaccines causes harm outside of the evangelical community; "American evangelical culture is highly influential in parts of Asia and Africa," Chang noted. "We're already exporting our misinformation and fears to the rest of the world, especially via social media."
And White evangelical opinions also impact vaccine decisions at home—"As a person of color, I need public health to focus on White evangelicals," Chang said, "because what they decide affects my community."
The key to increasing vaccine uptake among this group, Chang argued, is for public health groups to partner with faith leaders in the community.
"The message and the voice have to come from the faith leaders themselves, because they are the trusted voices," he said, "But public health can make a big difference by convening the faith leaders, by providing resources to amplify their voices, and especially by taking cues from those faith leaders on which public health efforts will work in their communities… This community requires a specific type of outreach, and failure to do so puts all communities at risk."
John McKenna, Associate Editor, BreakingMED™
Cat ID: 190
Topic ID: 79,190,730,933,190,926,192,927,151,928,925,934