Arthritis patients taking steroids did have higher risk for hospitalization, but not those on anti-cytokine biologics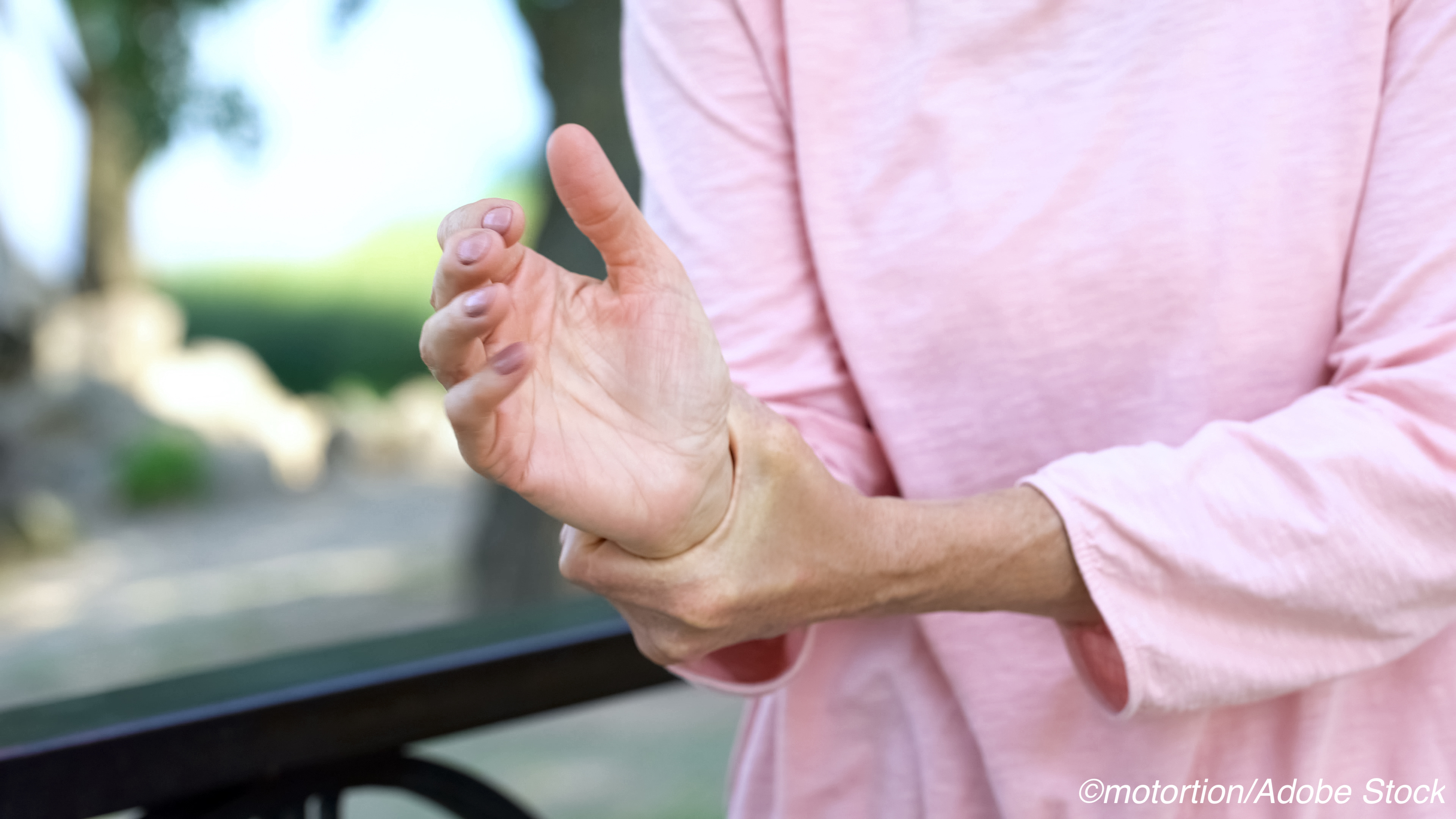 Patients with lupus taking immunosuppressive therapies had no greater risk of hospitalization due to SARS-CoV-2 than other lupus patients, according to a prospective analysis of Covid-19 cases in New York City during the peak of the city's outbreak.
In a related study, hospitalization rates among patients with inflammatory arthritis and Covid-19 were no greater than the population at large.
Both studies were led by researchers at New York University Grossman School of Medicine, and both were published online Aug. 25 in the journal Arthritis & Rheumatology.
Arthritis patients taking steroid medications did have a higher risk for hospitalization, compared to those not taking steroids. But the arthritis study's small sample size may have contributed to this finding, the researchers said.
Findings from the studies, which are the largest to date in a U.S. population of patients with lupus or arthritis and Covid-19, should be considered reassuring, especially for patients on immunosuppressive therapies, noted researcher Ruth Fernandez-Ruiz, MD, of NYU Langone, in a written press statement. Fernandez-Ruiz was lead researcher for the lupus study.
"Patients with lupus or inflammatory arthritis have the same risk factors for getting seriously ill from Covid-19 as people without these disorders," she noted.
Her study included 226 mostly Black or Hispanic, mostly female patients undergoing treatment for lupus in New York City (NYU Langone Health clinics and NYC Health + Hospitals Bellevue Hospital).
All were surveyed by phone or email, or had their medical records checked between April 13 and June 1, at the height of the Covid-19pandemic peak in the area.
A total of 41 patients had received a diagnosis of Covid-19, and 42 others experienced Covid-19-like symptoms but were not tested for the virus. A total of 124 patients were did not have symptoms of Covid-19.
Of those with a diagnosis of Covid-19, 24 (59%) were hospitalized, 4 required treatment in the ICU and 4 died of the disease.
Hospitalized patients were more likely to be older, non-white, Hispanic, have a higher BMI, have a history of nephritis, and have at least 1 comorbidity.
Due to the small sample size, an exploratory logistic regression analysis was performed, identifying non-white race, presence of at least 1 comorbidity and higher BMI as independent predictors of hospitalization.
"Our data suggest that patients with systemic lupus erythematosus (SLE) and Covid-19 had a high rate of hospitalization but a similar mortality rate to the general population in New York City," the researchers wrote. They added that "there is insufficient evidence to conclude with our data that SLE-specific factors additionally contribute to the risk of hospitalization."
They noted that while few studies have examined Covid-19 in the setting of autoimmune rheumatic disease, investigations in the general population of adults have identified older age, male gender, BMI, diabetes, chronic kidney disease, hypertension, and heart failure as predictors of severe Covid-19.
"In agreement with these observations, our study supports the presence of at least one of these 'classic' comorbidities and a higher BMI increase the risk of hospitalization in patients with SLE affected by Covid-19," wrote Fernandez-Ruiz, and colleagues.
"Therefore, the variables predictive of hospitalization in our SLE patients were similar to those identified in the general population, as suggested by previous data."
The inflammatory arthritis study included 103 mostly white women treated at NYU Langone health clinics treated between early March and early May who all tested positive for Covid-19 or had symptoms highly suggestive of SARS-CoV-2 infection.
Twenty-seven (26%) of the 103 patients were hospitalized with Covid-19 and 4% died.
Patients who required hospitalization were significantly more likely to be older (P<0.001) and have co-morbid hypertension (P=0.001) and chronic obstructive pulmonary disease (P=0.022).
Patients taking oral glucocorticoids had a higher likelihood of being admitted for Covid-19 (P<0.001) while those on maintenance anti-cytokine biologic therapies did not.
Anti-cytokine biologics were used most often to treat inflammatory arthritis (60% of patients), followed by conventional synthetic DMARDS (55.4%), and oral steroids (13%).
When adjusting for age and sex using multivariable logistic regression analysis, the odds ratio of hospitalization associated with oral glucocorticoid use as 21.1 (95% CI, 4.09-109.03; P<0.001). This relationship persisted (OR, 26.22, 95% CI, 3.82-180.19, P=0.001) after additional adjustment for BMI and key comorbidities.
"The use of corticosteroids as a treatment for ARDS in the context of Covid-19 has been shown to be deleterious since the earliest reports of the pandemic," wrote researcher Rebecca Haberman, MD, of NYU Langone Orthopedic Hospital.
"The mechanisms by which inflammatory arthritis patients on background corticosteroids appear to fare worse than those not on these medications are yet to be fully elucidated, but are certainly not surprising, as these medications are global suppressors of the host inflammatory response. "
Haberman characterized the failure to find an association between chronic use of pathway-specific anti-cytokine biologic therapies and worse Covid-19 outcomes as "of utmost importance."
"Whether the baseline use of biologic therapy, the prevention of acute inflammatory arthritis flares, or a combination of those factors can help avoid worse Covid-19 in patients with IMID and inflammatory arthritis is a matter of intense research, as both large population-based studies and randomized clinical trials are currently lacking ," she wrote.
Patients with lupus taking immunosuppressive therapies had no greater risk of hospitalization due to SARS-CoV-2 than other lupus patients in a prospective analysis of Covid-19 cases in New York City.
Hospitalization rates among patients with inflammatory arthritis and Covid-19 were no greater than the population at large.
Salynn Boyles, Contributing Writer, BreakingMED™
Funding for this research was provided by the National Institutes of Health/National Institute of Arthritis and Musculoskeletal and SkinDiseases and Bloomberg Philanthropies.
Principal investigator Peter M. Izmirly reported a financial relationship with GlaxoSmithKline. Researcher Jose Scher reported a financialrelationship with Janssen, AbbVie, Pfizer, Novartis, Sanofi, Amgen and UCB. Researcher Rebecca Haberman reported a financial relationshipwith Janssen.
Cat ID: 190
Topic ID: 79,190,730,933,190,926,192,927,151,928,67,68,925,934