Submission based on data from phase III ENSEMBLE trial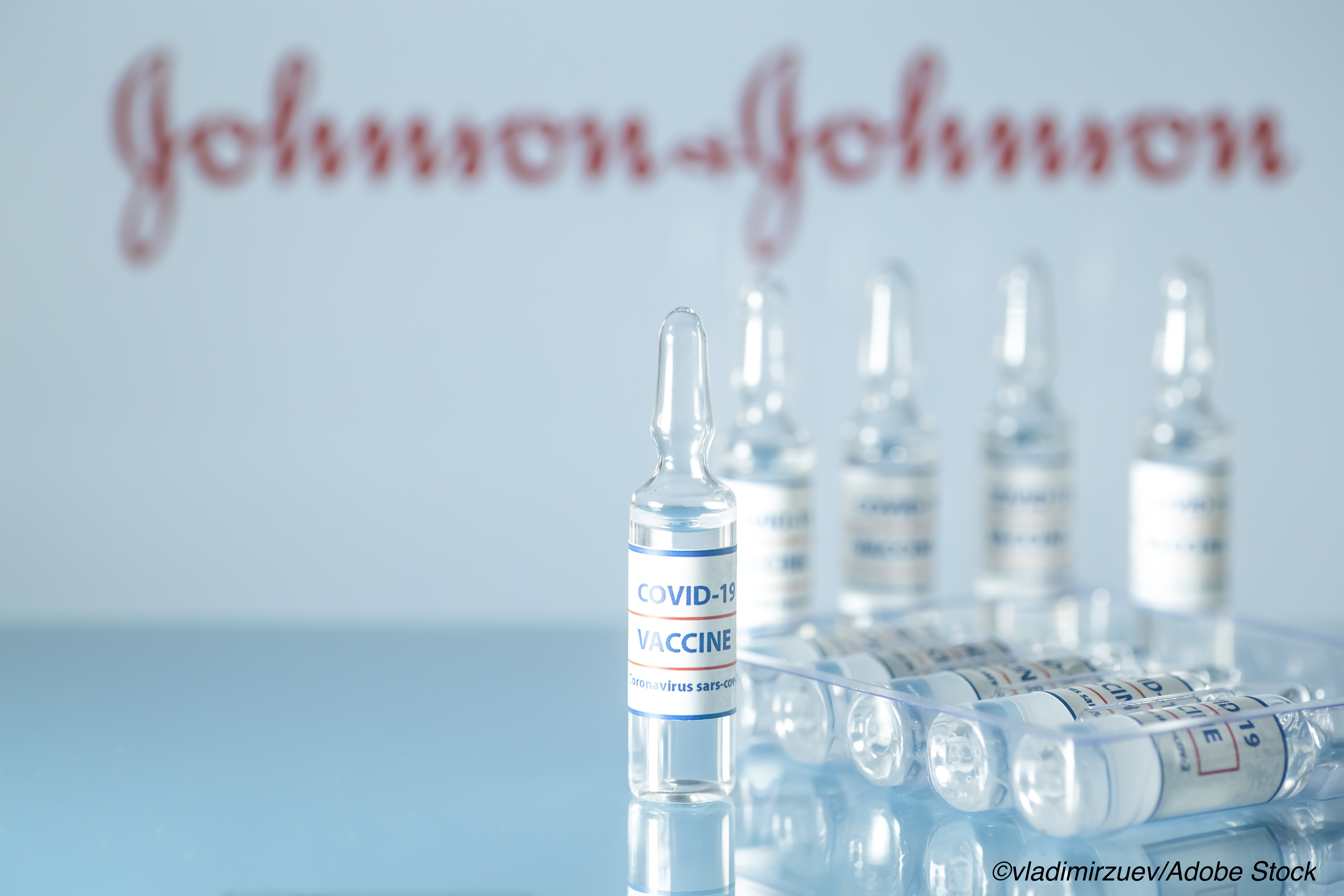 Johnson & Johnson announced that it has issued an Emergency Use Authorization (EUA) application to the FDA for its single-dose Covid-19 vaccine candidate.
The adenovirus vectored vaccine, Ad26.COV2.S, is the third to seek FDA authorization following the December EUA approvals for the Pfizer and Moderna vaccines.
The J & J submission is based on safety and efficacy data from the phase III ENSEMBLE trial, which reported that the vaccine had an overall efficacy of 72% among patients in the U.S. with a 66% overall effectiveness in preventing moderate-to-severe disease 28 days following vaccination, as previously reported by BreakingMED.
As the FDA conducts its review, the agency has scheduled a public meeting of its Vaccines and Related Biological Products Advisory Committee (VRBPAC), which will recommend whether or not the authorization should be granted. The FDA is not required to follow the advisors' recommendation, but it often does. The FDA announced that the VRBPAC meeting will be held on Feb. 26.
"Today's submission for Emergency Use Authorization of our investigational single-shot Covid-19 vaccine is a pivotal step toward reducing the burden of disease for people globally and putting an end to the pandemic," said Paul Stoffels, MD, Vice Chairman of the Executive Committee and Chief Scientific Officer at Johnson & Johnson, in a company press release.
One point in favor of Ad26.Cov2.S is that, unlike Pfizer and Moderna's mRNA-based vaccines, this vaccine can be administered in a single dose, which could potentially speed up immunization rates in the U.S.
On the other hand, this vaccine seems to have lower efficacy than the mRNA vaccines—though Peter Marks, MD, PhD, director of the Center for Biologics Evaluation and Research at the FDA, cautioned against making comparisons between the vaccines until all data are evaluated, according to the Associated Press.
"With so much need to get this pandemic under control, I think we can't ignore any tool in the tool chest," he told the American Medical Association last week. "We will have to do our best to try to make sure that we find the populations that benefit the most from each of these vaccines and deploy them in a very thoughtful manner."
The U.S. government is on tap to receive 100 million doses of the J&J vaccine, and the manufacturer believes it can meet its commitment by June, CNN reported.
"Upon authorization of our investigational Covid-19 vaccine for emergency use, we are ready to begin shipping," Stoffels said in a statement. "With our submission to the FDA and our ongoing reviews with other health authorities around the world, we are working with great urgency to make our investigational vaccine available to the public as quickly as possible."
Johnson & Johnson noted that Ad26.Cov2.S is "compatible with standard vaccine distribution channels." If authorized, the vaccine should remain stable for two years at −4°F (−20°C), "at least three months of which can be stored in most standard refrigerators at temperatures of 36°F–46°F (2°-8°C)."
John McKenna, Associate Editor, BreakingMED™
Cat ID: 31
Topic ID: 79,31,730,933,31,926,561,927,151,725,928,925,934