Data suggest third mRNA-1273 dose 6 months post-vax boosts immunity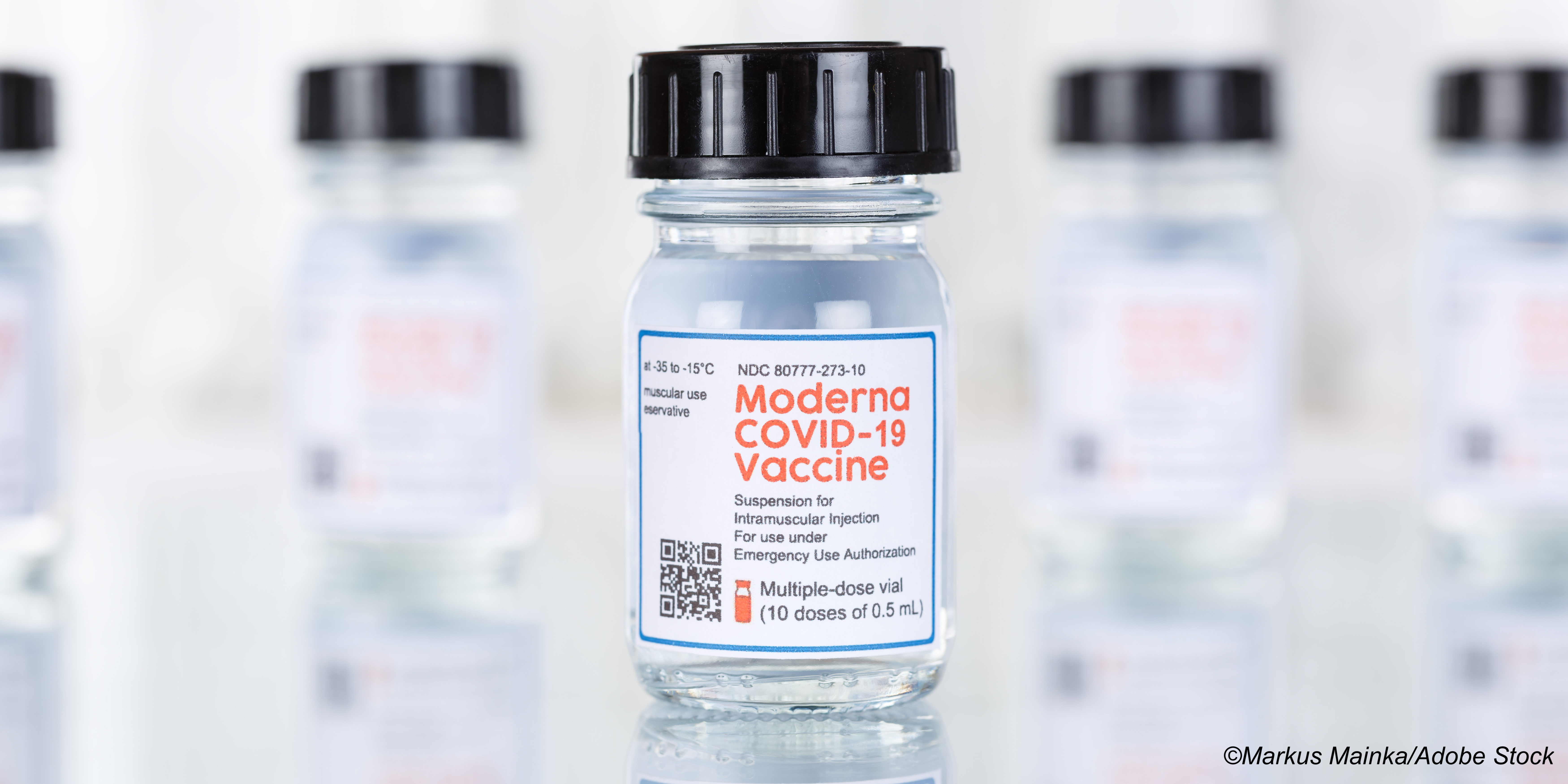 Moderna, Inc. requested that the FDA authorize a booster dose of its mRNA-based Covid-19 vaccine, mRNA-1273.
To back its submission, the manufacturer—which completed its Biologics License Application for a full FDA-approval of the vaccine just over a week ago—presented new data from the phase II study of mRNA-1273, which was amended to offer a booster dose at the 50 μg dose level to any interested participants starting six months after their second dose.
A total of 344 patients agreed tro receive the booster, the manufacturer explained in a company press release.
"Neutralizing antibody titers had waned significantly prior to boosting at approximately 6 months," the company wrote. "A booster dose of mRNA-1273 at the 50 µg dose level boosted neutralizing titers significantly above the Phase III benchmark. After a third dose, a similar level of neutralizing titers was achieved across age groups, notably in older adults (ages 65 and above). The safety profile following dose 3 was similar to that observed previously for dose 2 of mRNA-1273. These data will be submitted to a peer-reviewed publication."
Moderna added that an additional analysis showed a booster dose of the vaccine "induced robust antibody responses and significantly increased geometric mean titers (GMT) for all variants of concern including Beta (B.1.351) by 32- fold, Gamma (P.1) by 43.6-fold and Delta (B.1.617.2) by 42.3-fold."
Pfizer-BioNTech—manufacturers of the BNT162b2 vaccine, the first Covid-19 vaccine to gain full FDA approval—are also lined up to get FDA-authorization for a booster dose of Covid vaccine. The FDA has scheduled a meeting for Sept. 17 to discuss the need for boosters in the general population. The CDC and FDA have already recommended extra doses for immunocompromised individuals
Meanwhile, the Biden administration hopes to begin administering Covid-19 vaccine booster shots as early as later this month, though it remains to be seen whether the FDA and the CDC's Advisory Committee on Immunization Practices will back that decision.
John McKenna, Associate Editor, BreakingMED™
Cat ID: 31
Topic ID: 79,31,730,933,31,926,192,927,151,725,928,925,934