Manufacturer announces phase II/III results from KidCOVE trial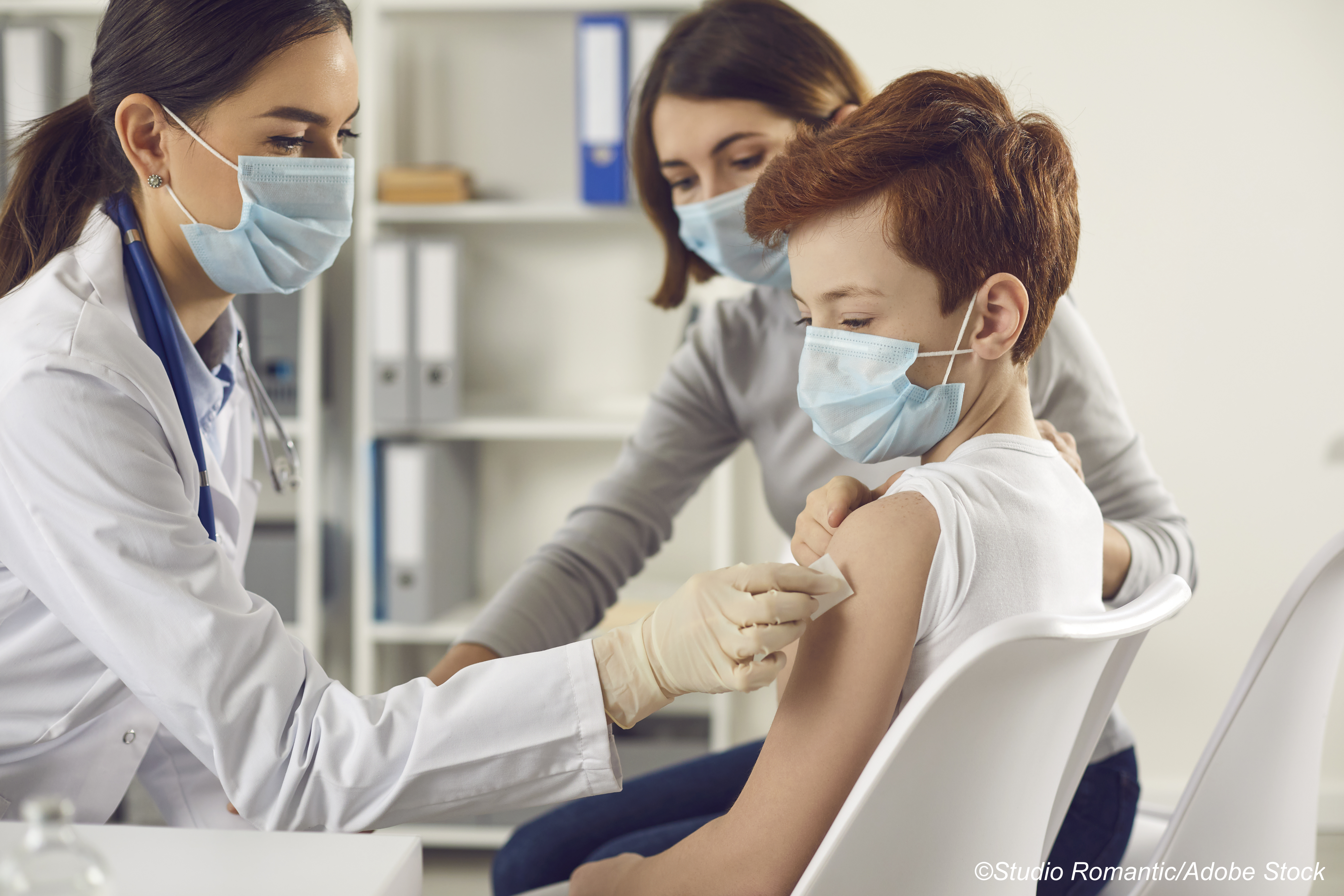 Moderna Inc. announced data from an interim study suggesting its Covid-19 vaccine, mRNA-1273, generated a strong immune response and was well-tolerated in kids ages 6 to 11 years old.
According to the early results from the phase II/III KidCOVE trial, which are not yet peer-reviewed, a standard two-dose vaccine regimen at the 50 μg dose level achieved a neutralizing antibody response comparable to that seen in young adults in the phase III COVE trial, the manufacturer wrote in a company press release.
The randomized, observer-blind, placebo-controlled KidCOVE trial was designed to assess two 50-μg doses of mRNA-1273 when given to healthy children 28 days apart—the standard dosing schedule for adults. The cohort included 4,753 kids ages 6 to <12 years old.
"In the trial, the SARS-Cov-2-neutralizing antibody geometric mean ratio (GMR) comparing the response in children to the response in young adults from the Phase III COVE study was 1.5 (95% Cl: 1.3, 1.8), with a seroresponse rate of 99.3%, representing a difference of 0.6% (95% CI: −2.8%, 2.8%) to the Phase III benchmark," the manufacturer wrote. "These results demonstrate strong immune response in this cohort of children one month after the second dose and met the co-primary immunogenicity endpoints for 6 to less than 12 years olds in KidCOVE."
The vaccine's safety profile in this age group was also consistent with the phase III COVE study in adolescents and adults—the most common adverse events were fatigue, headache, fever, and injection site pain, and the majority of events were of mild or moderate severity.
The manufacturer noted that it is still collecting safety data from the trial, with intentions to monitor patients for one year after their second shot. And, while enrollment for kids 6 to <12 years is done, the study is still enrolling even younger children, with participants as young as 6 months.
Moderna noted that it intends to submit these data to the FDA in order to authorize the mRNA-1273 vaccine for this age group, which would make it the second of the three currently authorized Covid-19 vaccines in the U.S. to do so—Pfizer/BioNTech submitted an EUA application of its own earlier this month for its own vaccine, BNT162b2, to be used in kids ages 5-11 years old, a decision the FDA's Vaccines and Related Biological Products Advisory Committee (VRBPAC) is slated to discuss on October 26.
And, in the event that the Pfizer/BioNTech vaccine snags an authorization for this age group, the White House stands ready to facilitate getting those shots to as many kids as possible. On the same day that the FDA authorized booster doses of mRNA-1273 and Ad26.COV2.S and mix-and-match booster dosing for all currently available Covid-19 vaccines, the Biden Administration released a fact sheet laying out its plans to ensure that any vaccine authorized for kids "is quickly distributed and made conveniently and equitably available to families across the country."
John McKenna, Associate Editor, BreakingMED™
Cat ID: 31
Topic ID: 79,31,730,933,31,926,138,44,192,561,925,934