Investigational combo to be studied in hospitalized Covid patients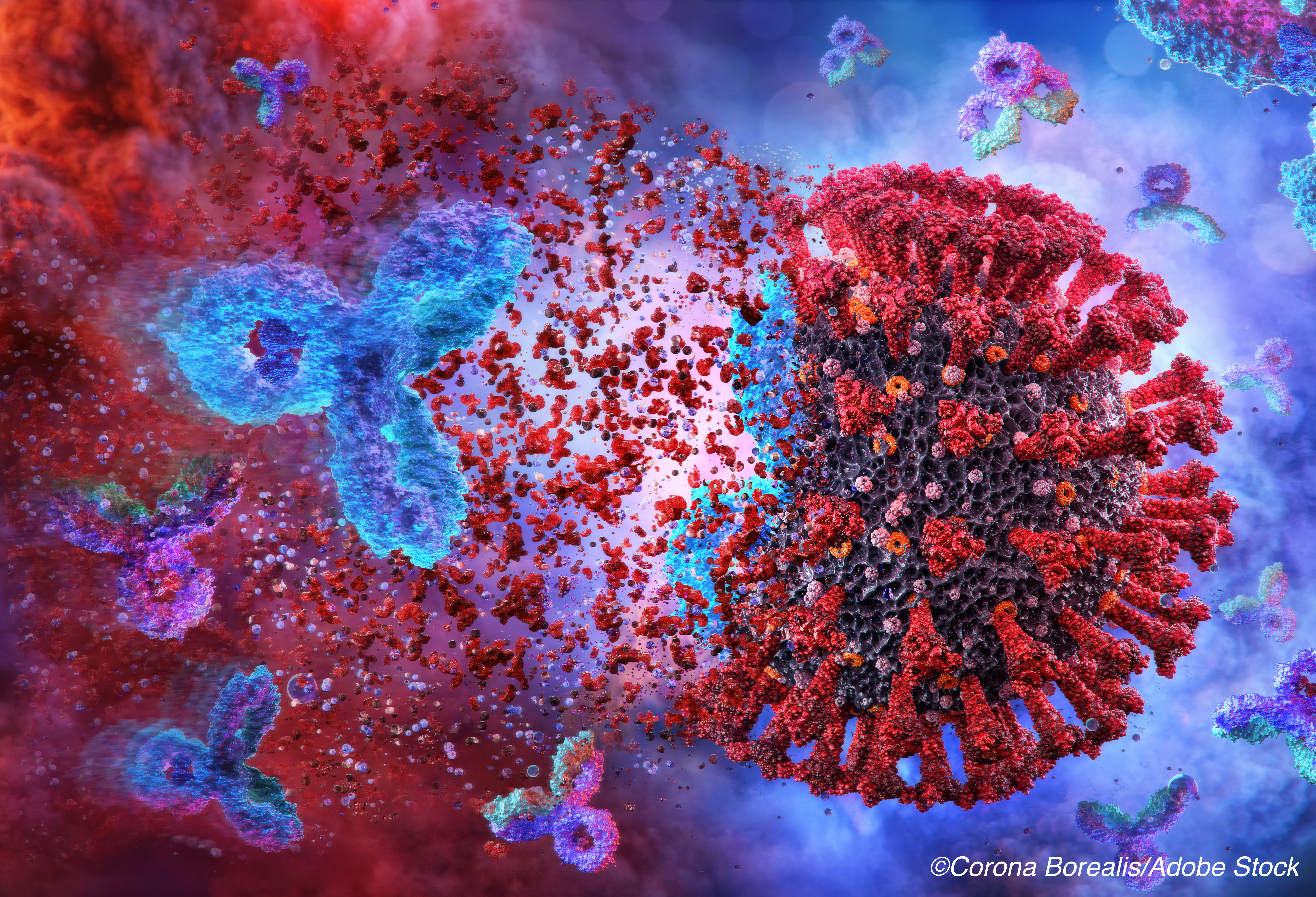 The National Institutes of Health (NIH) announced that it has begun recruiting for a sub-study to assess AstraZeneca's investigational Covid-19 antibody combination, AZD7442, in a cohort of hospitalized patients with mild-to-moderate Covid-19.
The sub-study, which is part of the ACTIV-3 trial sponsored by NIH's National Institute of Allergy and Infectious Diseases (NIAID), will be running concurrently with a pair of additional sub-studies, one evaluating a SARS-CoV-2 monoclonal antibody developed by GlaxoSmithKline and Vir Biotechnology, Inc. (VIR-7831) and the other evaluating a monoclonal antibody combination from Brii Biosciences (BRII-196 and BRII-198).
"This investigational long-acting antibody combination might function both as a treatment and as a means of preventing infection with SARS-CoV-2, the virus that causes Covid-19," NIH wrote in a press release. "However, the ACTIV-3 trial will only be testing its efficacy as a therapeutic."
With this trial, AstraZeneca is looking to add AZD7442 to the short list of antibody treatments for Covid-19 that have won emergency use authorizations (EUAs) from the FDA—Eli Lilly's bamlanivimab and Regeneron's casirivimab/imdevimab both received EUAs in Nov. 2020. However, while these treatments have seen some success in treating mild-to-moderate Covid cases, neither is approved to treat hospitalized patients. In fact, NAID pulled the plug on a previous ACTIV-3 sub-study of Eli Lilly's antibody cocktail for a lack of efficacy in treating severe disease.
For the new sub-study, initial participants will be hospitalized patients with mild-to-moderate Covid-19 infection and fewer than 13 days of symptoms. "They will be randomized to receive either a saline placebo control or one of the three experimental therapeutics," NIH explained. "After five days, the participants' medical condition will be assessed on two seven-point ordinal scales, each ranging from being able to undertake usual activities with minimal or no symptoms to death.
"If the ordinal outcomes assessed at five days, after approximately 150 volunteers have received AZD7442, indicate that AZD7442 is likely to be both safe and effective, enrollment in the trial will be expanded. At that time, an additional 700 participants, some of whom may have more severe cases of Covid-19, will be enrolled and randomized in the trial," the organization added. "This expanded pool of participants will allow researchers to better evaluate whether the therapeutic fulfills the trial's primary endpoint of sustained recovery. Participants will have met this endpoint when they have been discharged from the hospital and have lived at home for 14 consecutive days."
John McKenna, Associate Editor, BreakingMED™
Cat ID: 190
Topic ID: 79,190,730,933,190,926,192,927,925,934