Vax rates plummeted up to 89% by mid-April 2020, and racial/ethnic disparities remained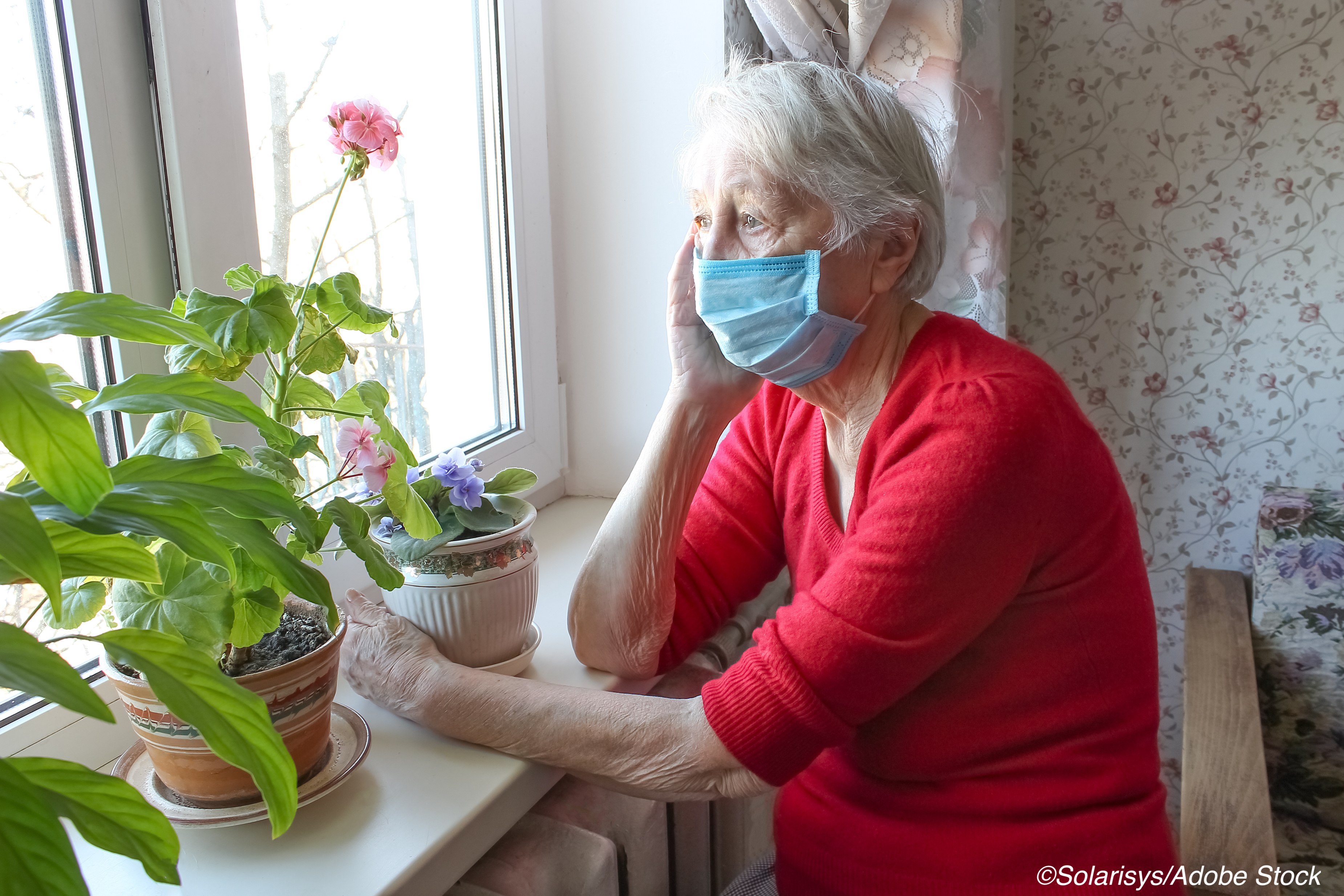 Weekly vaccination rates dipped dramatically among Medicare beneficiaries age ≥65 years during the opening months of the Covid-19 pandemic, according to findings from Morbidity and Mortality Weekly Report (MMWR) — and, while vaccination rates rebounded somewhat by the summer, they largely remained below 2019 levels.
In their analysis, Kai Hong, PhD, and colleagues from the National Center for Immunization and Respiratory Diseases at the CDC compared weekly vaccination rates in this population for four major vaccines — 13-valent pneumococcal conjugate vaccine (PCV13), 23-valent pneumococcal polysaccharide vaccine (PPSV23), tetanus-diphtheria or tetanus-diphtheria-acellular pertussis vaccine [Td/Tdap], and recombinant zoster vaccine (RZV) — and found that, during the first week following the March 13, 2020 national emergency declaration concerning the Covid-19 outbreak, vaccination rates were 25%-62% lower than those during the corresponding week in the previous year.
By mid-April, vaccination rates plummeted even further, ranging from 70% (Td/Tdap) to 89% (RZV) during the week of April 5-11, 2020. At the end of the study period (week of July 12), the weekly vaccination rate for PPSV23 had recovered and risen to 8% higher than the corresponding rate for 2019; however, "weekly vaccination rates for other examined vaccines remained 24% (Td/Tdap) to 43% (RZV) lower," they wrote.
And, as with previous years and other vaccines, racial and ethnic disparities led to higher drops in vaccination rates among U.S. minority groups, Hong and colleagues found.
"By the most recently assessed week, the rate of PPSV23 receipt among White adults was 10% higher than that during the corresponding week in 2019, and the declines in PCV 13 and Td/Tdap vaccination (42% and 23%, respectively) were smallest among White adults. By comparison, the change in vaccination rates in the most recent week of the study period compared with the corresponding week in 2019 ranged from –57% (PCV13) to –9% (PPSV23) for Asian adults, –44% (PCV13) to –2% (PPSV23) for Black adults, –62% (PCV13) to –22% (PPSV23) for Hispanic adults, and –44% (RZV) to 3% (PPSV23) for Other race adults. The smallest decline in RZV vaccination rate (11%) during the most recent week was among Black adults."
Furthermore, while Hong and colleagues noted that vaccination rates were trending in the right direction by summer 2020, many states began lifting business restriction and stay-at-home orders by August of last year, increasing the likelihood of exposure to infectious, vaccine-preventable diseases — not to mention that new lockdown orders issued following the surge in Covid-19 cases from September 2020 through January 2021 may have disrupted the observed recovery in vaccination rates.
To help get vaccination rates back on track among Medicare recipients, Hong and colleagues urged vaccination providers to "continue efforts to resolve disruptions in routine adult vaccination."
The report authors suggested that health care providers do everything in their power to prevent the spread of SARS-CoV-2 during visits and reassure patients that vaccination services can be delivered safety as the pandemic continues. They also suggested that providers educate patients on expected reactogenicity with some vaccines to help them distinguish vaccine reactions and Covid-19 symptoms.
"Ultimately, continued efforts by vaccination providers and public health officials at all levels, including specific vaccination guidance for providers by state health departments, will be needed to ensure that routine adult vaccination returns to prepandemic levels to optimize protection of all older persons against vaccine-preventable diseases," they wrote. "Now that safe and effective Covid-19 vaccines are available, those efforts could also help older U.S adults obtain Covid-19 vaccination."
John McKenna, Associate Editor, BreakingMED™
Cat ID: 562
Topic ID: 398,562,562,931,31,926,192,925