Strongest effect on social competence, emotional maturity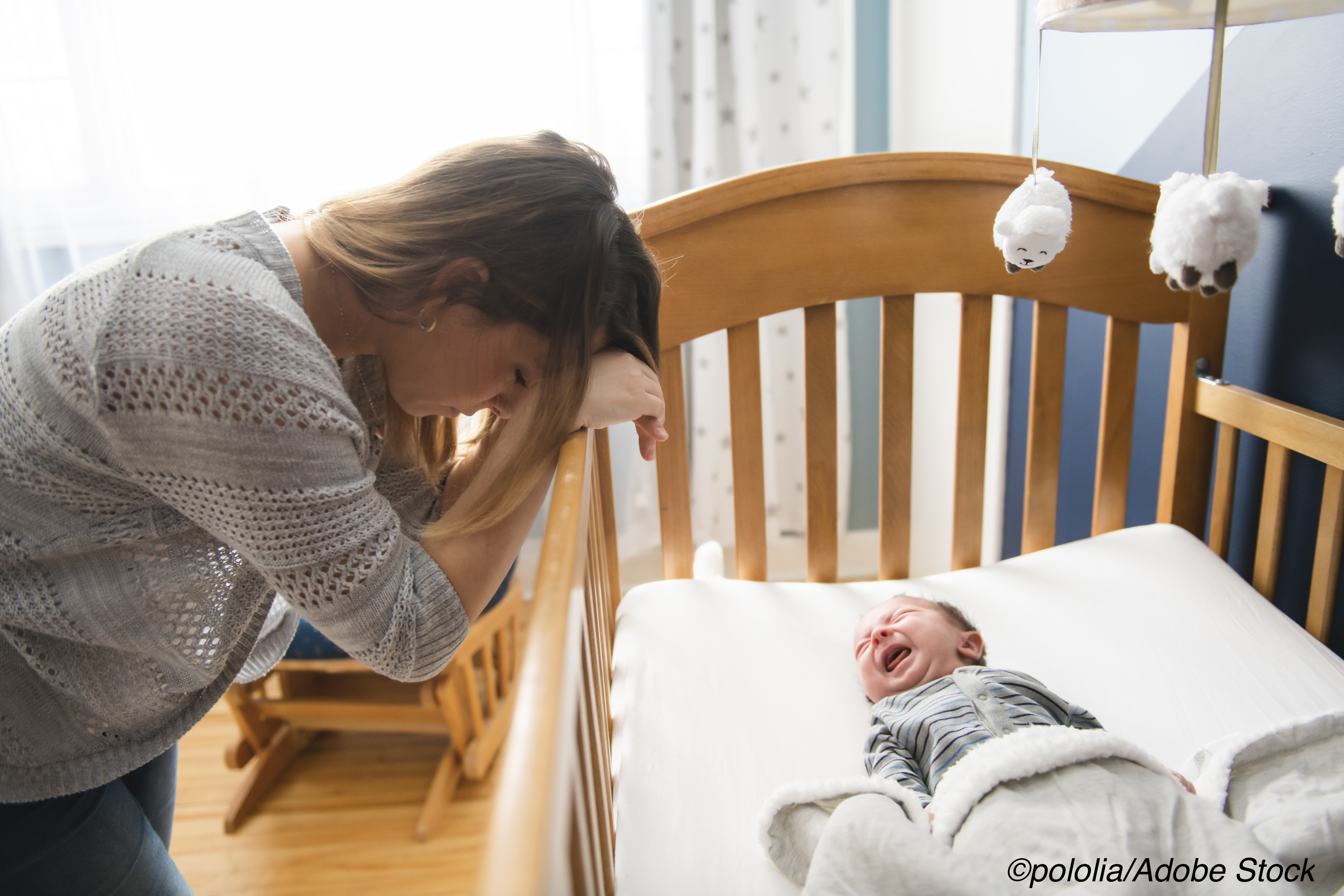 Maternal depression is associated with developmental vulnerability among children as they enter their school-age years, researchers found.
Specifically, they found that children exposed to maternal depression before their 5th birthdays had a 17% higher risk of having a developmental vulnerability at the time of school entry.
The study, by Elizabeth Wall-Wieler, PhD, Department of Pediatrics, Stanford University, and colleagues, was published in Pediatrics.
According to the study authors, childhood development may be affected by a number of biological, social and psychological factors, but maternal mental health is particularly important in influencing children's growth, cognitive development, and psychosocial wellbeing. And there is an imperative to the question of early childhood development in this context, considering the significant number of women who suffer from depression — both overall and during the postpartum period.
In a commentary accompanying the study, Stephanie Klees Goeglein, MD, MS, Warren Alpert Medical School of Brown University, and Yvette E. Yatchmink, MD, PhD, Hasbro Children's Hospital, both in Providence, Rhode Island, called maternal depression a public health crisis, estimating that in the U.S. and worldwide it affects anywhere from 3%-60% of pregnant women, especially low-income women. "We have a role as pediatricians to work toward diminishing the deleterious effects of depression on mothers and their children," they wrote.
In this population-based cohort study, Wall-Wieler and colleagues wanted to assess the association of exposure to maternal depression and children's developmental vulnerability when they enter their school years, as well as with 5 developmental domains — physical health and well-being; social competence; emotional maturity; language and cognitive development; and communication skills and general knowledge.
The study cohort included over 50,000 children in Manitoba, Canada who had a validated Early Development Instrument score, which was administered by the Manitoba government beginning in 2005. The score — designed to assess developmental vulnerability at school entry — was based on a 103-item questionnaire administered by kindergarten teachers in the second half of the school year.
The scores for each developmental domain were converted to a score from 1 (most vulnerable) to 10 (most ready), with children scoring in the lowest 10th percentile considered to be the most vulnerable.
Of the 52,103 children in the study, 19.1% had a mother who was diagnosed with depression between the child's birth and their 5th birthday. These mothers, compared to those without a diagnosis of depression, were younger (<25 years) when they had their first child and more likely to be socially isolated, unmarried, and live in a low-income neighborhood at the birth of their child. They were also more likely to have smoked or used drugs or alcohol during pregnancy.
Of the 5 developmental domains assessed, exposure to maternal depression was most strongly associated with vulnerability in social competence (adjusted relative risk = 1.28; 95% confidence interval: 1.20–1.38), physical health and well-being (1.28; 1.20–1.36), and emotional maturity (1.27; 1.18–1.37). Furthermore, they found exposure to maternal depression had the strongest effect on developmental vulnerabilities when children were exposed just before school entry.
The authors found little to no association between maternal depression and language and cognitive development (1.07; 1.00–1.15) and communication skills and general knowledge (0.91; 0.83–0.98).
Wall-Wieler and colleagues also noted that, despite the fact that children exposed to maternal depression are at an increased risk of developmental vulnerability, about 70% of the children in this study who were exposed to maternal depression did not exhibit vulnerability in any of the 5 developmental domains. Goeglein and Yatchmink noted that this finding was "encouraging" and wrote: "This speaks to the resiliency of children and serves as a reminder that adverse outcomes are in no way inevitable."
"To improve the outcomes of children exposed to maternal depression, future research should be focused on these children and what made them resilient to identify factors that could prevent young children of mothers with depression from experiencing developmental vulnerabilities," the authors observed.
Goeglein and Yatchmink wrote that the study should generate further questions about the impact of maternal depression on child development, considering that it did not include analyses of potential confounders such as prenatal depression, the severity and chronicity of maternal depression, comorbidities, and parenting practices and involvement of fathers and partners.
They also suggested that pediatricians consider screening mothers for depression from the first prenatal visit through infancy, and beyond. In addition, many women have inadequate access to mental health care, the editorialists pointed out. "We need to promote practices that integrate behavioral health into the pediatric medical home, and we need to support Medicaid expansion programs so low-income women have insurance to access care."
Maternal depression appears to affect children's development as they approach school age, according to this population-based cohort study.

The strongest impact of maternal depression is on childrens' social competence and emotional maturity.
Michael Bassett, Contributing Writer, BreakingMED™
The authors had no relevant relationships to disclose.
Cat ID: 191
Topic ID: 83,191,730,191,41,138,192,55,921