Need for insulin increases risk of weight gain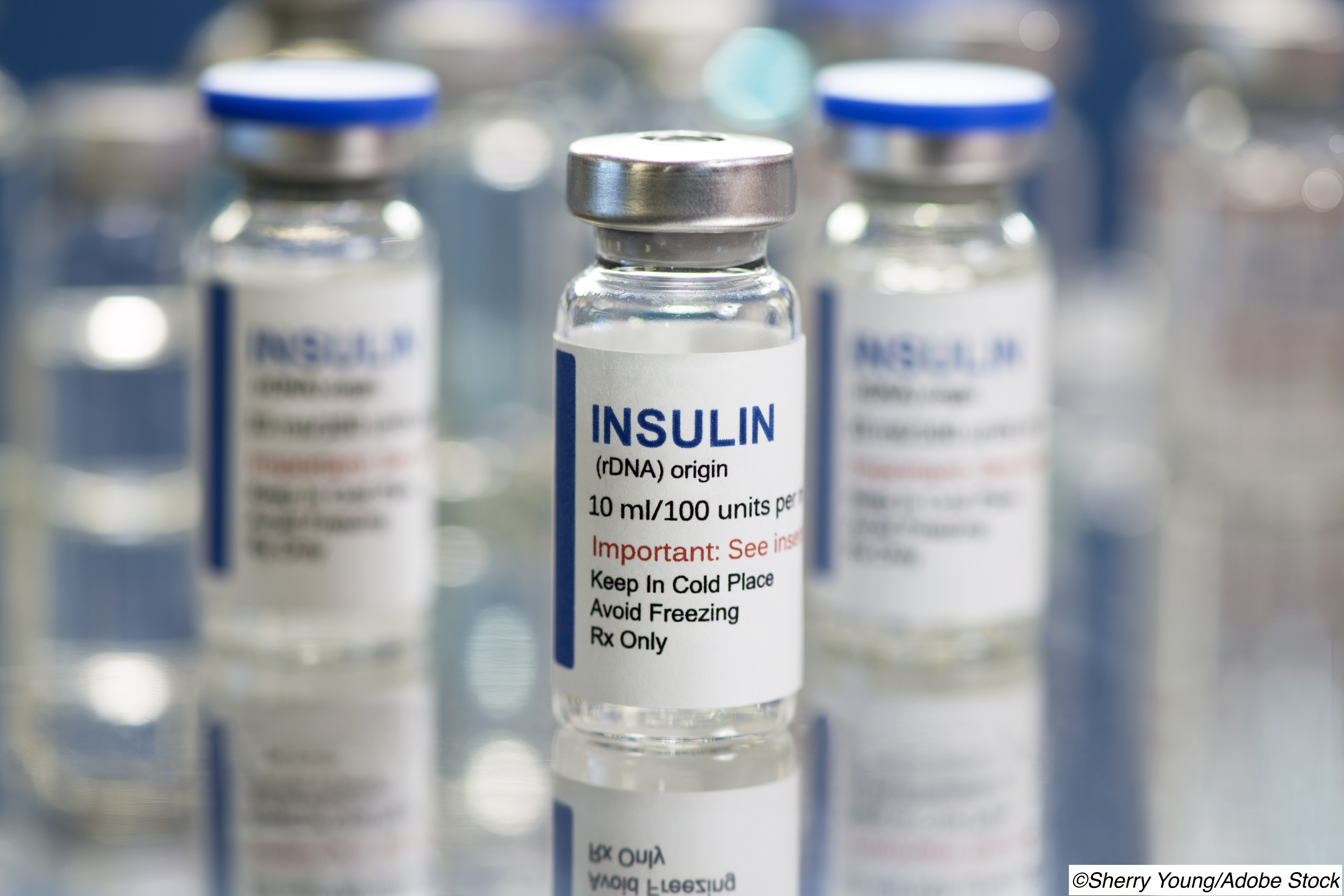 Regardless of patient age, clinicians treating persons with type 1 diabetes need to understand that obesity is no longer uncommon in this population.
At a symposium focusing on obesity in diabetes presented at the European Association for the Study of Diabetes, Bart Van der Schueren, MD, PhD, of University Hospitals Leuven in Belgium, noted that children and adolescents with type 1 diabetes in the United States are more likely to be obese than pediatric type 1 diabetes patients in the rest of the world.
For example, 21.6% of individuals with type 1 diabetes were classified as obese in the United States compared with 17.8% in Belgium, 14% in Austria, and 8.1% in Mexico, which is not surprising since obesity is more common in the United States with 42.5% of the general population—children and adults—classified as obese.
"The challenge for those living with type 1 diabetes today is to simultaneously achieve blood sugar and weight control, which is a difficult task as intensification of insulin therapy as their condition progresses is believed to be the biggest driver of weight gain," said Van der Schueren during the symposium, sponsored by The Lancet. His review of obesity in type 1 diabetics was published online in the journal The Lancet Diabetes & Endocrinology at the time of the symposium.
About 10% of the diabetic population has type 1 diabetes, which was traditionally considered a disease of lean or normal weight people, said Van der Schueren, but that perception does not reflect reality as people with type 1 diabetes are being hit by the global obesity pandemic, just like the general population.
"Non-physiological insulin replacement that causes peripheral hyperinsulinemia, insulin profiles that do not match basal and mealtime insulin needs, defensive snacking to avoid hypoglycemia, or a combination of these, are believed to affect body composition and drive excessive accumulation of body fat in people with type 1 diabetes," he said. The consequences of overweight or obesity in people with type 1 diabetes are of particular concern, as they increase the risk of both diabetes-related and obesity-related complications, including cardiovascular disease, stroke, and various types of cancer.
"One of the most effective strategies for preventing weight gain in people with type 1 diabetes has proven to be the provision of additional education regarding nutrition," Van der Schueren reported. "This allows for more accurate tailoring of insulin doses to levels that mimic physiological levels, allowing insulin to be administered with maximum efficiency. However, resources to provide such education are lacking in many settings."
The researchers also explored the use of adjunct therapies in managing weight in patients with type 1 diabetes, including medications such as metformin that is typically prescribed to people with type 2 diabetes.
Bariatric surgery is also an option, but while this procedure massively reduces the complications of obesity in patients with type 1 diabetes, it can also increase the risk of hypoglycemia and substance abuse.
"New treatments and technologies should focus not only on improving glucose control, but also on easing weight management in people living with type 1 diabetes," Van der Schueren said. "The development of new insulins that better target the liver holds some promise, but better education and support for people in regard to matching insulin doses to food intake and exercise could already go a long way to help people with type 1 diabetes manage their weight."
In commenting on the study, Volkan D. Yumuk, MD, president elect of the European Association for the Study of Obesity and professor of medicine at Istanbul University Cerrahpasa in Turkey, told BreakingMED that the relationship between obesity and type 1 diabetes is not the same as the relationship seen in type 2 diabetes.
"Type 1 diabetes mellitus is an autoimmune disease and obesity is not a risk factor for its occurrence as it is for type 2 diabetes. The problem is two sided in type 1 diabetes: Blood sugar management and weight management. When a person is overweight or obese, these conditions may impair glucose regulation, leading to increased risk for microvascular complications," Yumuk said.
"Obesity treatment in type 1 diabetes starts with lifestyle modification with addition of anti-obesity drugs when indicated. In the case of a person with severe obesity, bariatric surgery may be a treatment choice. Evaluating the patient with a multidisciplinary obesity team, deciding on the treatment modality, and doing the follow-up is essential," Yumuk said.
"Obesity prevention and treatment in type 1 diabetes may lead to better sugar control, decreasing the risk of microvascular complications of diabetes," he said.
Patients with type 1 diabetics face challenges keeping blood sugar in check while controlling weight.

Treatments for overweight patients with type 1 diabetes parallel those for patients with type 2 diabetes.
Edward Susman, Contributing Writer, BreakingMED™
Yumuk disclosed relationships with Novo Nordisk.
Van der Scheuren disclosed no relationships with industry.
Cat ID: 12
Topic ID: 76,12,728,791,12,413,795,139,140,252,192,669,918,925,412