Afib and adult congenital heart disease guidelines also slated for release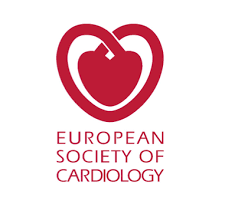 AMSTERDAM—The European Society of Cardiology kicks off its ESC Congress 2020 with all-virtual-all-the-time presentations August 28 featuring a baker's dozen of clinical trials in Hot Line Sessions, as well as a long list of late-breaking science studies.
The Hot Line trials, several of which will also be published simultaneously in leading medical journals, feature a pair of heart failure trials — EMPEROR-Reduced: Empagliflozin in Heart Failure With a Reduced Ejection Fraction, With and Without Diabetes; and PARALLAX, which looks at ARNI versus individualized RAAS blockade in preserved ejection fraction heart failure.
Like recent other medical conferences, ESC will have research that addresses the Covid-19 pandemic, including a Hot Line study—BRACE CORONA: Continuing vs. Suspending ACE Inhibitors and ARBs in Covid-19.
Other Hot Line studies include:
Also on the schedule is the unveiling of new ESC clinical guidelines on management of adult congenital heart disease, atrial fibrillation, and physical activity following MI.
Because the ESC originally planned to meet in Amsterdam, the ESC website notes that presentation times are local Amsterdam time, six hours ahead of New York time; however, the ESC meeting planners are departing from the congress tradition of early morning live presentations and instead scheduling the bulk of the presentations to begin at midday—a hat tip to the thousands of regular attendees who are based in North America.
Peggy Peck, Editor-in-Chief, BreakingMED™
Cat ID: 102
Topic ID: 74,102,730,102,2,204,3,306,308,358,4,446,5,6,8,913,914,192,925,203