As researchers tout outcomes, Rx lags and a new drug is on the horizon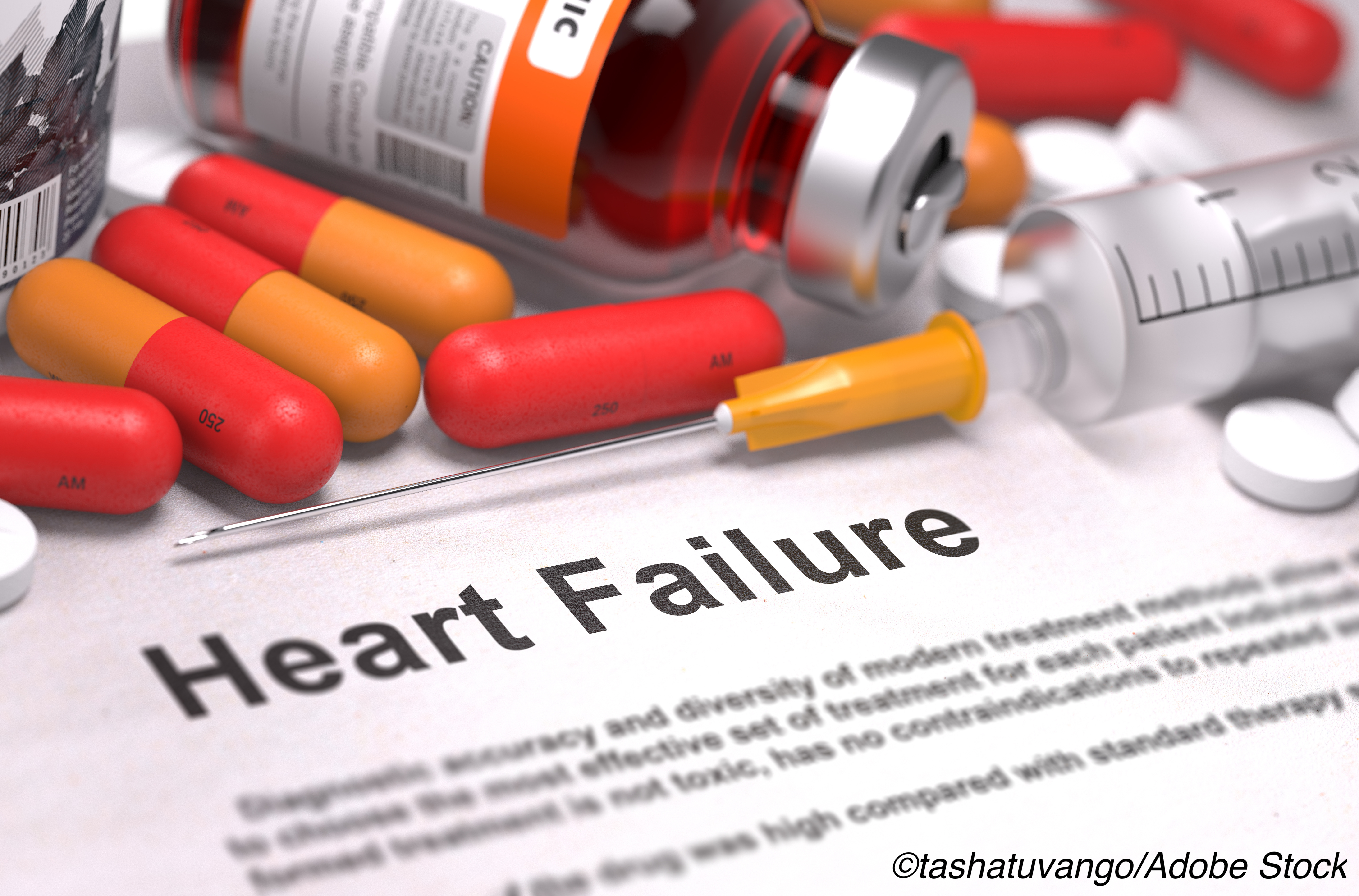 It's been six years since PARADIGM-HF results introduced neprilysin inhibition to heart failure treatment with sacubitril/valsartan, thus adding "ARNI" to the HFrEF armamentarium. Just one year ago, DAPA-HF made the case for adding SGLT2 inhibition, a case that was strengthened at ESC 2020 with findings from EMPEROR-Reduced. And that evidence came on top of earlier trials that confirmed the benefit of beta-blockers and mineralocorticoid receptor agonists (MRAs) — all of which suggest it is time to assess the current state of treatment.
Milton Packer, MD, of Baylor Heart and Vascular Institute in Dallas, said that if he was himself diagnosed with HFrEF, he would want his physicians "to initiate therapy with all four [drug] classes within the first four to six weeks after they have made my diagnosis. Now, that means I am recommending concomitant, nearly simultaneous initiation of therapy — not on the same day, but within a reasonably short period of time." Packer was an investigator of PARADIGM-HF, PARAGON-HF, and EMPEROR-Reduced.
And, Harvard's Scott Solomon, MD, who has been a principal investigator in most of the trials of sacubitril/valsartan and dapagliflozin, cited a recent analysis of three randomized trials to estimate the potential benefit of treating HFrEF patients with ARNI, MRAs, and SGLT2 inhibitors (SGLT2i). "It would reduce the aggregate risk of cardiovascular death and hospitalization by 62% (53-70%), cardiovascular death risk by 50% (33-63%), and risk for heart failure hospitalization by 68% (57-76%) [ all estimates aggregate risk]," Solomon said at an ESC Symposium on Pharmacologic Treatment of Chronic Heart Failure.
Yet, Solomon noted that according to the U.S.-based CHAMP registry of HF treatments, just 2% of HFrEF patients are treated with SGLT2i and only 14% are on ARNI therapy.
Another symposium speaker, Carolyn S. P. Lam, MBBS, PhD, of the National Heart Center and Duke-National University of Singapore, suggested that even with an abundance of effective treatments and regardless of an anemic uptake rate for those existing therapies, there is still an unmet need.
"Do we need new drugs on the horizon? Well, the answer is certainly, 'Yes', and that's because in heart failure with reduced ejection fraction, although we've done very well in having new therapies that can improve outcomes in the syndrome, there is still a significant residual risk, despite all our new therapies," she said.
She noted that "with each new trial, the risk is getting lower and lower. But even with the newest of the trials — DAPA-HF — there was an almost 10% risk of cardiovascular death in the treated arm at the follow-up of about 18 months. Now, this risk is even more pronounced in patients who've had a recent heart failure hospitalization."
Likewise, in PARADIGM-HF, there was an increased risk of death among patients who were hospitalized.
In the search for new drugs, Lam said soluble guanylate cyclase (sGC) stimulators are particularly attractive because they "stimulate the production of cyclic GMP, which then in the myocardium is very important to prevent myocardial stiffening to prevent ventricular remodeling, and even in the vasculature to reduce vascular stiffening."
Lam was an investigator of the VICTORIA trial, which assessed the novel sGC stimulator vericiguat in patients with HFrEF.
The study was "a large, randomized, placebo controlled, event driven, international phase III trial investigating the effect of vericiguat, compared to placebo in patients with HFrEF." She said the trial was designed to test vericiguat in very sick patients — for example, patients who required IV diuretics within three months of baseline, hospitalized within six months of baseline, and with very high NT-proBNP levels. "It even allowed patients in [who were] down to a [glomerular filtration rate] GFR of 15, so these were really quite sick patients."
As a result, there were many events "that occurred so quickly that the median follow-up of this trial was only 10.8 months, so less than a year. And, within that, the annual event rates were stunningly high: 33.6% in the vericiguat arm and 37.8% in the placebo arm, which resulted in a significant relative risk reduction of 10% — but because this was a high risk group, the absolute risk reduction was really notable at 4.2% per year. What that means is that it translates to an annual number needed to treat of only 24. So, treating 24 such patients would prevent this composite of heart failure hospitalization or cardiovascular death."
The VICTORIA results, she said, "represent a good drug on the horizon, I'd say certainly so — it is a completely novel mechanism of action, stimulating positive effects of cyclic GMP instead of inhibiting your hormonal axis, which is what we usually do.… importantly, the overall safety profile was very favorable. There were similar episodes of symptomatic hypotension and seemed to be comparable to placebo. There were no issues with GFR or electrolytes. And, although there were some decreases in systolic blood pressure, these were not very big."
The FDA granted fast track review to vericiguat in July, but it will be some time before it will be available for clinical use, which leaves clinicians with what Packer calls the four cornerstones of HFrEF treatment: ACEi/ARB/ARNI (considered as one cornerstone), beta-blockers, MRAs, and SGLT2i.
The trick, according to Packer and Solomon, will be to get clinicians to build their heart failure management plans using that foundation.
Note that registry data suggest that both ARNI and SGLT2i therapies are under-utilized in the treatment of HFrEF.

Be aware that this activity discusses use of a drug that has not yet been approved for clinical use.
Peggy Peck, Editor-in-Chief, BreakingMED™
Lam is supported by a Clinician Scientist Award from the National Council of Singapore. She received grant support and advisory board fees from Boston Scientific and Roche Diagnostics, grant support, advisory board fees, and fees for serving on a steering committee from AstraZeneca, grant support from Medtronic, grant support and fees for serving on a steering committee from Vifor Pharma, advisory board fees and fees for serving on a steering committee from Novartis, advisory board fees from Amgen, Boehringer Ingelheim, Abbott Diagnostics, Novo Nordisk, Biofourmis, and MyoKardia, consulting fees from Stealth BioTherapeutics, Jana Care, Darma, Cytokinetics, WebMD Global, Radcliffe Group, and Corpus, fees for serving on a steering committee from Janssen Research and Development, Corvia Medical, and Applied Therapeutics, and lecture fees and consulting fees from Menarini Group, holding pending patent PCT/SG2016/050217 on a method for the diagnosis and prognosis of chronic heart failure, holding pending patent 16/216,929 on an automatic clinical workflow that recognizes and analyses two-dimensional and Doppler modality endocardiography, and receiving fees for serving as cofounder and nonexecutive director of eko.ai.
Solomon has received research grants from Alnylam, Amgen, AstraZeneca, Bellerophon, Bayer, BMS, Celladon, Cytokinetics, Eiodos, Gilead, GSK, Ionis, Lone Star Heart, Mesoblast, MyoKardia, NIH/NHLBI, Neurotronik, Novartis, Respicardia, Sanofi Pasteur, Theracos, and has consulted for Akros, Alnylam, Amgen, Arena, AstraZeneca, Bayer, BMS, Cardior, Cardurion, Corvia, Cytokinetics, Daiichi-Sankyo, Gilead, GSK, Ironwood, Merck, Myokardia, Novartis, Roche Takeda, Theracos, Quantum Genetics, Cardurion AoBiome, Janssen, Cardiac Dimensions, Tenaya, Sanofi-Pasteur, Dinaquor, Tremeau, CellProThera, and Moderna.
McMurray reported grant, non-financial, and other support from Novartis during the conduct of the PARADIGM-HF trial, and non- financial and other support from Novartis outside the submitted work.
Cat ID: 204
Topic ID: 74,204,730,204,3,192,925,203