Head-to-head trial found 72% reduction in risk of progression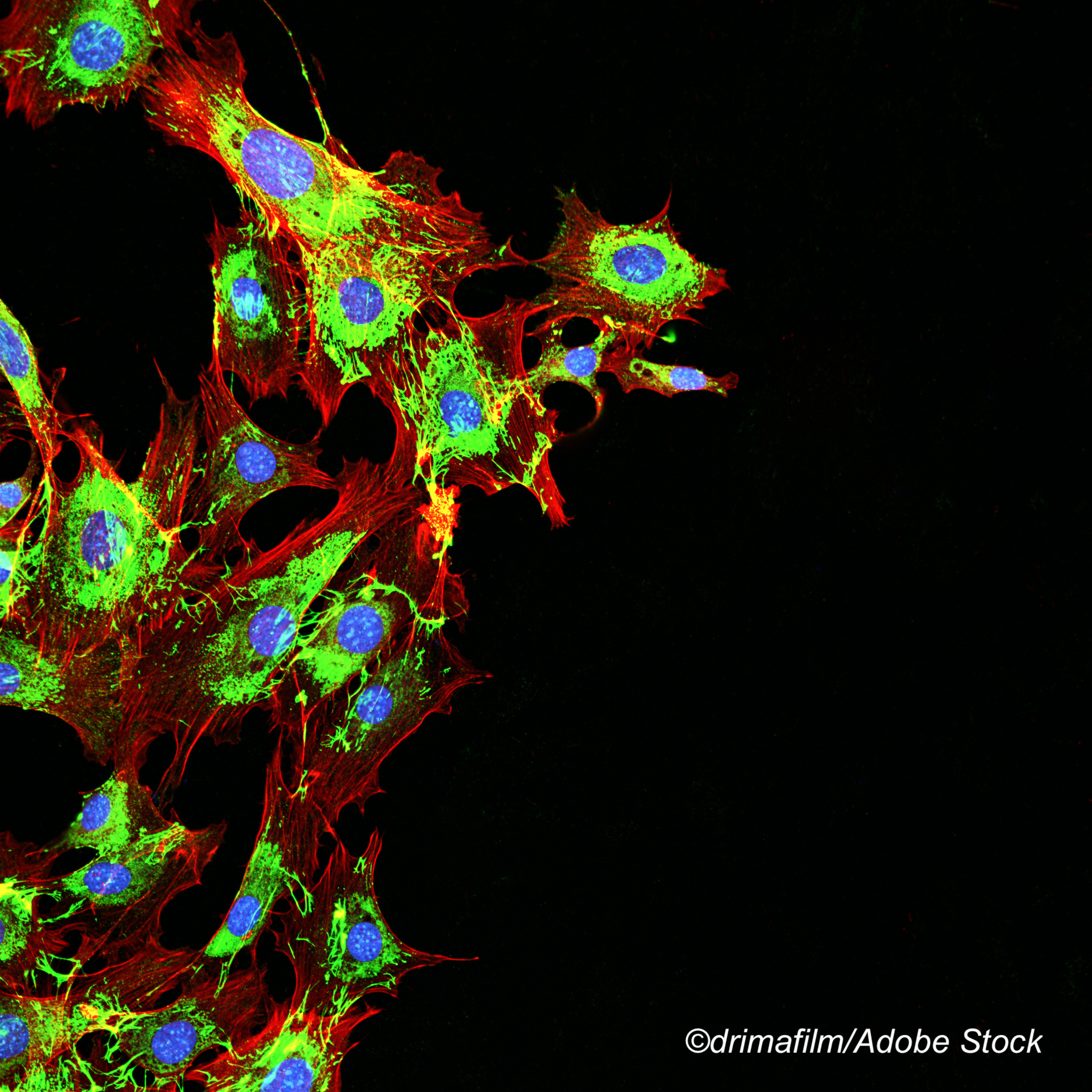 A potent antibody-drug conjugate (ADC) approved for treatment of breast cancer—trastuzumab deruxtecan—was clearly more effective in treating patients diagnosed with metastatic breast cancer than the standard of care trastuzumab emtansine (T-DM1), researchers reported.
In the DESTINY-Breast 3 study, treatment with trastuzumab deruxtecan was associated with 75.8% of 261 patients achieving progression-free survival at 12 months compared with 34.1% of 263 patients who were assigned to T-DM1 (P<0.00001), said Javier Cortes, MD, Val d'Hebron Institute of Oncology, Barcelona, Spain.
In a Presidential Symposium presentation at the 2021 virtual Congress of the European Society for Medical Oncology, Cortes said the difference in outcomes represented a 72% reduction in the risk that the patients in the study would have cancer progression.
"The efficacy seen in this trial is unprecedented," said designated discussant Shanu Modi, MD, of Memorial Sloan-Kettering Cancer Center, New York.
"These data support trastuzumab deruxtecan becoming the standard of care for second-line HER2-positive metastatic breast cancer," he said.
The treatment with trastuzumab deruxtecan was also associated with a trend toward a survival benefit, Cortes reported in his late-breaker oral presentation. At 12 months, 94.1% of the patients treated with the new agent were alive compared with 85.9% of the breast cancer patients treated with T-DM1 (P=0.007172). However, he noted that the impressive P-value was actually not statistically significant as it did not meet pre-specified values. He suggested that as the data matures, the value may proceed toward significance.
The median overall survival has not been reached in either arm of the DESTINY-Breast 03 study, Cortes reported.
Among the findings:
Confirmed objective responses were observed in 79.7% of patients on trastuzumab deruxtecan and in 34.2% of patients on T-DM1 (P<0.0001).
Complete responses were seen in 16.1% of the patients on trastuzumab deruxtecan and 8.7% of patients with T-DM1 on board.
Partial responses were seen in 63.6% of the patients on trastuzumab deruxtecan and 25.5% of patients with T-DM1.
New clinical benefit, including patients who achieved stable disease, was observed in 96.6% of those patients on trastuzumab deruxtecan and in 76.8% of patients taking T-DM1.
None of the patients in either treatment group died from a treatment-related adverse event, Cortes said. Drug-related adverse events that led to discontinuation occurred in 12.8% of the patients on trastuzumab deruxtecan compared with 5% of those on T-DM1.
The benefit of trastuzumab deruxtecan was observed across all subgroups, Cortes said.
"Density Breast 03 supports trastuzumab deruxtecan as a new second line treatment for HER2-positive metastatic breast cancer," Modi said. "The higher response rate of trastuzumab deruxtecan offers reliable tumor regression, a higher proportion of complete responses, consistent benefit across subgoups."
She also noted that patients with brain metastases appeared to get even greater benefit than the patients without these lesions.
Modi noted that troubling lung toxicity signals that were seen in earlier trials were less common and less serious in the DESTINY-Breast 03 trial, but she also said clinicians are advised to be alert for these problems to arise.
She said that trastuzumab deruxtecan may have had better results than T-DM1 because the newer ADC is designed to deliver a larger drug payload into the cancer cells.
The patients in the study were diagnosed with unresectable or metastatic HER2-positive breast cancer who had previously been treated with trastuzumab and a taxane and may have also had stable brain metastases. They were treated with trastuzumab deruxtecan 5.4 mg/kg every 3 weeks or 3.6 mg/kg every 3 weeks of T-DM1, and the primary endpoint was progression-free survival.
The duration of follow-up was 16.2 months for patients who were assigned to trastuzumab deruxtecan and 15.3 months for patients who were assigned to received T-DM1. The patients in the study were about 54 years old, and about 99% of the patients in the study were women. About 60% of the patients in the study were from Asian countries; another 20% were from Europe. About 6.5% of the patients were from North America. About 99% of the participants in the study were assessed to be in ECOG Performance Status 0-1. About 20% of the participants had been diagnosed with metastases to the brain; 70% of the patients had visceral disease.
Treatment with trastuzumab deruxtecan appears superior to trastuzumab emtansine.

Vigilance regarding lung toxicity needs to be a priority with trastuzumab deruxtecan.
Edward Susman, Contributing Writer, BreakingMED™
The study was sponsored by Daiichi-Sankyo and AstraZeneca.
Modi disclosed no relationships with industry.
Cortés disclosed relationships with Roche; Celgene; Cellestia; AstraZeneca; Biothera; Merus; Seattle Genetics; Daiichi Sankyo; Erytech; Athenex; Polyphor; Lilly; Servier; Merck Sharp& Dohme; GSK; LEUKO; Bioasis; Clovis; Boehringer; Kyowa Kyrin; 4D Pharma; MedSIR; Ariad Pharmaceuticals; Baxalta GMBH/Servier Affaires; Bayer healthcare; Guardanth health; Piqur Therapeutics; Puma B; Dae Hwa Pharmacuetical Co. Ltd; ISU Abxis; Genepeaks, Neogene TC; Sanofi-Aventis, and DongKook Pharm Co.
Cat ID: 22
Topic ID: 78,22,728,791,730,22,697,935,691,192,925,696