FDA's action marks the first approval via the Premarket Tobacco Product Application pathway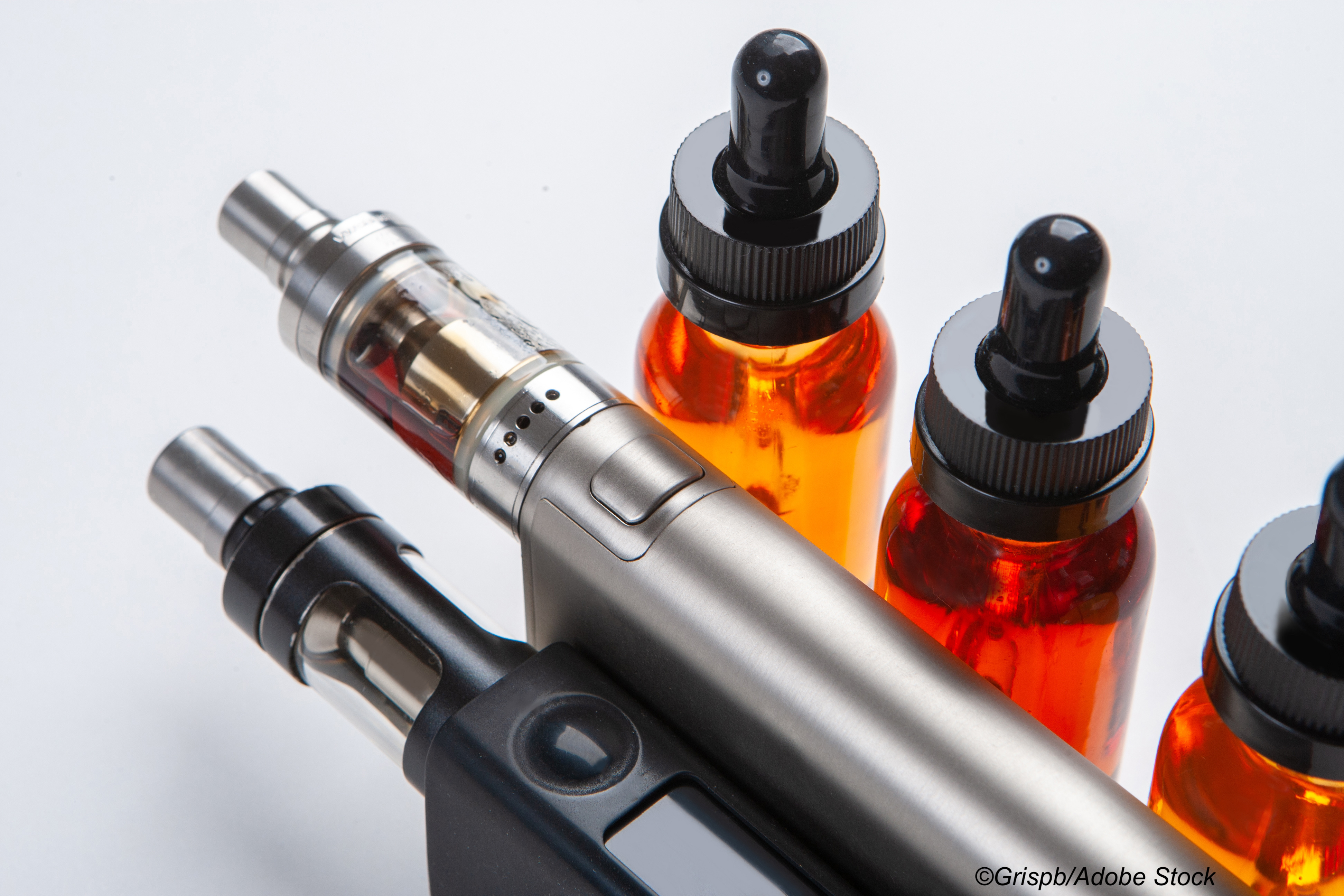 Updated 10/13/21
The FDA authorized the marketing of three products for R.J. Reynolds (RJR) Vapor Company e-cigarette products: the Vuse Solo closed electronic nicotine delivery system (ENDS) and accompanying tobacco-flavored e-liquid pods (Vuse Solo Power Unit, Vuse Replacement Cartridge Original 4.8% G1, and Vuse Replacement Cartride Original 4.8% G2).
This is the first time ENDS products have been authorized by the FDA through the Premarket Tobacco Product Application (PMTA) pathway. Authorization allows these products to be sold legally in the U.S.
Through the PMTA pathway, manufacturers are required to demonstrate that marketing of new tobacco products are appropriate for protecting public health.
The RJR products authorized by the FDA were found to meet this in that the FDA concluded that study participants using these products were exposed to fewer harmful or potentially harmful constituents from aerosols compared to users of combusted cigarettes. Aerosols employed in these products were also found to be less toxic than combusted cigarettes "based on available data comparisons and results of nonclinical studies."
Finally, the FDA reviewed current data and concluded that "the potential benefit to smokers who switch completely or significantly reduce their cigarette use, would outweigh the risk to youth, provided the applicant follows post-marketing requirements aimed at reducing youth exposure and access to the products."
Hand-in-hand with this authorization, however, came 10 marketing denial orders issued by the FDA for flavored ENDS products submitted under the same RJR Vuse Solo brand. The specific products were not publicly disclosed, but the FDA determined that they "may not be introduced or delivered for introduction into interstate commerce" and required that any already on the market be removed.
The FDA based its authorization, partially, on data that show that most young people using ENDS start out with the flavored products rather than tobacco-flavored ones.
"These data reinforce the FDA's decision to authorize the tobacco-flavored products because these products are less appealing to youth and authorizing these products may be beneficial for adult combusted cigarette users who completely switch to ENDS or significantly reduce their cigarette consumption," according to an FDA's news release.
"Today's authorizations are an important step toward ensuring all new tobacco products undergo the FDA's robust, scientific premarket evaluation. The manufacturer's data demonstrates its tobacco-flavored products could benefit addicted adult smokers who switch to these products—either completely or with a significant reduction in cigarette consumption—by reducing their exposure to harmful chemicals," said Mitch Zeller, JD, director of the FDA's Center for Tobacco Products. "We must remain vigilant with this authorization and we will monitor the marketing of the products, including whether the company fails to comply with any regulatory requirements or if credible evidence emerges of significant use by individuals who did not previously use a tobacco product, including youth. We will take action as appropriate, including withdrawing the authorization."
In a statement the day after the FDA's decision, American Medical Association (AMA) president Gerald E. Harmon, MD, said that the AMA is "deeply disappointed by the FDA's action yesterday authorizing the marketing of RJ Reynolds e-cigarette products with high nicotine levels. With this action, the FDA risks hooking another generation of young people on tobacco products. Since declaring e-cigarette use and vaping an urgent public health epidemic in 2018, the AMA has pushed for more stringent policies to protect young people from the harmful effects of tobacco and nicotine use, and we will not stop. With that clear danger front and center, the solution is simple, and that is why we have called for an immediate ban on all e-cigarette and vaping products from the market. Allowing this product into the marketplace signals that it's safe, and nothing could be further from the truth."
Liz Meszaros, Deputy Managing Editor, BreakingMED™
Cat ID: 151
Topic ID: 88,151,730,138,143,192,151,725,925