Schizophrenia drug will require patients to be re-enrolled, prescribers re-certified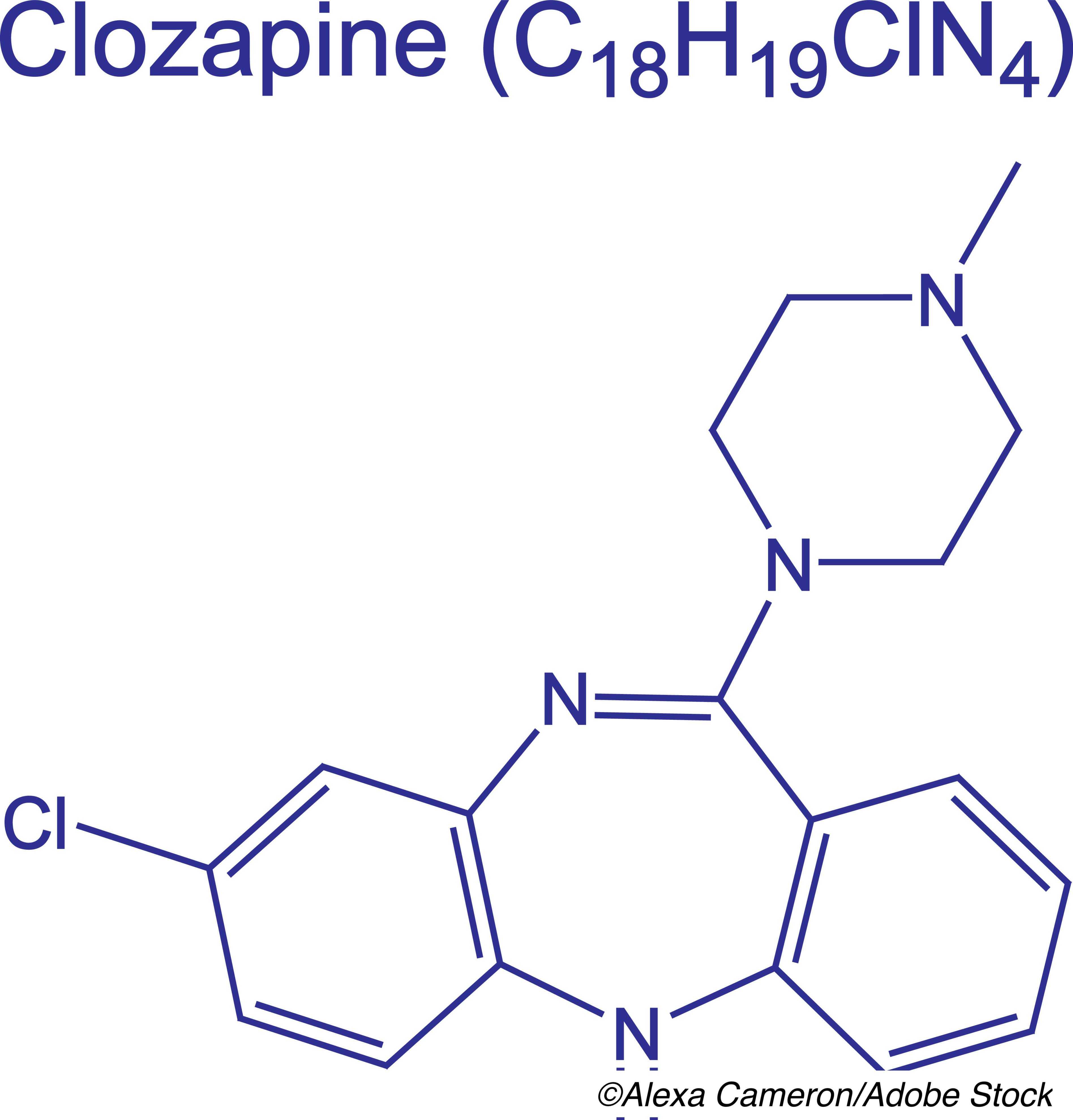 The FDA announced an update to the Risk Evaluation and Mitigation Strategy (REMS) for the schizophrenia drug clozapine.
The changes, which will go into effect starting on Nov. 15, 2021, are designed to address the risk of severe neutropenia associated with use of clozapine, a potentially life-threatening condition that first came to the FDA's attention in 2015.
The FDA laid out the most important changes to the REMS that will go into effect later this year:
"All prescribers and pharmacies must be re-certified by November 15, 2021, or they will no longer be able to prescribe/dispense clozapine.
"Prescribers must re-enroll their patients who will continue clozapine by November 15, 2021. Patients who are not re-enrolled by that day will no longer be able to receive clozapine.
"Re-certification and re-enrollment can begin on August 16, 2021.
"Pharmacies will no longer be able to use the telecommunication verification (also known as the switch system) to verify safe use conditions. The authorization to dispense will be obtained either through the contact center or online via the REMS website.
"A new Patient Status Form will document absolute neutrophil count (ANC) monitoring for all outpatients. This form must be submitted monthly. Patient monitoring must continue per the Prescribing Information."
In addition, the FDA will require prescribers to counsel patients on the risk of severe neutropenia when enrolling patients in the REMS program, and, if an ANC does not appear on any submitted Patient Status Forms, the prescriber will be required to provide authorization in order for therapy to continue. As for pharmacies, a REMS Dispense Authorization (RDA) will have to be obtained each time a prescription is dispensed—RDAs can be accessed via the REMS website or by calling the REMS Contact Center.
"Beginning August 16, 2021, a Transition Contact Center will be available to support re-certification, re-enrollment activities and to answer questions at 888-586-0758," the agency added.
For more information regarding the clozapine REMS, the FDA directed prescribers to the clozapine REMS website.
John McKenna, Associate Editor, BreakingMED™
Cat ID: 57
Topic ID: 87,57,730,192,57,725,925