The first targeted treatment for this population requires Dx with an FDA-approved test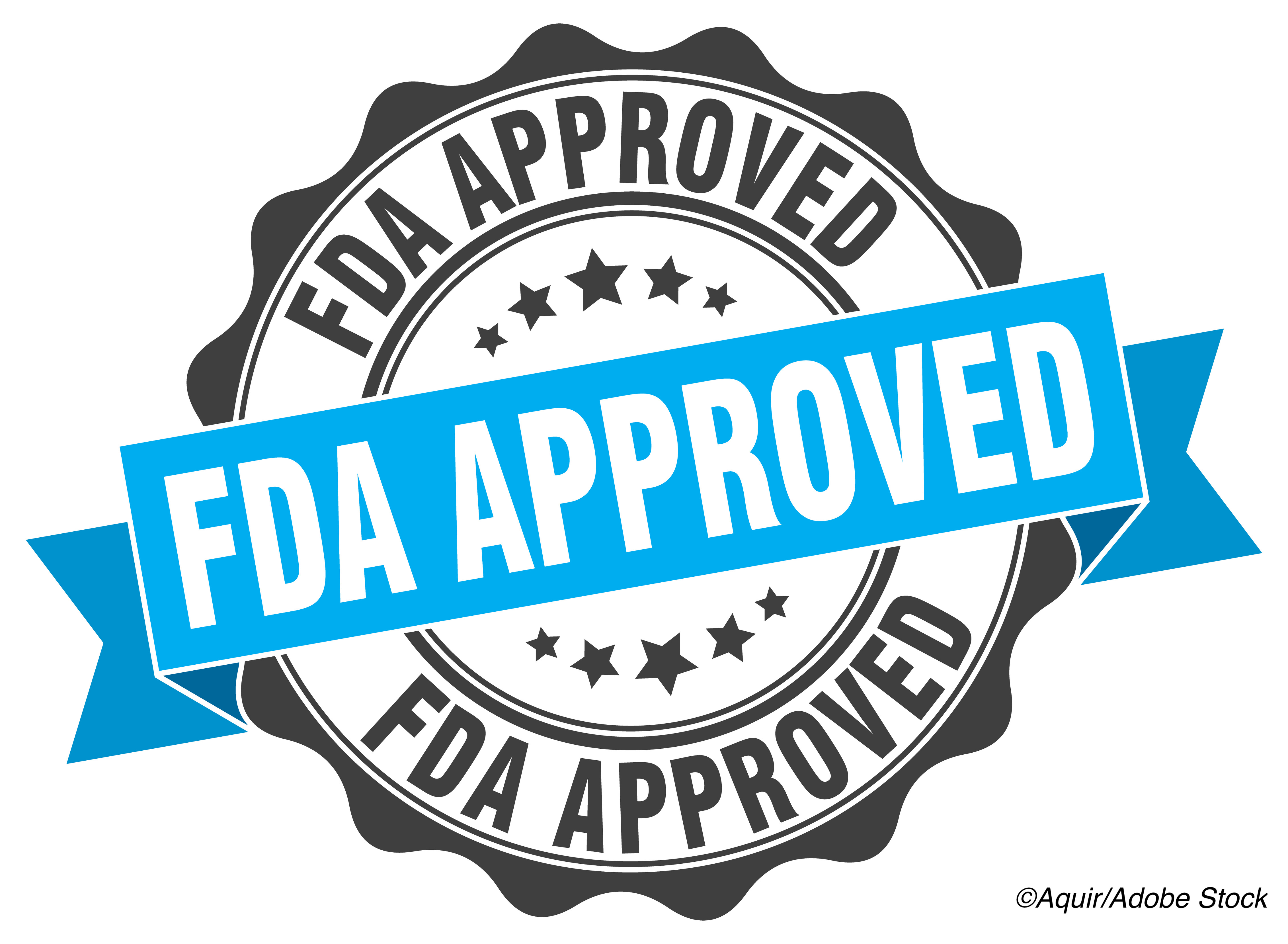 The FDA granted intravenous amivantamab-vmjw (Rybrevant) accelerated approval for adult patients with non-small cell lung cancer with epidermal growth factor receptor (EGFR) exon 20 insertion mutations, making it the first targeted therapy approved for this population.
With this approval, amivantamab will be available to patients whose cancer progressed on or after platinum-based chemotherapy, though the FDA noted that it's continued approval may be contingent upon verification and description of benefit in confirmatory trials. A companion diagnostic test, the Guardant360 CDx, was also approved.
"Advances in precision oncology continue to facilitate drug development, allowing diseases like lung cancer to be subset into biomarker-defined populations appropriate for targeted therapies," said Julia Beaver, MD, chief of medical oncology in the FDA's Oncology Center of Excellence and acting deputy director of the Office of Oncologic Diseases in the FDA's Center for Drug Evaluation and Research, in a statement. "With today's approval, for the first time, patients with non-small cell lung cancer with EGFR exon 20 insertion mutations will have a targeted treatment option."
This approval was based on data from the CHRYSALIS trial, which evaluated amivantamab's efficacy among a cohort of 81 patients with NSCLC and EGFR mutations whose disease had progressed on or after platinum-based chemotherapy—the primary study outcome was overall response rate.
In the trial population in which all patients received [amivantamab], the overall response rate was 40%," the FDA explained. "The median duration of response was 11.1 months, with 63% of patients having a duration of response of 6 months or more."
The most common side effects associated with use of amivantamab included rash, infusion-related reactions, paronychia, musculoskeletal pain, dyspnea, nausea, fatigue, edema, stomatitis, cough, constipation, and vomiting, according to the drug's prescribing information. The drug was also linked to Grade 3 or 4 laboratory abnormalities, including decreased lymphocytes, decreased albumin, decreased phosphate, decreased potassium, increased alkaline phosphatase, increased glucose, increased gamma-glutamyl transferase, and decreased sodium.
Amivantamab should be withheld if patients develop symptoms of interstitial lung disease, the FDA warned, and it should be permanently discontinued if the patient receives a confirmed interstitial lung disease diagnosis. The drug can also cause acneiform dermatitis and toxic epidermal necrolysis, and the FDA noted that patients "should limit sun exposure during and for two months after treatment. The agency also warned of ocular and embryo-fetal toxicity associated with the drug.
Amivantamab-vmjw is manufactured by Janssen Pharmaceutical Companies of Johnson & Johnson.
John McKenna, Associate Editor, BreakingMED™
Cat ID: 24
Topic ID: 78,24,730,24,192,725,925