Pembro/chemo combo gets nod for both early-stage and PD-L1 positive disease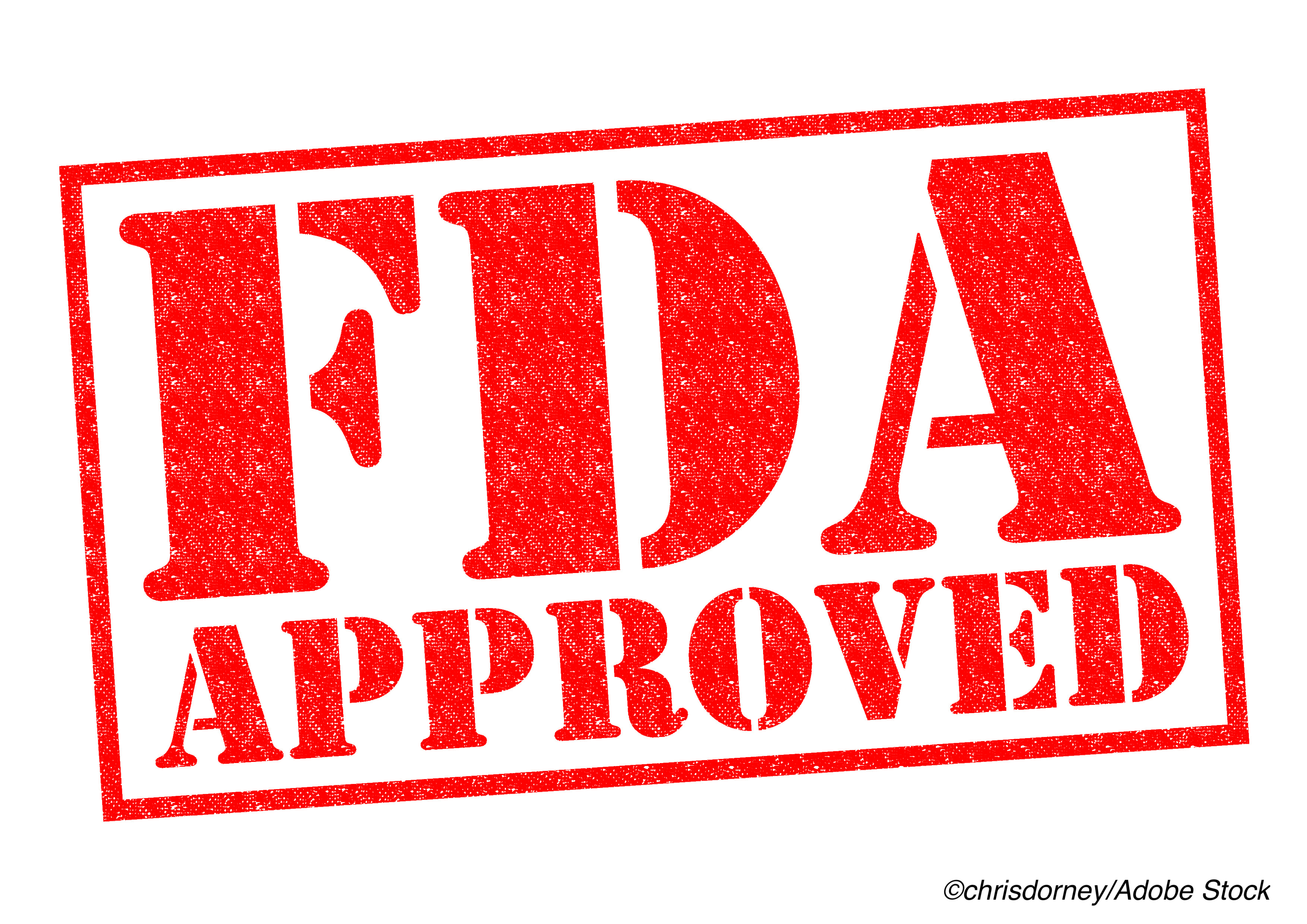 The FDA approved a pair of indications for pembrolizumab (Keytruda), in combination with chemotherapy, to treat patients with triple-negative breast cancer (TNBC).
The first allows the use of pembrolizumab as a neoadjuvant treatment for high-risk, early-stage TNBC, in combination with chemotherapy, followed by continued use as a single agent as an adjuvant treatment after surgery, the FDA explained. The second is a regular approval for the programmed death receptor-1 (PD-1)-blocking antibody plus chemotherapy for patients with locally recurrent, unresectable, or metastatic TNBC whose tumors express PD-L1, as determined by an FDA-approved test—this indication was initially given accelerated approval in November 2020.
"The efficacy of pembrolizumab in combination with neoadjuvant chemotherapy followed by surgery and continued adjuvant treatment with pembrolizumab as a single agent was investigated in KEYNOTE-522 (NCT03036488), a randomized, multicenter, double-blind, placebo-controlled trial conducted in 1174 patients with newly diagnosed previously untreated high-risk early-stage TNBC (tumor size >1 cm but ≤2 cm in diameter with nodal involvement or tumor size >2 cm in diameter regardless of nodal involvement)," the FDA wrote. "Patients were enrolled regardless of tumor PD-L1 expression."
This trial formed the basis of the neoadjuvant/adjuvant approval, as well as the confirmatory trial for the earlier accelerated approval.
In KEYNOTE-522, patients were randomized 2:1 to either pembrolizumab plus chemotherapy or placebo plus chemotherapy.
"The main efficacy outcome measures were pathological complete response (pCR) rate and event free survival (EFS)," the agency wrote. "The pCR rate was 63% (95% CI: 59.5, 66.4) for patients who received pembrolizumab in combination with chemotherapy compared with 56% (95% CI: 50.6, 60.6) for patients who received chemotherapy alone. The number of patients who experienced an EFS event was 123 (16%) and 93 (24%), respectively (HR 0.63; 95% CI: 0.48, 0.82; P=0.00031)."
The most common side effects reported in trials of pembrolizumab plus chemotherapy included asthenia, nausea, constipation, diarrhea, decreased appetite, rash, vomiting, cough, dyspnea, pyrexia, alopecia, peripheral neuropathy, mucosal inflammation, stomatitis, headache, weight loss, abdominal pain, arthralgia, myalgia, and insomnia.
Pembrolizumab is approved to be administered at a dose of 200 mg every three weeks or 400 mg every six weeks as a 30-minute intravenous infusion. For neoadjuvant treatment, pembrolizumab is administered along with chemotherapy for 24 weeks; after surgery, it is administered as a single agent for up to 27 weeks.
Pembrolizumab is manufactured by Merck.
John McKenna, Associate Editor, BreakingMED™
Cat ID: 22
Topic ID: 78,22,730,22,691,192,725,925