EUA based on results from four clinical trials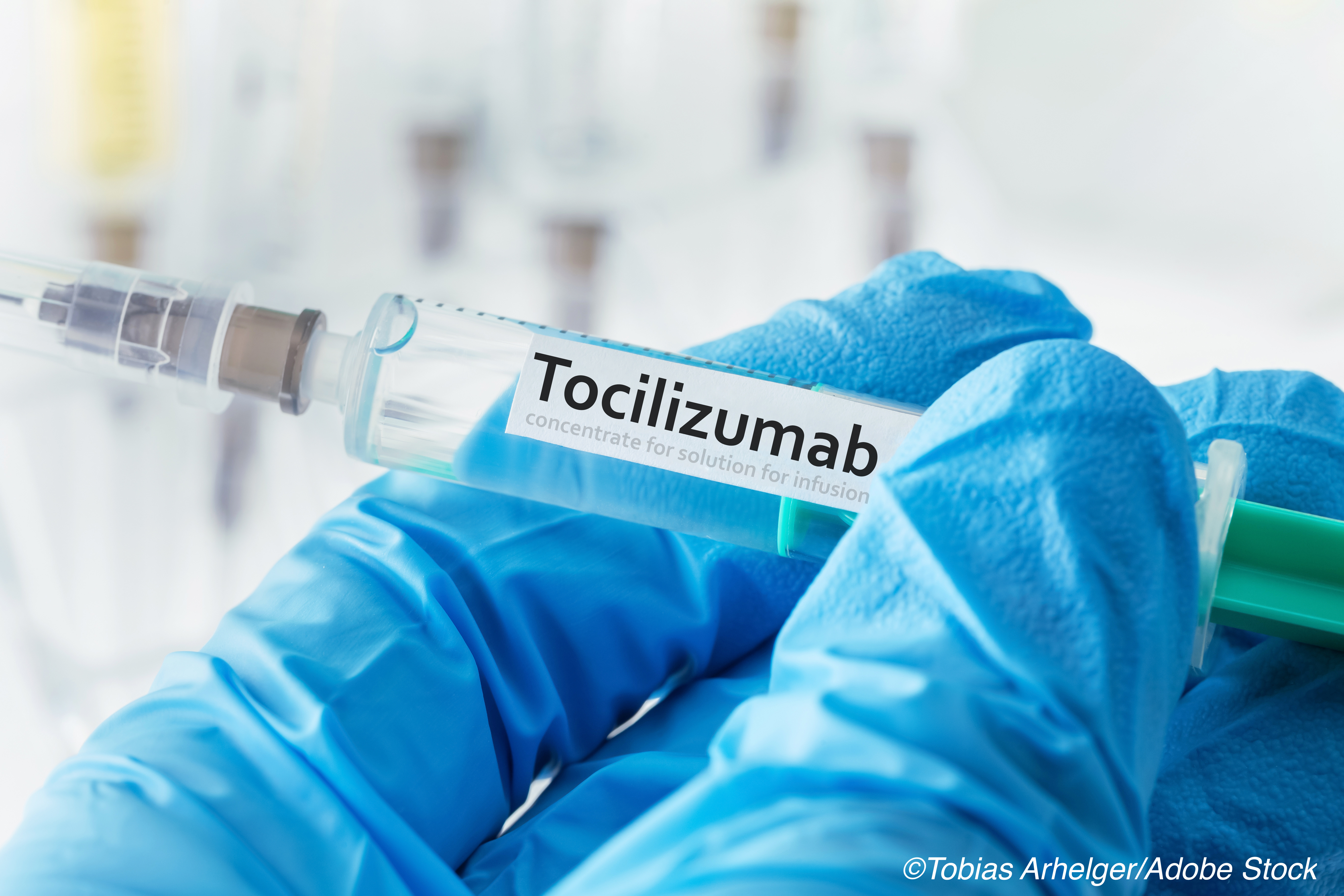 The FDA issued an emergency use authorization for the interleukin-6 (IL-6) inhibitor tocilizumab (Actemra) to treat patients ages 2 years and older who have been hospitalized with Covid-19, are receiving systemic corticosteroids, and need supplemental oxygen, non-invasive or invasive mechanical ventilation, or extracorporeal membrane oxygenation (ECMO).
According to the FDA, adding tocilizumab—a drug administered via intravenous infusion that was previously approved to treat rheumatoid arthritis, giant cell arteritis, polyarticular juvenile idiopathic arthritis, and other inflammatory diseases—to routine Covid-19 treatment among hospitalized patients reduced the risk of death within 28 days of follow-up, decreased time spent in the hospital, and reduced the risk for patients to be placed on ventilators. The EUA does not authorize tocilizumab for outpatient use.
This EUA was based on findings from four clinical trials: RECOVERY, EMPACTA, COVACTA, and REMDACTA, with the most important evidence stemming from the RECOVERY and EMPACTA trials:
The FDA noted that common side effects associated with tocilizumab include constipation, anxiety, diarrhea, insomnia, hypertension, and nausea. The drug also carries a Boxed warning for serious infections leading to hospitalization or death, including tuberculosis, bacterial, invasive fungal, viral, and other opportunistic infections—the agency warned that the drug should not be administered in hospitalized Covid patients if they have any other concurrent active infections, including localized infection.
Tocilizumab is manufactured by Genentech Inc.
John McKenna, Associate Editor, BreakingMED™
Cat ID: 725
Topic ID: 88,725,730,933,190,926,192,927,725,928,925,934