Delayed release capsules cut proteinuria in patients at risk for rapid disease progression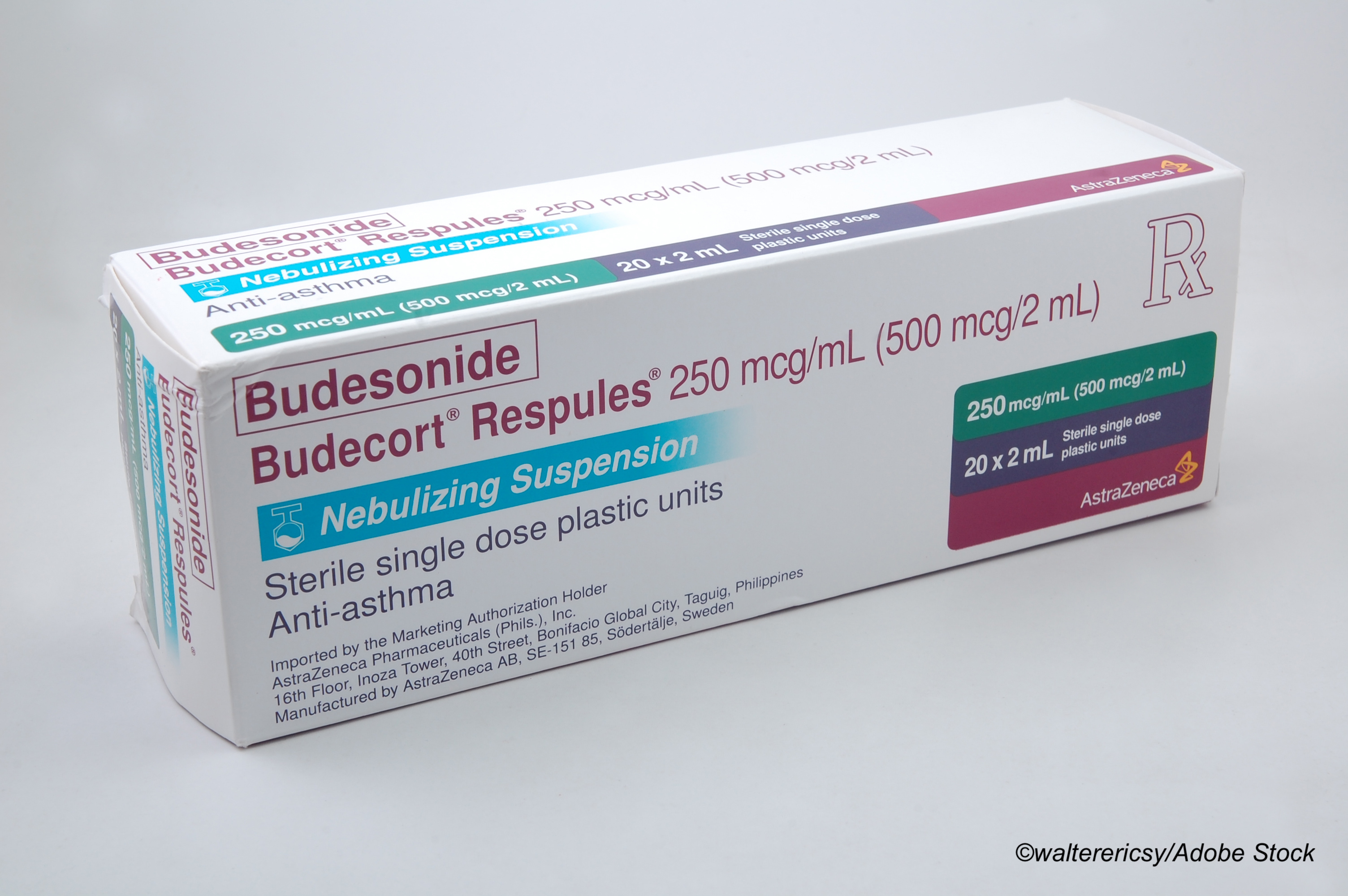 The FDA handed an accelerated approval to the corticosteroid budesonide (Tarpeyo) to help reduce proteinuria in adult patients with primary immunoglobulin A (IgA) nephropathy who are at risk for rapid disease progression.
IgA nephropathy, or Berger's disease, is "a rare kidney disease that occurs when IgA (a type of antibody) deposits build up in the kidneys, causing inflammation that damages kidney tissues," the FDA explained. "The deposits can cause the kidneys to leak blood and protein into the urine. IgA nephropathy complications can include high blood pressure and chronic kidney disease, which can sometimes progress to kidney failure."
This accelerated approval was based on findings from the APPLAUSE-IgAN study, which was conducted among a cohort of patients with IgA nephropathy, reduced kidney function, and proteinuria who were taking a stable dose of maximally tolerated renin-angiotensin system inhibitor therapy. Patients were randomized to receive either 16 mg of budesonide delayed release capsules or placebo once daily for nine months, followed by a two-week tapering period where they received either 8 mg of budesonide or placebo once a day.
"The primary endpoint was the percentage reduction in urine protein-to-creatinine ratio (UPCR) at nine months compared to the beginning of the study," the FDA wrote. "The UPCR is a method to estimate daily protein excretion in the urine, with a lower number indicating less protein. At nine months, research participants receiving [budesonide] had an average 34% reduction in UPCR, whereas participants receiving the placebo had an average 5% reduction in UPCR."
Despite this approval, the agency noted that the APPLAUSE-IgAN study did not establish whether or not budesonide slows kidney function decline in this patient population—a condition of the accelerated approval is that the drug's manufacturer conduct an ongoing study to confirm that the medication slows kidney function decline.
The FDA warned that, as a corticosteroid, budesonide can cause similar side effects to other drugs in this class, including hypercortisolism and adrenal suppression. What's more, budesonide is an immunosuppressant and should not be given to patients with tuberculosis, untreated infections, or ocular herpes simplex.
The most common side effects of budesonide in this patient population included hypertension, peripheral edema, muscle spasms, acne, dermatitis, increased weight, dyspnea, face edema, dyspepsia, fatigue, and hirsutism.
John McKenna, Associate Editor, BreakingMED™
Cat ID: 127
Topic ID: 81,127,730,127,192,725,925