Drug snags indication for PD-L1 positive stage II to IIIA disease after resection and chemo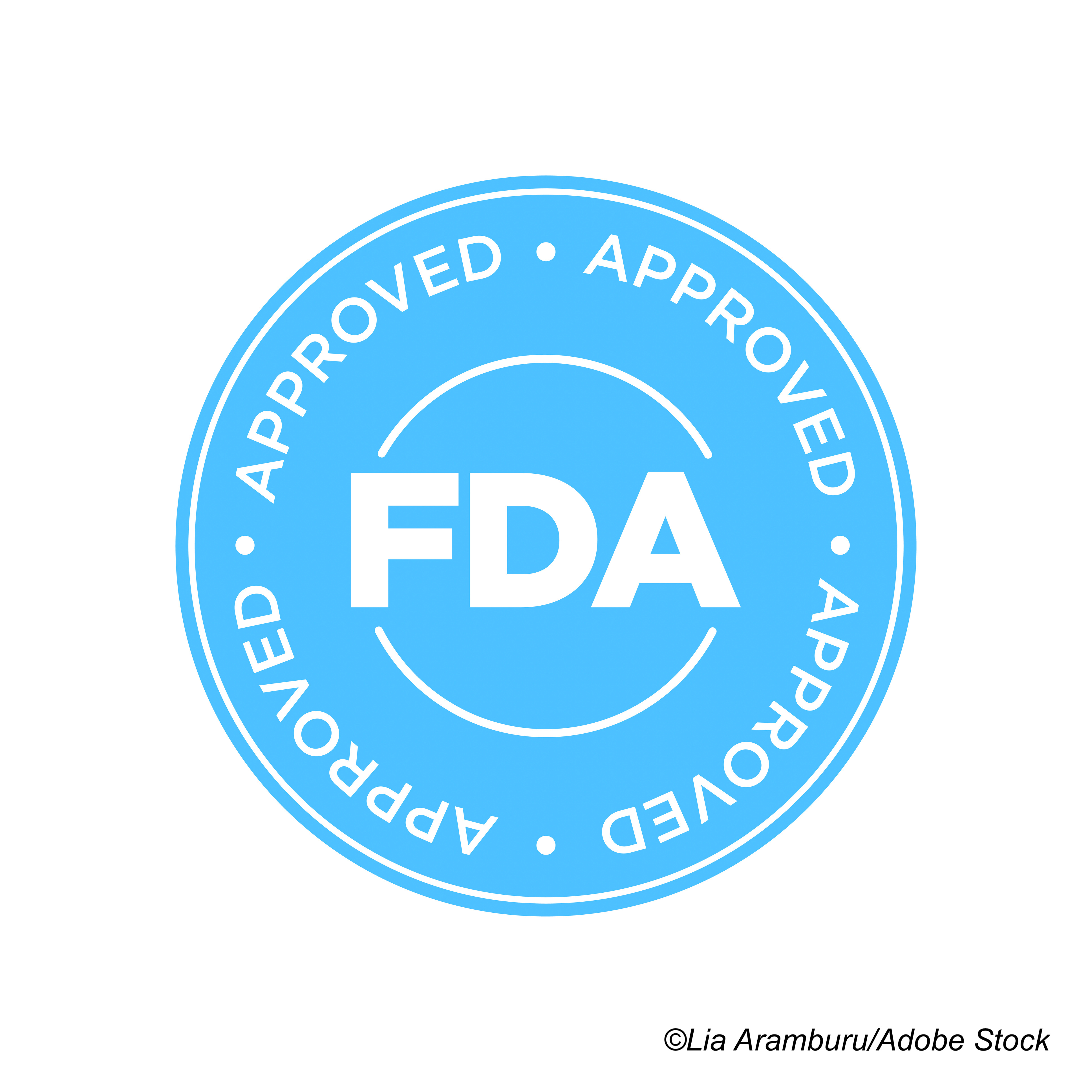 The FDA approved atezolizumab (Tecentriq) as an adjuvant treatment after resection and platinum-based chemotherapy in patients with stage II to IIIA non-small cell lung cancer (NSCLC) whose tumors express PD-L1.
Under this new indication, the PD-L1 inhibitor will be available for patients whose tumors have PD-L1 expression in at least 1% of tumor cells, as determined by the VENTANA PD-L1 (SP263) Assay, a companion diagnostic that was approved alongside atezolizumab. This is the latest of a number of cancer indications for atezolizumab—to date, the drug has garnered several additional indications for NSCLC, as well as small cell lung cancer, urothelial carcinoma, hepatocellular carcinoma, and melanoma.
This new indication was based on findings from the open-label, phase III IMpower010 trial, which tested the drug's safety and efficacy in 1,005 patients with stage IB through stage IIIA NSCLC who had complete tumor resection and cisplatin-based adjuvant chemotherapy. Participants were randomized 1:1 to either atezolizumab 1,200 mg every three weeks for 16 cycles or best supportive care (BSC).
The results of the IMpower010 trial were previously reported by BreakingMED.
"The major efficacy outcome measure was disease-free survival (DFS) as assessed by the investigator in the primary efficacy analysis population (n=476) of patients with stage II-IIIA NSCLC with PD-L1 expression on ≥1% of tumor cells (PD-L1 ≥1% TC)," the FDA explained. "Median DFS was not reached (95% CI: 36.1, NE) in patients on the atezolizumab arm compared with 35.3 months (95% CI: 29.0, NE) on the BSC arm (HR 0.66; 95% CI: 0.50, 0.88; P=0.004).
"In a pre-specified secondary subgroup analysis of patients with PD-L1 TC ≥ 50% stage II-IIIA NSCLC, the DFS HR was 0.43 (95% CI: 0.27, 0.68)," the agency continued. "In an exploratory subgroup analysis of patients with PD-L1 TC 1-49% stage II-IIIA NSCLC, the DFS HR was 0.87; (95% CI: 0.60, 1.26). "
The most common side effects in patients receiving atezolizumab for this indication, including laboratory abnormalities, were increased aspartate aminotransferase, blood creatinine, alanine aminotransferase, hyperkalemia, rash, cough, hypothyroidism, pyrexia, fatigue/asthenia, musculoskeletal pain, peripheral neuropathy, arthralgia, and pruritus.
Atezolizumab is manufactured by Genentech, Inc.
John McKenna, Associate Editor, BreakingMED™
Cat ID: 24
Topic ID: 78,24,730,24,192,725,65,925