Regeneron snags a win with monoclonal antibody combo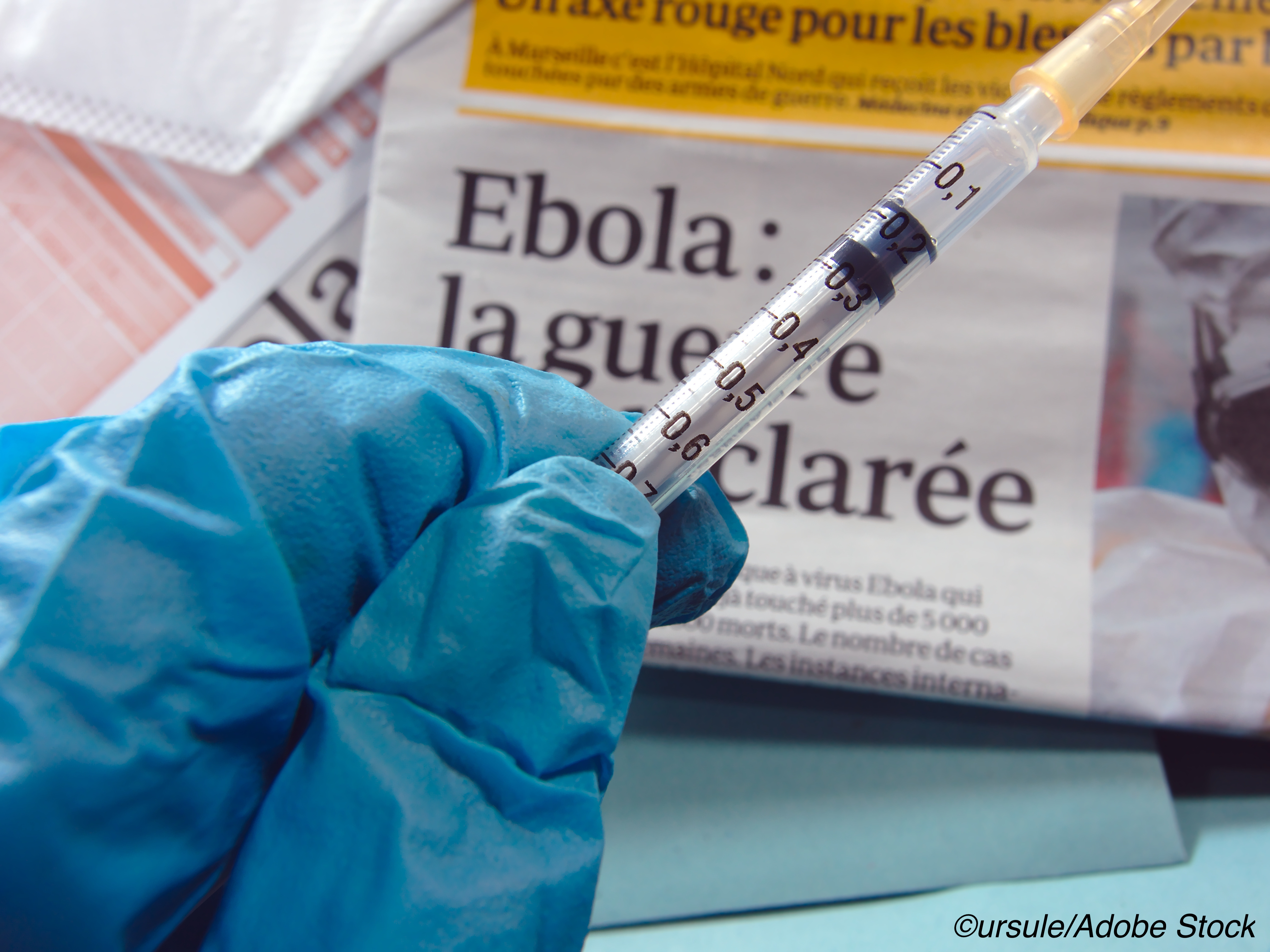 WASHINGTON — The FDA approved a triple combination of monoclonal antibodies, atoltivimab, maftivimab, and odesivimab-ebgn (Inmazeb), to treat adults and kids with Zaire ebolavirus (Ebola virus) infection, making the first approved treatment for the disease.
The agency approved the first Ebola virus vaccine, Ervebo, in December of 2019 based on a study conducted in Guinea during the 2014-2016 Ebola outbreak. With this latest approval, which the FDA granted Orphan Drug and Breakthrough Therapy designations, atoltivimab/maftivimab/odesivimab-egbn joins the vaccine in helping to stem the tide of this deadly disease.
This approval was based on data from the PALM trial, a trial involving 382 adult and pediatric patients with confirmed Ebola virus infection, and an "expanded access program conducted in the Democratic Republic of the Congo (DRC) during an Ebola virus outbreak in 2018-2019," the FDA explained. "The PALM trial was led by the U.S. National Institutes of Health and the DRC's Institut National de Recherche Biomédicale with contributions from several other international organizations and agencies."
"Today's approval highlights the importance of international collaboration in the fight against Ebola virus," said John Farley, MD, MPH, director of the Office of Infectious Diseases in the FDA's Center for Drug Evaluation and Research, in a statement. "The urgent need for advanced therapies to combat this infectious disease is clear, and today's action is a significant step forward in that effort."
The PALM trial was a multi-center, open-label, randomized controlled trial in which 154 patients received atoltivimab/maftivimab/odesivimab-egbn intravenously as a single infusion while 168 patients received an investigational control.
"The primary efficacy endpoint was 28-day mortality," the FDA wrote. "The primary analysis population was all patients who were randomized and concurrently eligible to receive either [atoltivimab/maftivimab/odesivimab-egbn] or the investigational control during the same time period of the trial. Of the 154 patients who received [atoltivimab/maftivimab/odesivimab-egbn], 33.8% died after 28 days, compared to 51% of the 153 patients who received a control. In the expanded access program, an additional 228 patients received [atoltivimab/maftivimab/odesivimab-egbn]."
The most common side effects of the combination treatment included fever, chills, tachycardia, tachypnea, and vomiting; however, the FDA noted, these are also common symptoms of Ebola virus infection. Patients receiving the treatment "should avoid the concurrent administration of a live vaccine due to the treatment's potential to inhibit replication of a live vaccine virus indicated for prevention of Ebola virus infection and possibly reduce the vaccine's efficacy," the agency added. It also noted that hypersensitivity, including infusion-related events, may occur in patients taking atoltivimab/maftivimab/odesivimab-egbn, and treatment should be immediately discontinued if a hypersensitivity reaction occurs.
Atoltivimab/maftivimab/odesivimab-egbn is manufactured by Regeneron Pharmaceuticals.
John McKenna, Associate Editor, BreakingMED™
Cat ID: 190
Topic ID: 79,190,730,190,192,151,725,925