Pembro plus chemo bests placebo in KEYNOTE-590 trial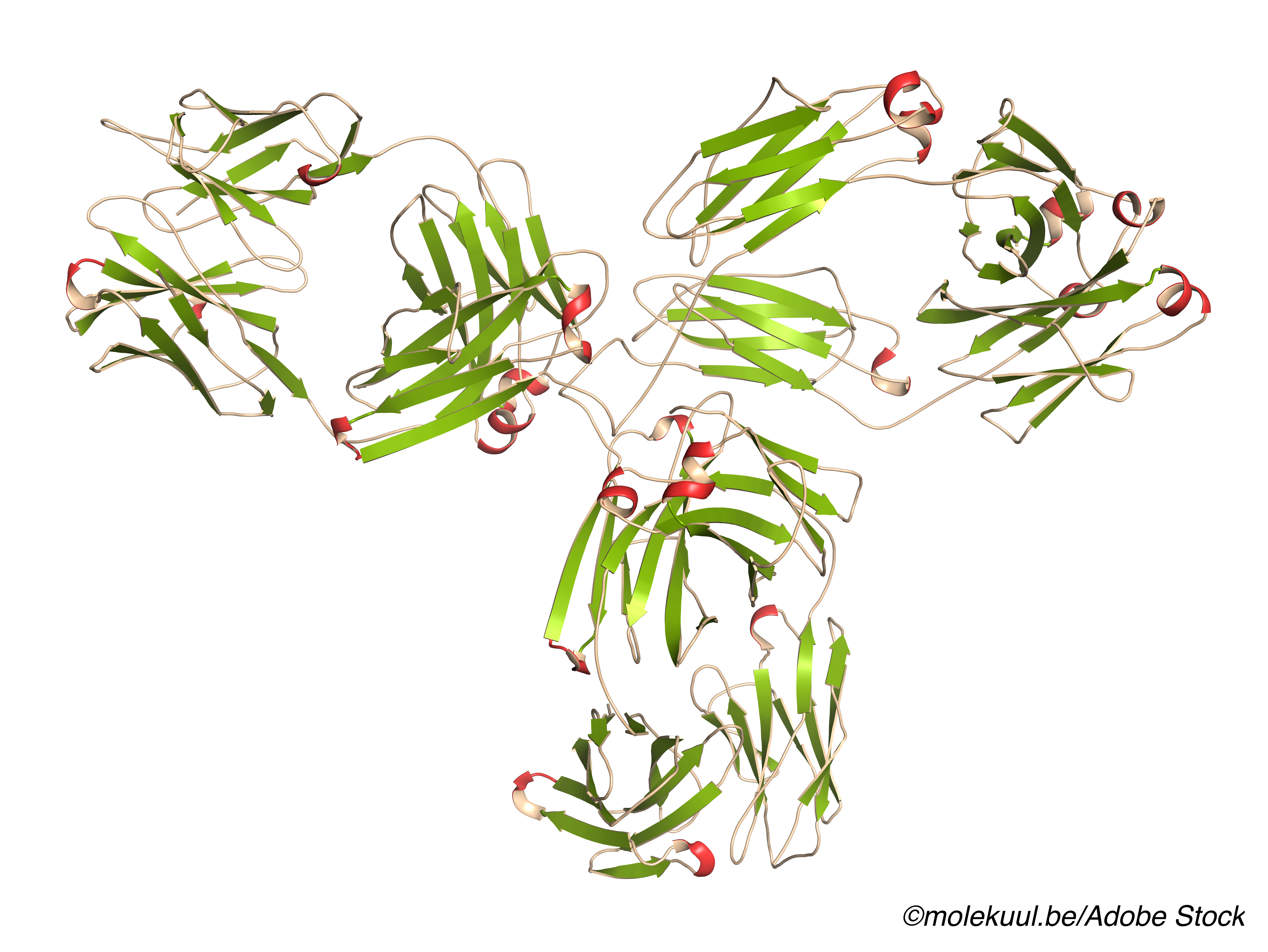 WASHINGTON — The FDA approved a new indication for pembrolizumab (Keytruda), in combination with platinum and fluoropyrimidine-based chemotherapy, to treat patients with locally advanced or metastatic esophageal or gastroesophageal junction (GEJ) carcinoma.
Pembrolizumab is a PD-L1 inhibitor that is currently approved for a host of different cancer types — this latest indication is based on results from the multicenter, randomized, placebo-controlled KEYNOTE-590 trial, the results of which were presented last year at the 2020 virtual meeting of the European Society of Medical Oncology. The FDA collaborated with the Australian Therapeutic Goods Administration, Health Canada, and Switzerland's Swissmedic through Project Orbis on this review — the drug received Real-Time Oncology Review, the Assessment Aid, and priority review, the agency added.
The KEYNOTE-590 trial recruited 749 patients with metastatic or locally advanced esophageal or GEJ carcinoma who were not candidates for surgical resection or definitive chemoradiation. "PD-L1 status was centrally determined in tumor specimens in all patients using the PD-L1 IHC 22C3 pharmDx kit. Patients were randomized (1:1) to pembrolizumab in combination with cisplatin and fluorouracil or placebo with cisplatin and fluorouracil, until unacceptable toxicity or disease progression," the FDA explained.
The study's main efficacy outcomes were overall and progression-free survival, the latter of which was assessed according to RECIST 1.1.
"The trial demonstrated a statistically significant improvement in OS and PFS for patients randomized to pembrolizumab with chemotherapy," the agency wrote. "Median OS was 12.4 months (95% CI: 10.5, 14.0) for the pembrolizumab arm versus 9.8 months (95% CI: 8.8, 10.8) for the chemotherapy arm (HR 0.73; 95% CI: 0.62, 0.86; P<0.0001). Median PFS was 6.3 (95% CI: 6.2, 6.9) and 5.8 months (95% CI: 5.0, 6.0), respectively (HR 0.65; 95% CI: 0.55, 0.76; P<0.0001)."
The most common adverse reactions associated with pembrolizumab in the KEYNOTE-590 trial (≥20% of patients) included nausea, constipation, diarrhea, vomiting, stomatitis, fatigue/asthenia, decreased appetite, and weight loss.
Pembrolizumab is manufactured by Merck Sharp & Dohme Corp.
John McKenna, Associate Editor, BreakingMED™
Cat ID: 120
Topic ID: 78,120,730,120,935,192,725,925