Beta blocker dose may signal HF disease severity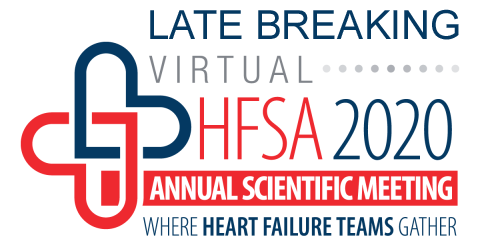 A post hoc analysis of data from the VICTORIA trial of vericiguat in patients with new onset worsening heart failure suggests that vericiguat's benefit may be greater in patients taking high versus low dose beta blockers.
The finding, from an analysis by Justin Ezekowitz, MD, co-director of the Canadian VIGOUR Centre at the University of Alberta, and colleagues, was reported during a late-breaking clinical trials session at the 2020 Heart Failure Society of America virtual meeting.
VICTORIA was a trial of more than 5,000 patients with worsening HFrEF — defined as a recent heart failure hospitalization — or who required outpatient use of IV diuretics and had an elevated NT-proBNP. The majority were NYHA class III.
Over a median of 10.8 months, 35.5% of patients in the vericiguat group were hospitalized or died versus 38.5% of patients in the placebo group (P =0.02). All patients received optimal background therapy (ACEi/ARB, beta blocker, or MRA). "The composite of death from any cause or hospitalization for heart failure occurred in 957 patients (37.9%) in the vericiguat group and in 1,032 patients (40.9%) in the placebo group (hazard ratio, 0.90; 95% CI, 0.83-0.98; P = 0.02)," the investigators wrote in The New England Journal of Medicine. The number-needed-to-treat to prevent one endpoint event was 24.
In July, the FDA granted vericiguat priority review and set Jan. 20, 2021 for action under the Prescription Drug User Fee Act.
The pre-specified post-hoc analysis reported at HFSA sought to determine if the efficacy of vericiguat was affected by adherence to background guideline-directed medical therapy (GDMT)—basically drugs in 5 classes: ACEi, ARBs, ARNI, beta-blockers, and MRAs. SGLT2 inhibitors, which have of late been added to the armamentarium, were not considered GDMT at the time the trial was conceived.
"We defined adherence as: (1) basic adherence (yes/no); (2) indication-corrected adherence (basic adherence after accounting for indications, contraindications, and tolerance); and (3) dose-corrected adherence (indication-corrected adherence + ≥50% of dose target)," Ezekowtiz said.
Of note, the researchers had "relevant data available" for 5,040 patients, so findings were missing for only 10 patients — a feat that discussant James L. Januzzi, Jr., MD, of Harvard, called out as "remarkable."
Among the findings:
Basic adherence: 87.4% for RAS inhibition (73.4% for ACEi or ARB, 14.5% for ARNI), 95.6% using indication-corrected adherence and 40.9% dose-corrected adherence.
Basic adherence: 93.1% for beta-blockers, 96.2% indication-corrected adherence and 45.1% dose-corrected adherence.
Basic adherence: 70.3% for MRAs, 90% indication-corrected adherence and 82.6% dose-corrected adherence.
Looking at triple therapy, meaning ACEi, ARB, or ARNI plus beta-blocker and MRA, the basic adherence was "59.7%, and 86% for indication-corrected adherence, while dose-corrected adherence was 80.3%," Ezekowitz said.
The treatment effect of vericiguat was "consistent across GDMT with no treatment heterogeneity, with or without adjustment for variables. However, vericiguat appeared to be associated with a greater reduction in the primary outcome in those meeting ≥50% dose target for BB (HR 0.72, 95% CI 0.61-0.84) than those who did not (HR 1.01, 95% CI 0.88-1.15; P-interaction 0.001)," he noted.
In his discussant presentation, Januzzi homed in on the possible interaction between vericiguat and beta blockers. He acknowledged that the finding could be due to play-of-chance, but also suggested another explanation: "It is possible the finding reflects the vulnerability of patients who cannot receive higher dose beta-blocker therapy, patients with more advanced heart failure," he said.
He noted that in the VICTORIA trial, patients in the highest quartile of NT-proBNP (>5314.0 pg/ml) had a 15% increase in risk of a primary outcome event. In the NEJM article, Armstrong et al wrote, "[W]hether the patients with very elevated NT-proBNP levels are a subgroup with heart failure that is too advanced for a favorable effect of vericiguat rather than the play of chance is uncertain."
Januzzi also noted that VICTORIA shared some common problems observed in other heart failure trials, as well as daily practice treating heart failure. "The rates of dose-corrected adherence were relatively low, and overall there was a low penetrance of sacubitril/valsartan use," he said.
He applauded the efforts of the VICTORIA researchers to track background GDMT because "it is essential to evaluating the efficacy of new medications," and he urged that researchers use a standard definition of GDMT in order to promote a better understanding of comparisons across trials. "It is time to close the gaps in real world GDMT," he concluded.
Note that this activity discusses findings from a trial of a drug that is not yet FDA-approved for clinical use.
In this pre-specified post-hoc analysis, the treatment effect of vericiguat was consistent across all GDMT background therapies, with the exception of beta-blockers, in which the benefit was greater among patients receiving higher doses.
Peggy Peck, Editor-in-Chief, BreakingMED™
Ezekowitz disclosed grants or research support from Bayer, Merck, Servier, Amgen, Novartis, Cytokinetics, American Regent, Applied Therapeutics, Sanofi and consultant agreements with Bayer, Merck, Servier, Amgen, Sanofi, Novartis, Cytokinetics, American Regent, Applied Therapeutics.
Januzzi disclosed grant support from Novartis Pharmaceuticals, Applied Therapeutics, and Innolife; consulting fees form Abbott Diagnostics, Janssen, Novartis, Quidel, and Roche. He served on data safety monitoring boards for Abbott, AbbVie, Amgen, CVRx, Janssen, MyoKardia, and Takeda. He is also a Trustee of the American College of Cardiology.
Cat ID: 3
Topic ID: 74,3,3,707,192,925,706