Modeling study: Multiple interventions needed to reduce overdose deaths by 40%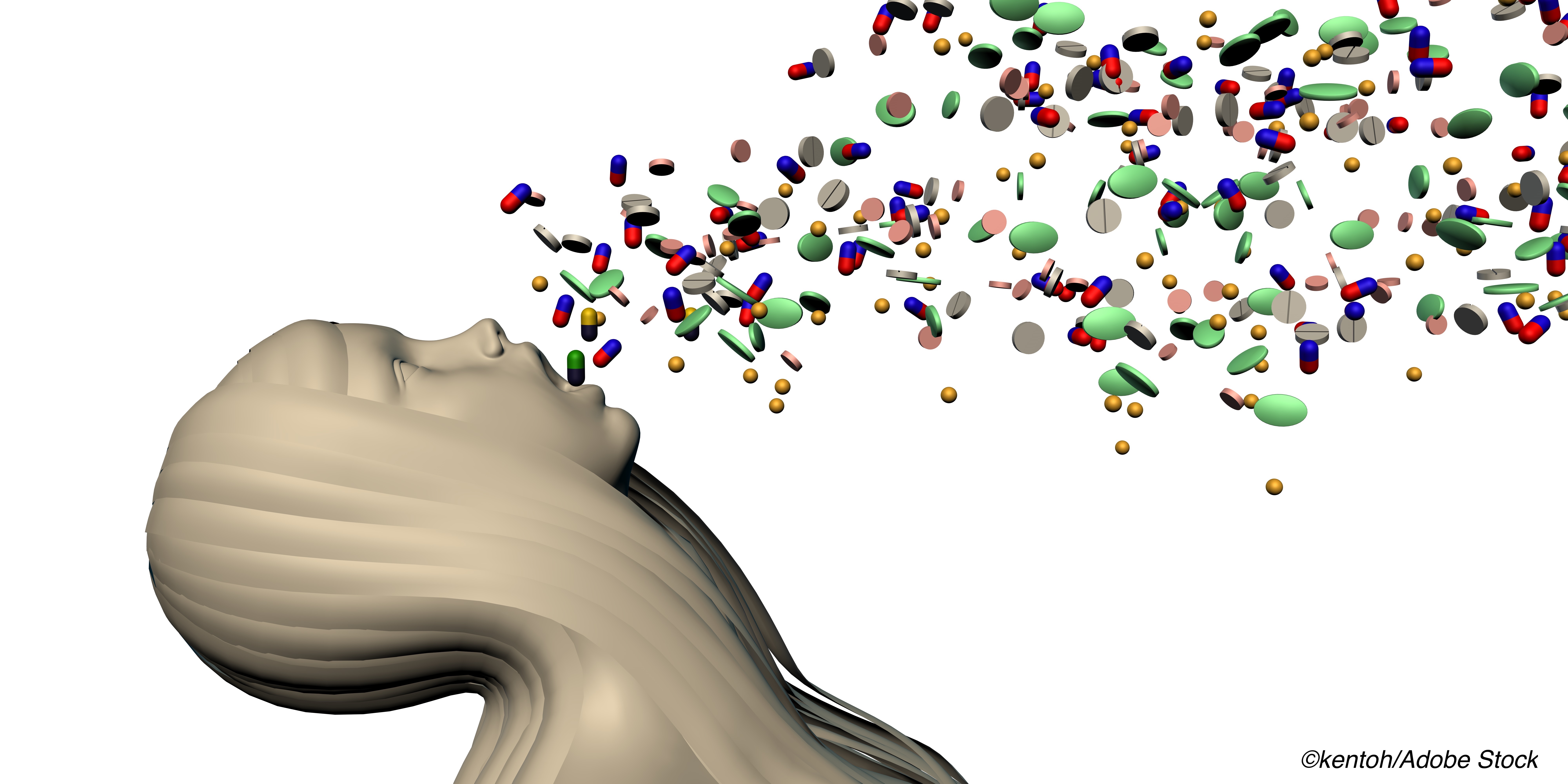 A three-pronged approach can reduce opioid overdose deaths by 40%, in line with a U.S. Department of Health and Human Services (HHS) goal, a modeling study showed.
"These findings suggest that reducing opioid overdose may require simultaneous scale-up of medications for opioid use disorder (MOUD), improvement in retention with MOUD, and increased naloxone distribution," wrote Benjamin Linas, MD, MPH, of Boston University, and co-authors in JAMA Network Open.
HHS has defined a goal to reduce overdose mortality by 40% by 2022 using a combination of three evidence-based interventions: starting more people on MOUD, increasing six-month MOUD retention, and increasing naloxone distribution. Linas and colleagues forecast effects of the interventions on opioid overdose deaths over a two-year period in simulated populations, using data from the state of Massachusetts.
No one intervention alone was associated with a 40% reduction in overdose mortality in the simulated communities. One pathway to reaching 40% reduction using the three interventions was:
10% to 15% of the estimated OUD population not already receiving treatment initiate MOUD every month.
45% to 60% retention for at least six months.
Increased naloxone distribution.
"Our findings bring several important messages to light," Linas and colleagues wrote. "First, there was no feasible single intervention associated with a 40% reduction in overdose in any community. Preventing overdose deaths required treating people with OUD with medications, such that they use opioids less often and are at lower risk of overdose death, in addition to overdose education and naloxone distribution."
Opioid agonist medications like methadone and buprenorphine are controversial and carry stigma in some places, the researchers noted. "In such settings, expanding naloxone distribution can be an appealing response because it can save lives without requiring decisions about treatment capacity that address stigma associated with MOUD," they wrote. "However, our results demonstrate that focusing solely on naloxone rescue may not achieve overdose prevention goals."
While other pathways using the same three interventions are possible, "decreases in one metric, such as lower MOUD initiation rates, would require compensatory increases in others," wrote Nora Volkow, MD, and Carlos Blanco, MD, PhD, both of the NIH's National Institute on Drug Abuse, in an accompanying editorial. "From the public health point of view, comparing these pathways allows communities to optimally allocate their resources to reach the goal."
As an example of how goals might be adjusted for different communities, Volkow and Blanco noted that "rural communities would need to initiate MOUD and retain in treatment a greater proportion of individuals with OUD and expand naloxone distribution to a greater extent than urban communities."
The CDC estimated over 81,000 overdose deaths between May 2019 and May 2020, with overdose death rates increasing since onset of the Covid-19 pandemic.
The NIH's Healing Addiction Long-Term initiative includes the Healing Communities Study (HCS), which began in 2019, to explore whether evidence-based prevention and treatment interventions can reduce overdose mortality by 40% by 2022. The study includes 67 urban and rural communities in Kentucky, Massachusetts, New York, and Ohio.
But dimensions of the opioid crisis have changed since then, including rising use of high-potency, fast-acting fentanyl, which make overdoses more difficult to reverse with naloxone. "There is limited experience of MOUD treatment in individuals addicted to fentanyl, who may be harder to initiate with buprenorphine," Volkow and Blanco observed.
"Meanwhile, reallocation of public and private resources to combat Covid-19 has eroded the ability of health care systems and public health departments to focus on the opioid crisis, and the community resources available to support individuals with OUD have become scarcer," they noted. "On the other hand, the temporary changes in regulations to facilitate access to methadone and buprenorphine and easier access to telehealth has made these treatments more accessible to individuals with OUD, including those in hard-to-reach rural communities."
In their modeling study, Linas and colleagues used the Researching Effective Strategies to Prevent Opioid Death (RESPOND) model, a dynamic population state-transition model of OUD and OUD treatment, to simulate the population with OUD living in Massachusetts from 2015 to 2022.
Baseline values for the simulation of the population with OUD included 58.4% men, 15.5% using MOUD, and 25% with injection drug use. Annual new average number of OUD patients ranged from 8,164 to 44,564 in various simulations.
"A key component for success is addressing the barriers to implementation, which may include lack of trained personnel or financial resources, insufficient reimbursement, lack of champions, and opposition to the use of MOUD based on nonscientific preconceptions," the editorialists observed. "Furthermore, because individuals with OUD are at greater risk for contracting Covid and for more severe outcomes, their engagement in MOUD treatment will help mitigate the adverse effects of the pandemic."
Limitations of the model included treatment of the opioid epidemic as a stable phenomenon despite changes in opioid use patterns and superimposed Covid-19 constraints on resources and influence on behaviors. In addition, the analysis was for Massachusetts data, which may limit generalizability to other regions.
Multiple evidence-based community interventions can reduce opioid overdose deaths by 40%, in line with a U.S. Department of Health and Human Services goal, a modeling study showed.

No single intervention was associated with a 40% reduction in overdose mortality in the simulated communities.
Paul Smyth, MD, Contributing Writer, BreakingMED™
This work was supported by grants from the National Institute on Drug Abuse.
Linas reported no disclosures.
Volkow and Blanco reported no disclosures.
Cat ID: 151
Topic ID: 88,151,585,730,192,144,151,925