FDA decisions on tap for allergy, oncology, ophthalmology drug; SAGES virtual meeting 8/11-8/13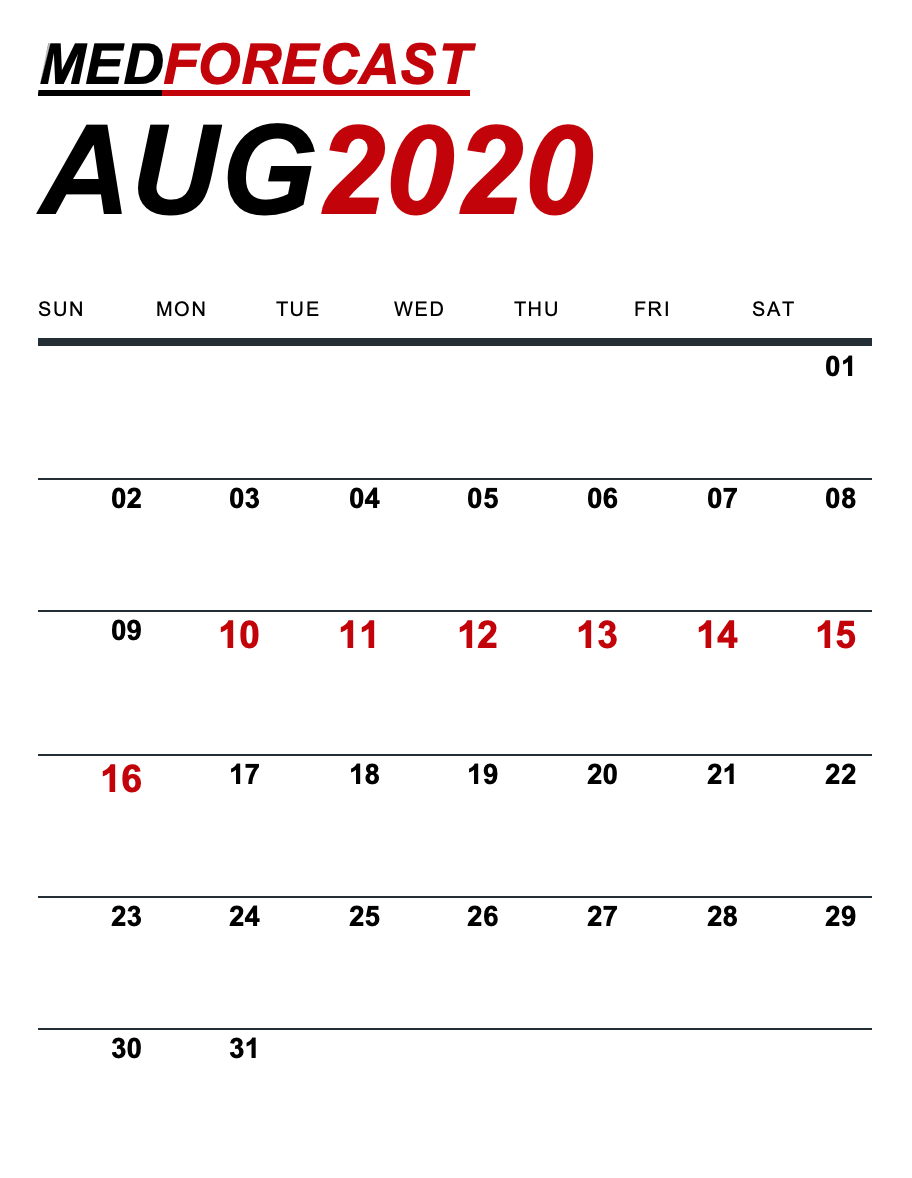 Lynne Peterson is the Senior Writer for Trends-in-Medicine.
Here is the medical news to watch for August 10-16, 2020.
Allergy: The FDA is expected to make a decision by about August 11 on expanded approval of omalizumab (Roche's Xolair), an anti-IgE antibody, to include treatment of chronic rhinosinusitis with nasal polyps (CRSwNP).
Oncology
On August 13, the FDA's Oncologic Drugs Advisory Committee (ODAC) will conduct a virtual review of the biologics license application for Mesoblast's Ryoncil (remestemcel-L), an ex-vivo culture-expanded adult human mesenchymal stromal cells suspension for intravenous infusion, to treat steroid-refractory acute graft-versus-host disease in pediatric patients. The PDUFA date is September 30, 2020.
The FDA is expected to make a decision by August 10 on a drug for preventing ototoxicity from cisplatin chemotherapy (Fennec Pharmaceuticals' Pedmark, sodium thiosulfate), a cisplatin neutralizing agent.
Ophthalmology: The FDA is expected to make a decision (for the second time) by August 10 on a preservative-free eye drop for treating ocular itching associated with allergic conjunctivitis (Bausch Health/Eton Pharmaceuticals' EM-100). The FDA rejected EM-100 last summer, issuing a complete response letter.
Regulatory
On August 11 the FDA is holding a virtual public meeting in the morning on an independent third-party assessment of its handling of investigational new drug (IND) applications.
On August 13 the FDA is holding a virtual day-long public workshop on its premarket review of spinal devices.
On August 13 the FDA is also hosting a one-hour virtual seminar aimed at presenting the Nanotechnology Task Force report on the progress FDA has made in nanotechnology since 2007. It will include the basics of nanotechnology, highlight the facilities, regulatory science research, guidance documents, standards, domestic and international collaborations, and emerging challenges in regulatory science.
Surgery
The Society of American Gastrointestinal and Endoscopic Surgeons (SAGES) virtual meeting will take place August 11-13. There will be live sessions each evening and on-demand lectures available all day on a long-list of topics, from bariatric surgery to hernia surgery, emerging technology, and more.
The Amputation Prevention Symposium, a virtual conference on treating and preventing critical limb ischemia, will take place August 13-15.
Lynne Peterson, Contributing Writer, Senior Writer for Trends-in-Medicine
Cat ID: 725
Topic ID: 88,725,730,935,99,192,725,240,159