Coronavirus vaccine committee review tops news for coming week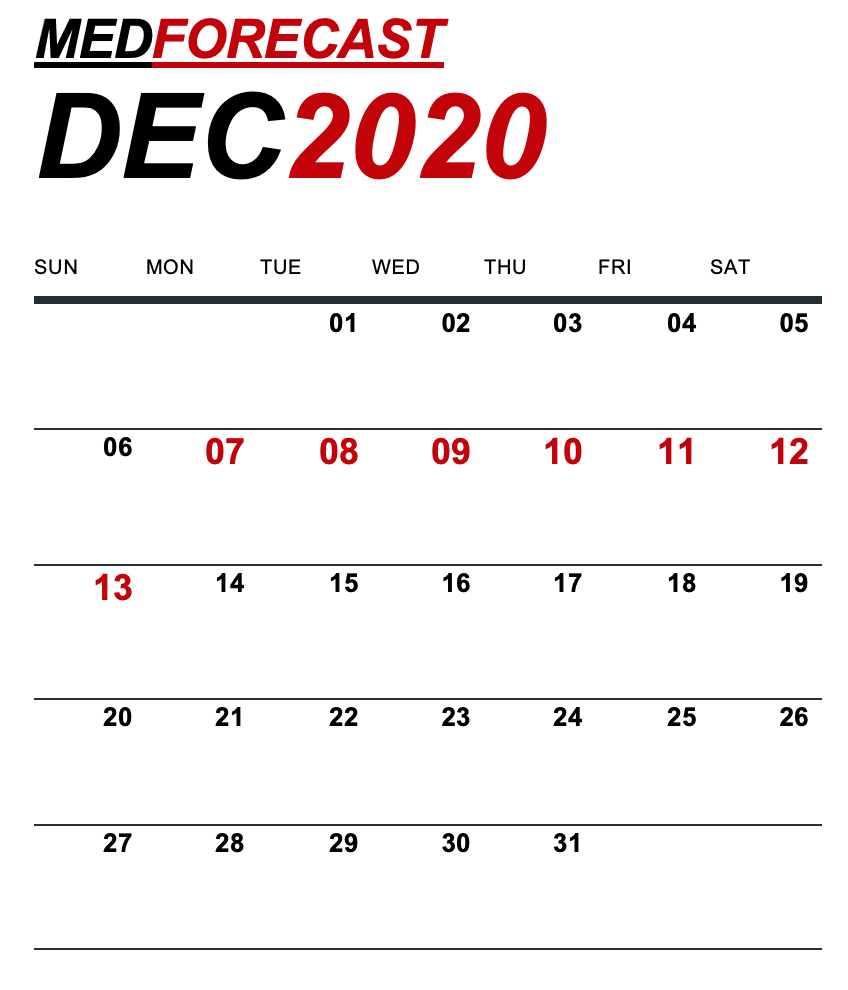 Lynne Peterson is the Senior Writer for Trends-in-Medicine.
Here is the medical news to watch for December 7-13, 2020. It's a busy week, so you probably won't get much Christmas shopping done.
Covid-19
Neurology: The virtual American Epilepsy Society (AES) meeting is continuing through December 8. There will be clinically-oriented presentations, reviews of common issues in epilepsy, the latest science, and special interest sessions.
Oncology
Opioids: The FDA is hosting a virtual public workshop on December 11 to evaluate the risk evaluation and mitigation strategy (REMS) for opioids, looking at prescribing behaviors and patient outcomes. The meeting has three objectives: discussing specific, measurable outcomes which might demonstrate that the REMS is effective in educating healthcare providers, discussing the feasibility of a study to evaluate REMS-compliant continuing education, and discuss alternatives to a study.
Regulatory
Lynne Peterson, Contributing Writer, Senior Writer for Trends-in-Medicine
Cat ID: 31
Topic ID: 79,31,393,730,238,332,697,31,926,842,192,927,725,928,925,934,237,331,696,841