WHO to review AZ Covid Vax; plus virtual conference palooza—Cardiology, Hematology, Oncology, and more!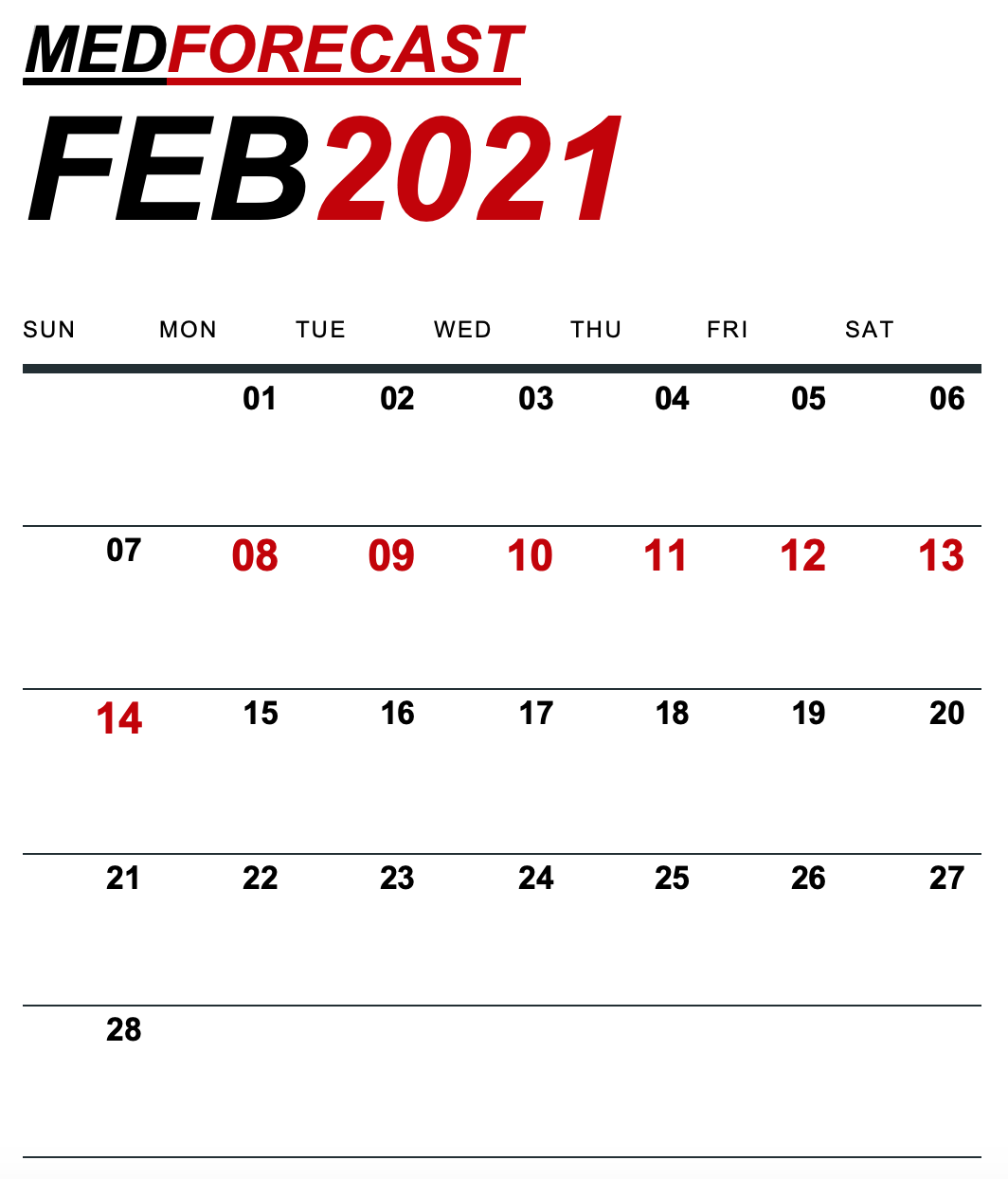 Lynne Peterson is the Senior Writer for Trends-in-Medicine.
Here is the medical news to watch for Feb. 18-14, 2021. There are seven medical conferences this week plus a lot of other non-Covid-19 news, so it will be a busy period.
Cardiology
Covid-19: The World Health Organization's Strategic Advisory Group of Experts on Immunization (SAGE) is tentatively scheduled to review AstraZeneca's AZD-1222 vaccine on February 8.
Hematology: The American Society for Transplantation and Cellular Therapy (ASTCT) and the Center for International Blood and Marrow Transplant Research (CIBMTR)'s 2021 Transplantation and Related Cellular Therapies (TCT) Meetings Digital Experience will be held virtually February 8-12. Stay on top of the latest scientific updates, innovative ideas, and timely issues in cellular therapy at this meeting. Among the data to watch are:
Oncology
Ophthalmology: The Bascom Palmer: Angiogenesis, Exudation, and Degeneration conference will take place virtually February 12-13. Among the data to watch are: the 52-week results of a phase Ib trial of an anti-VEBG (Kodiak Sciences' KSI-301) in diabetic macular edema, age-related macular degeneration, and retinal vein occlusion.
Rare diseases: The virtual WorldSymposium on Lysosomal Diseases will take place February 8-12. This interdisciplinary forum will explore basic science, translational research, and clinical trials for lysosomal diseases. There will be data to watch in:
Regulatory
Lynne Peterson, Contributing Writer, Senior Writer for Trends-in-Medicine
Cat ID: 914
Topic ID: 74,914,730,914,118,935,192,150,725,925,240