Ex vivo genome editing webcast, upcoming FDA decisions, virtual medical conferences and more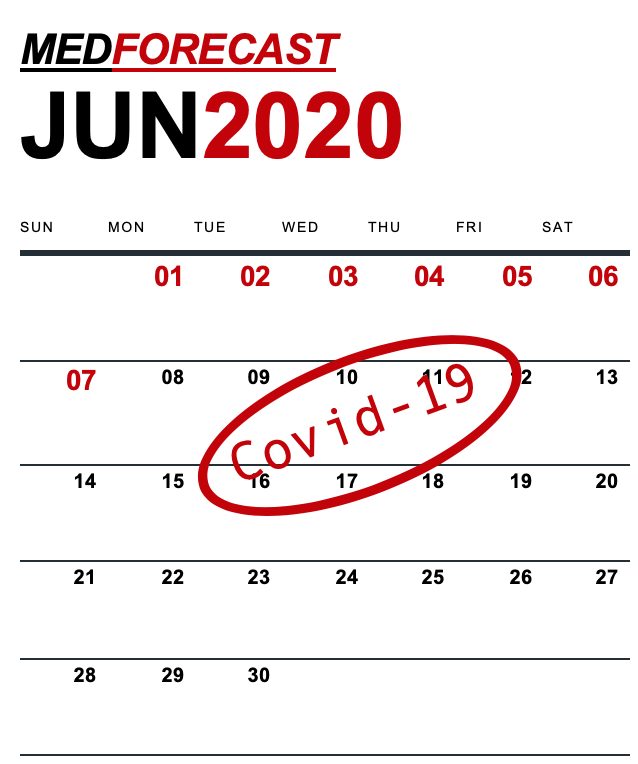 Lynne Peterson is the Senior Writer for Trends-in-Medicine.
Here is the medical news to watch for June 1-7, 2020. Be careful and be safe. Don't take chances.
Cell therapies: The FDA is hosting a 1-hour webcast on ex vivo genome editing in cell therapies on June 2. The lecture will discuss generating data to assess best methods for identifying and assessing potential off-target effects.
Covid-19: The FDA's Center for Devices and Radiological Health (CDRH) is hosting a virtual town hall on June 3 on new guidance that went into immediate effect on development and validation of coronavirus diagnostic tests.
Dermatology: The FDA is expected to make a decision by June 2 on a minocycline foam (Menlo Therapeutics/Foamix Pharmaceuticals' FMX-103) to treat moderate-to-severe papulopustular rosacea.
Gynecology: The FDA is expected to make a decision by about June 4 on expanded use of a gonadotropin-releasing hormone antagonist to include management of heavy menstrual bleeding associated with uterine fibroids (AbbVie and Neurocrine Biosciences' Orilissa, elagolix).
Infectious diseases: The FDA is expected to make a decision by June 4 on expanding approval of an antibiotic – Merck MSD's Recarbrio (imipenem + cilastatin + relebactam) – to include treating hospital-acquired Gram-negative bacterial pneumonia and ventilator-associated bacterial pneumonia (HABP/VABP).
Regulatory: The FDA is holding a virtual conference on June 4 and 5 on Pan American stakeholder experiences with the International Council for Harmonisation (ICH) Good Clinical Practice guidelines (ICH E6).
Upcoming Virtual Medical Conferences:
Lynne Peterson, Contributing Writer, Senior Writer for Trends-in-Medicine
Cat ID: 151
Topic ID: 88,151,105,124,190,133,151,725,527