Virtual meetings palooza—AAAAI, CRT, AGBT, CROI, ESMO, and more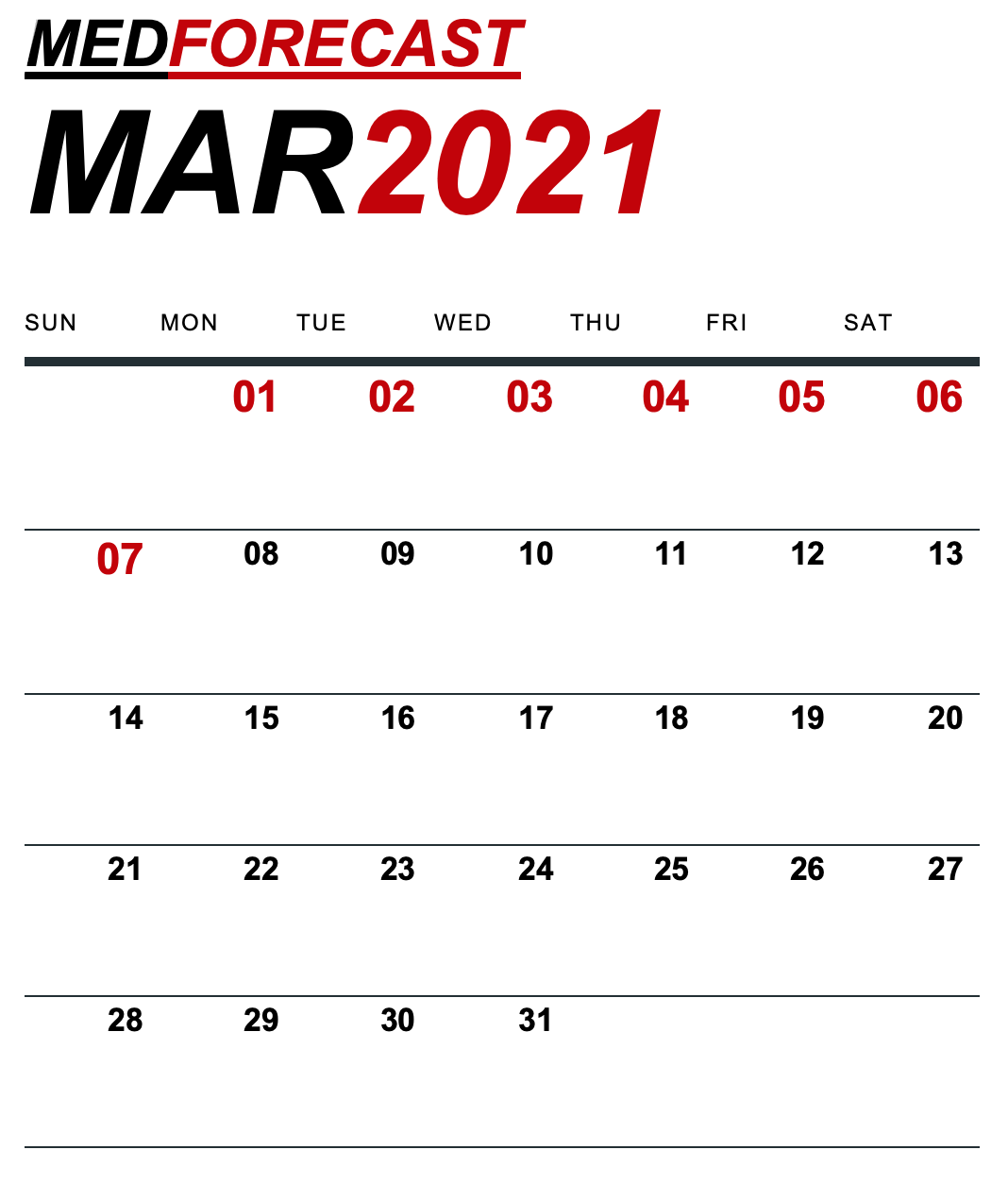 Lynne Peterson is the Senior Medical Writer for Trends-in-Medicine.
Here is the medical news to watch for March 1-7, 2021.
Allergy/Asthma — The American Academy of Allergy, Asthma, & Immunology (AAAAI) annual (virtual) meeting wraps up on March 1.
Cardiology — The Cardiovascular Research Technologies (CRT) virtual meeting started on Feb. 13 and is continuing every Friday and Saturday through April 24. The FDA Town Hall — always a good session — will be held Friday, March 5, and the discussion will center on mitral valves. On Saturday, March 6, the program will include late breaking clinical trials in structural heart as well as transcatheter aortic valve replacement (TAVR) and a live case from the University of Pennsylvania Medical Center.
Genomics — The Advances in Genome Biology and Technology (AGBT) will meet virtually March 1-3. This is the meeting on DNA sequencing technologies and novel sequencing applications. It also works to bridge the gap between genomic research and application.
Infectious diseases — The Conference on Retroviruses and Opportunistic Infections (CROI) will take place March 6-10, and it will be virtual again this year. It was one of the first medical conferences to go virtual last year, and it did a very good job, better than many meetings that came after it and could have learned from it. Look for the newest research in HIV and related infections – and research on SARS-CoV-2.
Neurology — The FDA is expected to make a decision by March 2 on a treatment for attention-deficit/hyperactivity disorder (ADHD) which purports to have earlier onset of action and longer duration of therapy — KemPharm's KP-415 (serdexmethylphenidate, SDX), a prodrug of d-methylphenidate (d-MPH), co-formulated with immediate-release d-MPH.
Oncology
The European Society for Medical Oncology (ESMO) International Congress on Targeted Anticancer Therapies (TAT) will take place virtually March 1-2. Look for the results of the:

Twice-daily cohort of a Phase II trial of Spectrum Pharmaceuticals' poziotinib, an oral, irreversible tyrosine kinase inhibitor targeting non-small cell lung cancer with EGFR exon 20 insertion mutations.
Phase I trial of Karyopharm Therapeutics and Antengene's Xpovio (selinexor), an oral SINE (selective inhibitor of nuclear export), in Asian patients with advanced solid tumors.
Data on ImmunGene's IGN-002, an anti-CD20/IFNα2b, for refractory non-Hodgkin's lymphoma.
The EORTC Lymphoma Group Spring Meeting will take place virtually on March 5, but it is only open to members and staff this year.
The FDA is expected to make a decision by March 5 on expanded approval for Yescarta (Gilead Sciences/Kite Pharma, axicabtagene ciloleucel, axi-cel) to include ≥3-line treatment of relapsed/refractory indolent non-Hodgkin's lymphoma.
Regulatory
The FDA is hosting a two-day webinar — a regulatory conference for industry — on March 3-4 on its efforts to ensure the quality of active pharmaceutical ingredient (API) manufacturing.
March 5 is FDA Rare Disease Day, and the Agency is hosting a virtual public meeting aimed at highlighting strategies to support rare disease product development. Various stakeholders will share their perspectives on, and experience in, rare disease product development. There will be examples of rare disease product development programs, studies illustrating the types of challenges faced and strategies for addressing them.
Lynne Peterson, Contributing Writer, Senior Writer for Trends-in-Medicine
Cat ID: 192
Topic ID: 86,192,730,914,118,935,190,101,130,192,725,925