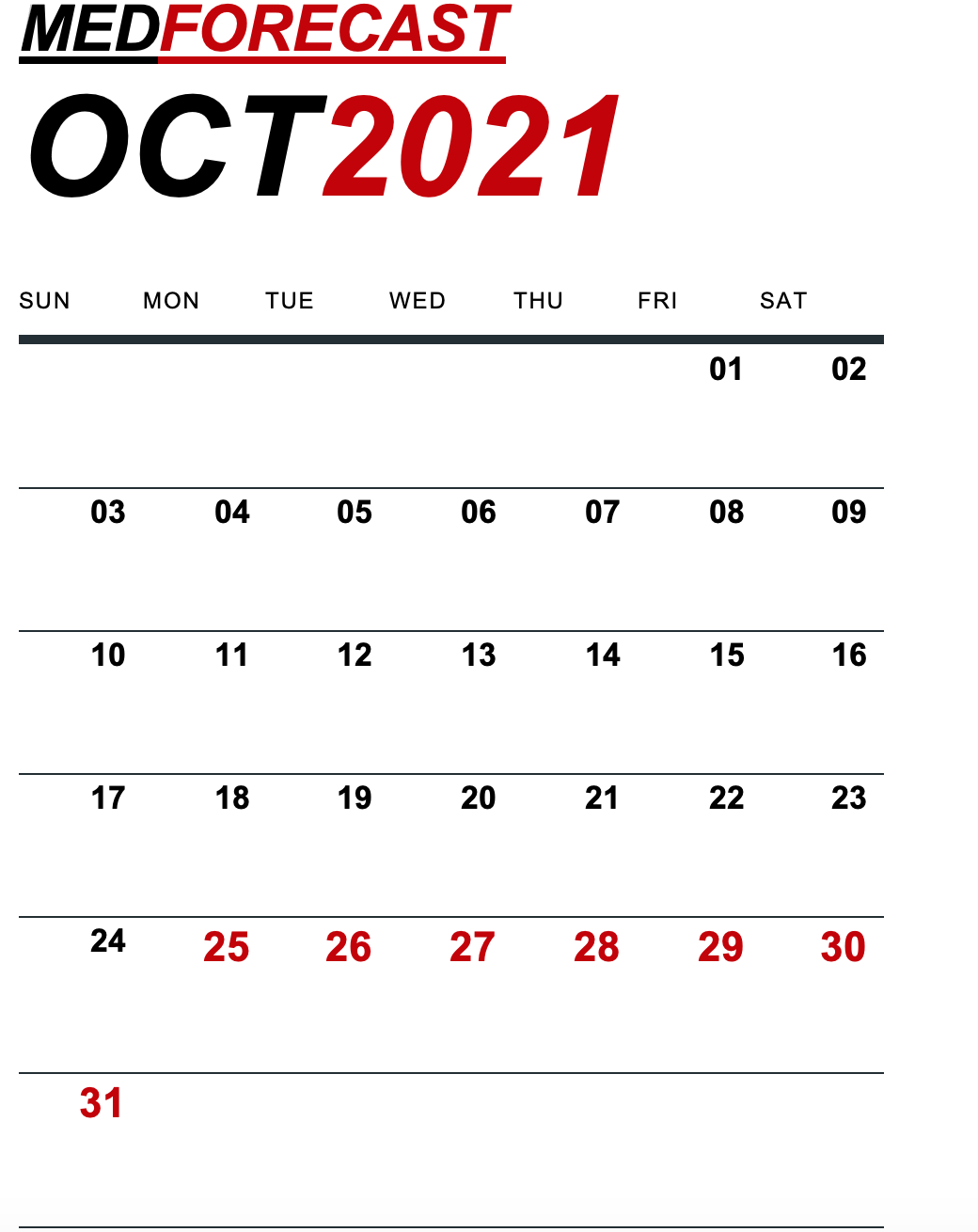 Lynne Peterson is the Senior Writer for Trends-in-Medicine.
Here is the medical news to watch for October 25-31, 2021.
Covid-19: The FDA's Vaccines and Related Biological Products Advisory Committee will meet virtually on October 26 to consider an emergency use authorization (EUA) for Pfizer and BioNTech's Comirnaty, a Covid-19 vaccine, for children age 5-11.
Gastroenterology: The hybrid American College of Gastroenterology (ACG) meeting is continuing through October 27 in Las Vegas and virtually. Look for data from the phase II VIBRANT trial of 9 Meters Biopharma's vurolenatide (NM-002, formerly NB-1001), a long-acting GLP-1 agonist to treat short bowel syndrome by slowing gastric transit.
Neurology
Oncology
Ophthalmology
Plastic surgery: The hybrid American Society of Plastic Surgeons (PSTM) meeting will take place in Atlanta and virtually October 29-November 1. There will be separate tracks for aesthetic, craniomaxillofacial, breast, reconstructive, hand/upper extremities, and practice management.
Radiology: The hybrid American Society for Radiation Oncology (ASTRO) meeting is continuing through October 27 in Chicago or virtually with two options: Digital XP, which is close to a live virtual meeting, and onDemand, a recorded option. Expect phase II/III data on Nanobiotix's NBTXR3, a radioenhancer made out of functionalized crystalline hafnium oxide (HfO2) nanoparticles for use in both soft tissue sarcoma and head and neck cancer.
Regulatory
Lynne Peterson, Contributing Writer, Senior Writer for Trends-in-Medicine
Cat ID: 725
Topic ID: 88,725,730,316,935,190,192,725,925,240,547,162