Diet positively affects insulin resistance, lipoprotein metabolism, and inflammation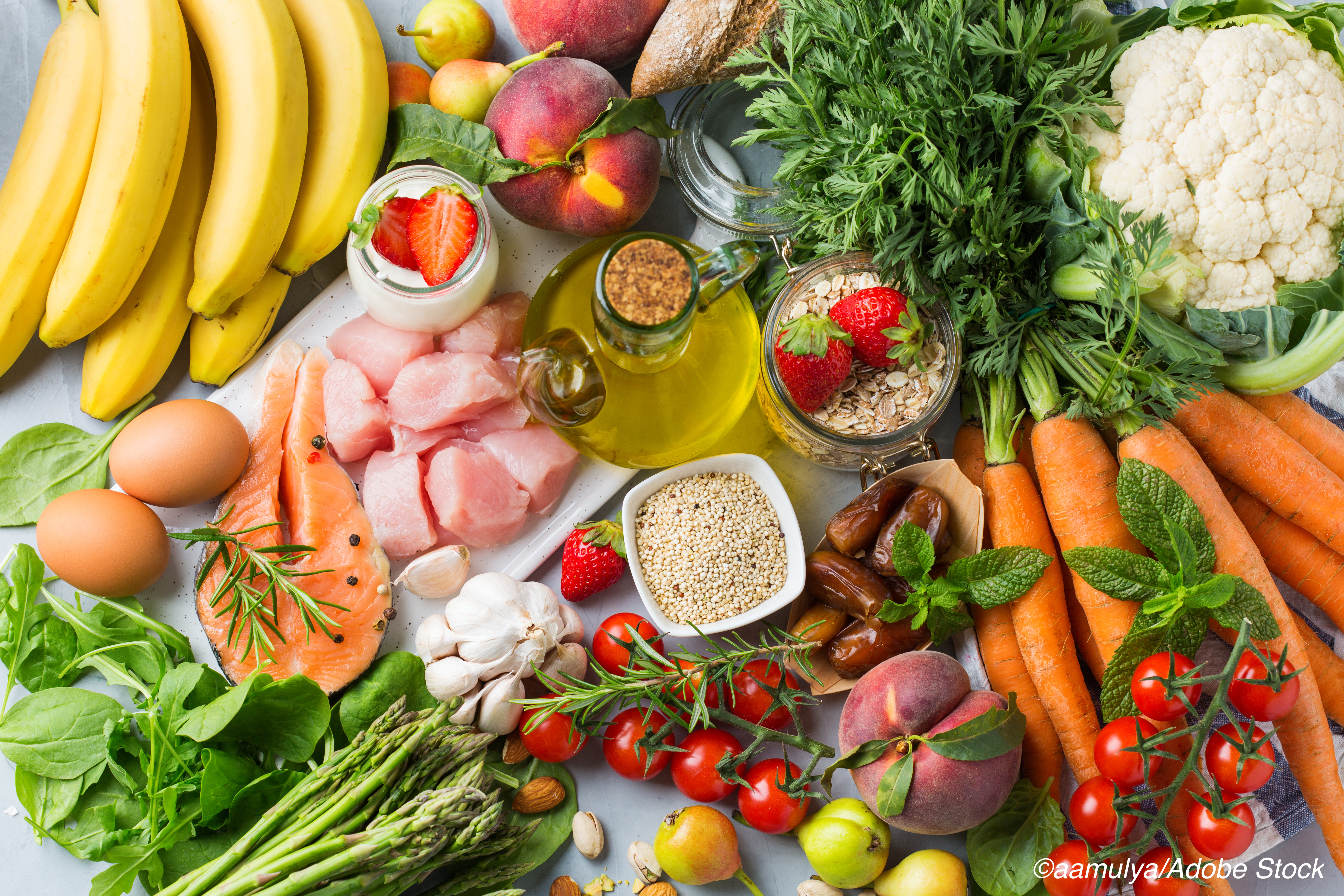 The Mediterranean diet is associated with a reduced risk of type 2 diabetes, researchers have found.
They suggested that this could be explained by the diet's positive effect on insulin resistance, lipoprotein metabolism, and inflammation.
This was a cohort study involving more than 25,000 women, who for the most part were well-educated health professionals across the United States who were predominantly white. Thus, Shafqat Ahmad, PhD, Brigham and Women's Hospital, Harvard Medical School, Boston, Massachusetts, and colleagues emphasized that the question of whether a Mediterranean-type dietary (MED) intervention can reduce the risk of cardiometabolic disease across the general U.S. population needs to be tested in future clinical trials.
The study, published in JAMA Network Open, was undertaken with the knowledge that observational studies in U.S. populations have reported that adherence to healthy lifestyles — including a Mediterranean-type diet — has been associated with a reduced risk of type 2 diabetes, as well as improvement in glycemic biomarkers. The authors also noted that the mechanisms by which MED intake reduces the risk of type 2 diabetes need to be better understood.
Yet, no randomized trial of a Mediterranean diet intervention has been conducted in the U.S. for endpoints such as type 2 diabetes. Here Ahmad and his colleagues wanted to assess whether such a diet is associated with a reduced risk of diabetes and what the underlying biological mechanisms of that association are.
Participants in this study (25,317) enrolled in the Women's Health Study, which is a clinical trial that evaluated the use of vitamin E and low-dose aspirin among healthy women free from cardiovascular disease and cancer at baseline.
Mediterranean diet intake was measured on a 9-point scale based on adherence to dietary components, including fruits, vegetables, whole grains, legumes, nuts, and fish, as well as the ratio of mono-unsaturated to saturated fatty acids, the intake of red and processed meat, and alcohol intake.
For purpose of analysis the MED score was categorized into 3 levels (0-3, 4-5, and 6-9).
The mean (SD) age of the participants was 52.9 (9.9) years, and they were followed up for a mean of 19.8 years. The diabetes incidence rate was 0.46 (95% CI, 0.44-0.48) per 100 person-years.
Ahmad and colleagues found that higher baseline MED intake (score ≥6 vs ≤3) was associated with as much as a 30% lower type 2 diabetes risk. As demonstrated by cumulative incidence curves, study participants with the highest MED intake (6-9) had the superior diabetes-free survival, with the curve for that group veering from the other 2 groups at about 10 years of follow-up.
As to what biomarkers contributed most to a lower risk of diabetes 2, these included:
Insulin resistance (accounting for 65.5% of the MED–type 2 diabetes association)
BMI (55.5%)
High-density lipoprotein measures (53.0%)
Inflammation (52.5%)
Branched-chain amino acids (34.5%)
Very low-density lipoprotein measures (32.0%)
Low-density lipoprotein measures (31.0%)
Blood pressure (29.0%)
Apolipoproteins (23.5%)
"Of note, measures of glycaemia, specifically HbA1c, did not contribute to the lower risk of MED with type 2 diabetes," Ahmad and colleagues reported.
In subgroup analyses, the inverse association of MED diet with type 2 diabetes was seen only among women who had BMI of at least 25 at baseline but not those who had BMI of less than 25.
Limitations of the study are its design as well as its predominantly white study population, which may limit it generalizability. Also BMI was self-reported, and there was not a uniform screening for diabetes, which could lead to surveillance bias.
"Our current findings support that insulin resistance, adiposity, lipoprotein metabolism, and inflammation are the most relevant contributors to the inverse MED–diabetes risk association," wrote Ahmad and colleagues. "MED is traditionally a plant-based diet with relatively high consumption of extra virgin olive oil and less consumption of red meat and sweets. Hence, this complex nutrient density with low glycemic index may explain the lower risk of type 2 diabetes."
In an analysis of the Women's Health Study, researcher found an association between participants following a Mediterranean diet and a lower risk of type diabetes 2.

The study's findings suggest the diet may be protective against diabetes by improving insulin resistance, lipoprotein metabolism, and inflammation.
Michael Bassett, Contributing Writer, BreakingMED™
Ahmad disclosed no relevant relationships.
Cat ID: 13
Topic ID: 76,13,446,13,142,192,669,94,918,925