Schedules with at least 1 mRNA dose produced best response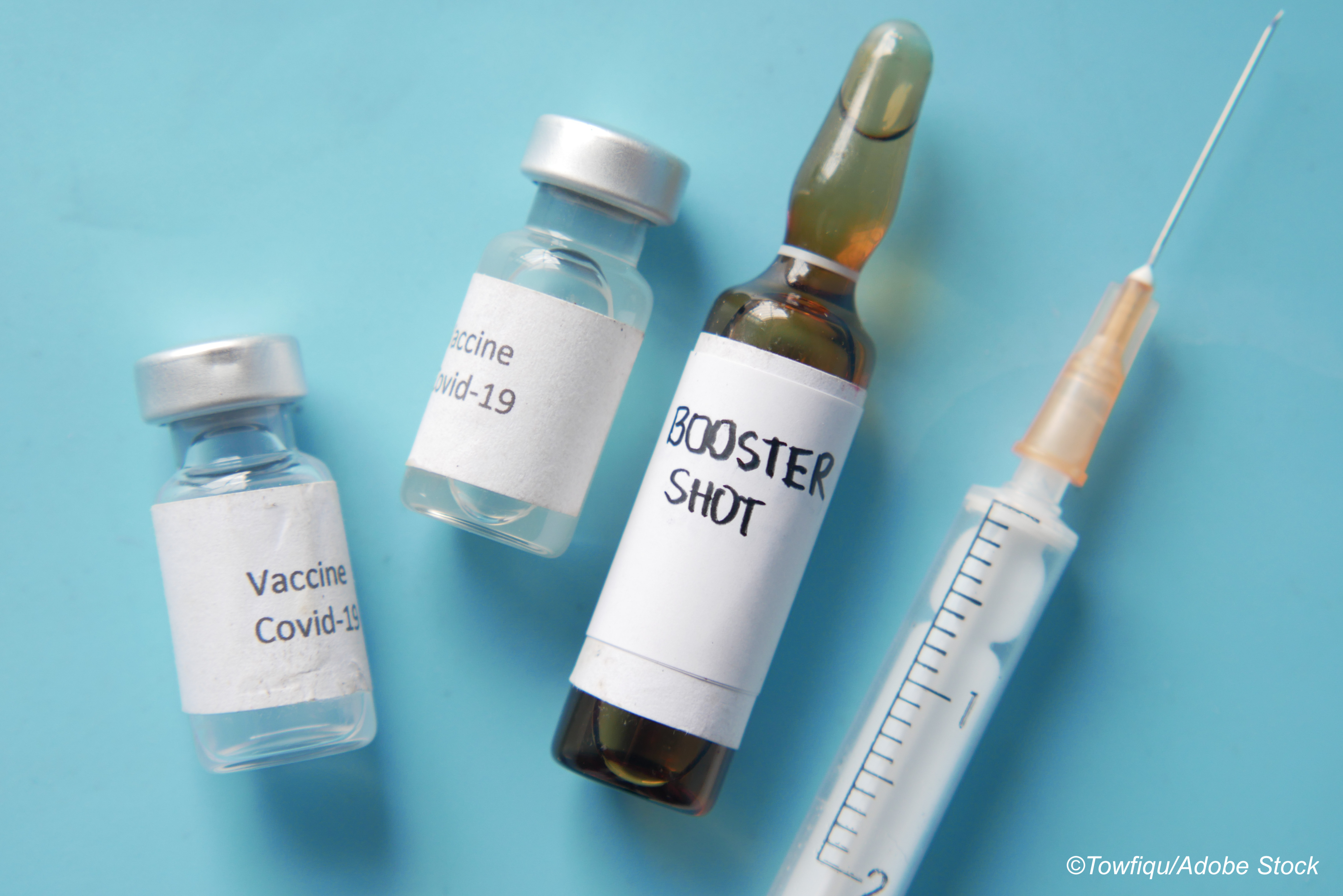 Mixing—instead of matching—Covid-19 primary vaccines was found to be both safe and effective in the randomized, phase II Com-COV2 trial from the U.K., with some heterologous schedules showing superior antibody response compared to giving two doses of the same vaccine.
Primary vaccine schedules containing at least one mRNA dose showed the highest neutralizing antibody response in the trial, with a single dose of the Pfizer-BioNTech mRNA vaccine (BNT) combined with the Moderna mRNA vaccine (m1273) generating greater humoral immune response than two doses of the Pfizer-BioNTech vaccine. A second, primary boost dose of the Moderna mRNA vaccine, but not Novavax's nanoparticle NVX-CoV2373 (NVX) vaccine was found to increase transient systemic reactogenicity compared with homologous schedules.
Writing in The Lancet, published online December 6, researcher Arabella Stuart, MSc, of Oxford University, Oxford, U.K., and colleagues wrote that the latest Com-COV2 group findings confirm "previous evidence of mixed adenoviral and mRNA schedules as being safe, tolerable and immunogenic alternatives to homologous schedules when given at an 8-12 week interval."
Their randomized, non-inferiority trial included adults age 50 and older who had received a single dose of either AstraZeneca's adenoviral-vectored vaccine ChAdOx1 nCoV-19 (ChAd) or the BNT mRNA vaccine. A total of 1,072 participants were enrolled between mid-April and mid-May of 2021, a median of 9.4 weeks after receiving a first dose of either vaccine. The age range of the study participants was 50 to 78 years.
All received a second vaccine dose 8 to 12 weeks after their first dose with either the vaccine they initially got (homogeneous) or a different vaccine (heterologous). Second doses included ChAd, BNT, m1273 or NVX, and serological testing was conducted 28 days after receipt of the second vaccine.
Researchers used ELISA to measure antibody levels against S protein, reported levels of neutralizing antibodies directed against live SARS-CoV-2 and vesicular stomatitis virus pseudotypes for the different vaccine combinations, and quantitated cellular immune response following stimulation of cryopreserved peripheral blood mononuclear cells (PBMCs) with purified S protein by measuring interferon-γ release in ELISPOT assays.
S antibody titre concentrations and efficacy of neutralizing antibodies were highest for the BNT/m1273 combination, followed by ChAd/m1273, BNT/BNT, BNT/NVX, ChAd/NVX, and ChAd/ChAd. Cellular response and interferon-γ secretion were highest for ChAd/NVX, followed by ChAd/m1273, BNT/m1273, BNT/BNT, ChAd/ChAd, and BNT/NVX.
When the researchers subjected serum samples and PBMCs from people infected with the SARS-CoV-2 beta and delta variants to testing, they found a less robust response than that seen against the Victoria strain of the virus. However, the S-protein-stimulated cellular response results were similar.
In commentary published with the study, Christopher D. Richardson, PhD, of the Canadian Center of Vaccinology, Dalhousie University, Halifax, Canada, wrote that while the mRNA vaccines were clearly more efficient in producing neutralizing antibodies, "the ChAd adenovirus-based vaccine—and to a lesser extent, NVX— appeared to help stimulate interferon-γ production from PBMCs, which could correlate with longer periods of immunological protection or memory."
"To my knowledge, this study constitutes the first randomized controlled trial of heterologous Covid-19 vaccination schedules incorporating m1273 and S-protein-subunit boosts," Richardson wrote. "Although there are just a few randomized clinical trials in the literature involving heterologous vaccination schedules, many observational studies support the value of this approach, including studies of the ChAd/BNT, BNT/Chad, ChAd/m1273, Ad26/Ad5, ChAd/BBV152, Coronavac/ChAd, Coronavac/Convidecia and AD26/BNT schedules."
Study limitations included the exclusion of vaccine recipients who were younger than age 50 from the trial, and the lack of ethnic diversity, with 90% to 95% of study participants identifying as White. BNT-primed participants also had twice the prevalence of respiratory and diabetic comorbidities as ChAd-primed participants, which could have influenced immune status.
In addition, the study did not directly address vaccine effectiveness with regard to protection against infection.
Despite these limitations, the researchers concluded that the findings "provide reassurance that there are multiple appropriate options to complete primary immunization in individuals primed with BNT or ChAd, which will facilitate rapid vaccine deployment globally."
Richardson wrote that "mixed vaccines should be recognized for certification during travel, and heterologous vaccination could enhance deployment of vaccines in poorer regions of the world."
"It also remains to be seen how effective the heterologous vaccines are in preventing disease or reinfection against newer variants, such as the Omicron variant," he concluded.
Mixing—instead of matching—Covid-19 primary vaccines was found to be both safe and effective in the randomized, phase II Com-COV2 trial from the U.K.

Primary vaccine schedules containing at least one mRNA dose showed the highest neutralizing antibody response in the trial.
Salynn Boyles, Contributing Writer, BreakingMED™
This research was funded by the UK Vaccine Task Force, Coalition for Epidemic Preparedness Innovations ad National Institute for Health Research. NVX vaccine was supplyed for use in the trial by Novavax.
Primary investiator Matthew D. Snape reported receiving research funds for other studies from vaccine manufacturers, including AstraZeneca, GlaxoSmithKline, Pfizer, Novavax, Janssen, Medimmune, and MCM.
Commentary writer Richardson reported no relevant disclosures.
Cat ID: 926
Topic ID: 79,926,933,926,927,928,934