Promising findings, especially in light of Covid-19 pandemic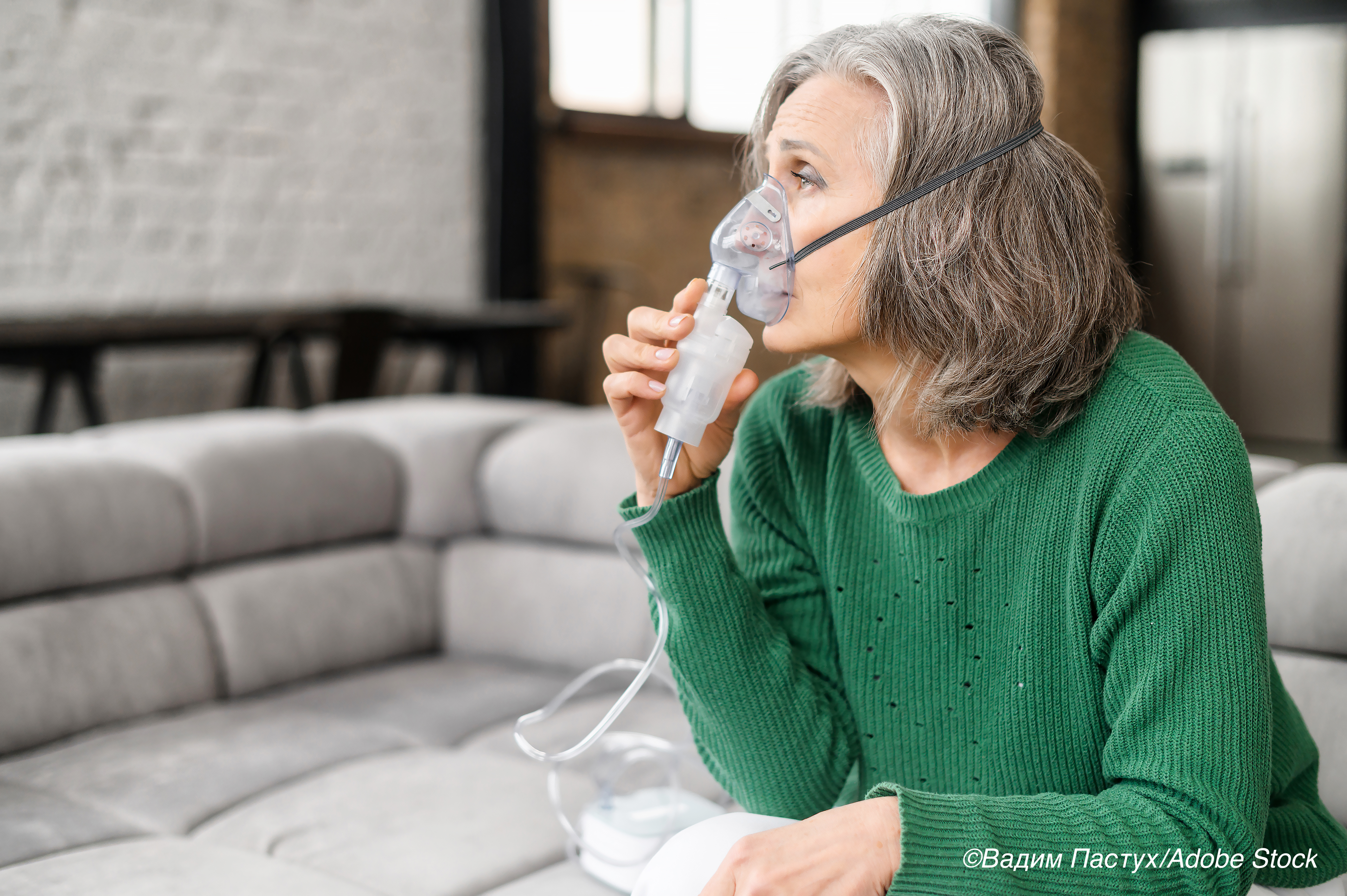 In patients with acute respiratory distress syndrome (ARDS) or those at risk for ARDS, treatment with nebulized heparin brought no improvements in self-reported daily physical activities, but was well tolerated, and—upon exploratory analysis—brought about less lung injury progression and earlier hospital discharge and return home, according to results from the Can Heparin Administration Reduce Lung Injury (CHARLI) study that were published in The Lancet Respiratory Medicine.
Although more studies are needed, editorialists led by Lorenzo Ball, MD, PhD, University of Genoa, Italy, welcome these results, particularly in light of the current pandemic.
"Pulmonary coagulopathy is once again receiving attention because pulmonary thrombosis is frequently seen in patients with Covid-19 pneumonia, causing increased dead space and severe hypoxemia. The promising findings of the CHARLI study underline the importance of considering studies of nebulized heparin in patients with Covid-19 pneumonia, and some studies have already been registered on ClinicalTrials.gov (NCT04397510, NCT04530578). The CHARLI study investigators discuss the need for future studies in more homogeneous populations and we could not agree more; the surges of Covid-19 pneumonia in many countries should trigger the scientific community to test nebulized heparin in these large, uniform populations," they wrote in an accompanying editorial.
CHARLI researchers led by Barry Dixon, PhD, of St. Vincent's Hospital in Melbourne, Australia, explained the rationale behind their study: "Mechanical ventilation in intensive care for 48 h or longer is associated with the acute respiratory distress syndrome (ARDS), which might be present at the time ventilatory support is instituted or develop afterwards, predominantly during the first 5 days. Survivors of prolonged mechanical ventilation and ARDS are at risk of considerably impaired physical function that can persist for years. An early pathogenic mechanism of lung injury in mechanically ventilated, critically ill patients is inflammation-induced pulmonary fibrin deposition, leading to thrombosis of the microvasculature and hyaline membrane formation in the air sacs. The main aim of this study was to determine if nebulized heparin, which targets fibrin deposition, would limit lung injury and thereby accelerate recovery of physical function in patients with or at risk of ARDS."
In the multicenter, double-blind, randomized, phase III CHARLI study, Dixon et al included 252 adult patients (mean age: 58 years; 62% men; 47% with ARDS) in intensive care who were on invasive ventilation, had impaired oxygenation (PaO2/FiO2 ratio ˂300), and were expected to require invasive ventilation for more than one day.
They randomized patients to treatment with either unfractionated heparin sodium (25,000 IU/5 mL; n=128) or a placebo (sodium chloride 0.9%/5 mL; n=124), which was administered via a vibrating mesh membrane nebulizer ever six hours through day 10 of invasive ventilation and given in addition to usual care (including IV and subcutaneous heparin).
The primary outcome was the Short Form 36 (SF-36) Health Survey Physical Function Score of surviving patients at day 60, and secondary exploratory outcomes included development of ARDS to day five among at-risk patients, deterioration of the Murray Lung Injury Score (MLIS) to day five, mortality at day 60, residence of survivors at day 60, and serious adverse events.
At day 60, patients treated with heparin had similar SF-36 Physical Function Scores as those in the placebo group (mean: 53.6 vs 48.7, respectively; difference: 4.9; P=0.32), fewer cases of ARDS developing to day five in at risk patients (15% vs 30%; P=0.0431), less MLIS deterioration to day five (difference: -0.14; P=0.0215), similar day 60 mortality (18% vs 15%; OR: 1.29; P=0.46), and more day 60 survivors at home (87% vs 73%; OR: 2.45; P=0.0165).
Ball et al questioned the use of SF-36 as a primary endpoint.
"Although the SF-36 is perhaps beneficial as a numeric score allowing a smaller sample size, use of the SF-36 also come with challenges; for example, the SF-36 can only be scored in patients who survive and can also not be obtained from patients lost to follow-up. The loss to follow-up is of concern since it could be caused by a poor functional status. Moreover, the impact on global functioning of a treatment that targets a single organ could be limited or influenced by confounding factors," they wrote.
Regarding the positive secondary outcomes achieved with nebulized heparin in these patients, Ball and colleagues were cautiously optimistic.
"While secondary outcomes should always be interpreted carefully, the CHARLI study does suggest some potential benefits of nebulized heparin. A faster improvement in the Murray Lung Injury Score suggests faster recovery of lung function, and the finding that fewer patients at risk for ARDS actually developed ARDS suggests a prophylactic effect of nebulized heparin. Also, patients who received the intervention were discharged home at day 60 more often than those who received standard care," they wrote.
The incidence of serious adverse events was similar in both groups (5% in heparin versus 2% in placebo group; OR: 2.33; P=0.23) and included transient increases in airway pressure during nebulization (three patients in the heparin group), major non-pulmonary bleeding (two in each group), hemoptysis (one in the heparin group), tracheotomy site bleeding (one in heparin group), and hypoxemia (one in placebo group) during nebulization.
Study limitations include the possibility that non-respondents differ from responders, randomization was not stratified by ARDS status, that 45% of patients were recruited from the lead site, and that secondary analyses were not corrected for multiple comparisons.
In patients with or at risk of ARDS, nebulized heparin did not improve self-reported performance of daily physical activities but was well tolerated, and exploratory outcomes suggested less progression of lung injury and earlier return home.

Nebulized heparin can be safely administered to patients with or at risk of ARDS.
Liz Meszaros, Deputy Managing Editor, BreakingMED™
This study was funded by the Rowe Family Foundation, TR and RB Ditchfield Medical Research Endowment Fund, Patricia Madigan Charitable Trust, and The J and R McGauran Trust Fund.
Dixon and Ball declared no conflicts of interest.
Cat ID: 195
Topic ID: 89,195,501,728,932,730,933,190,926,192,927,195,929,925,934