However, fewer of these patients receive standard-of-care lung ca treatment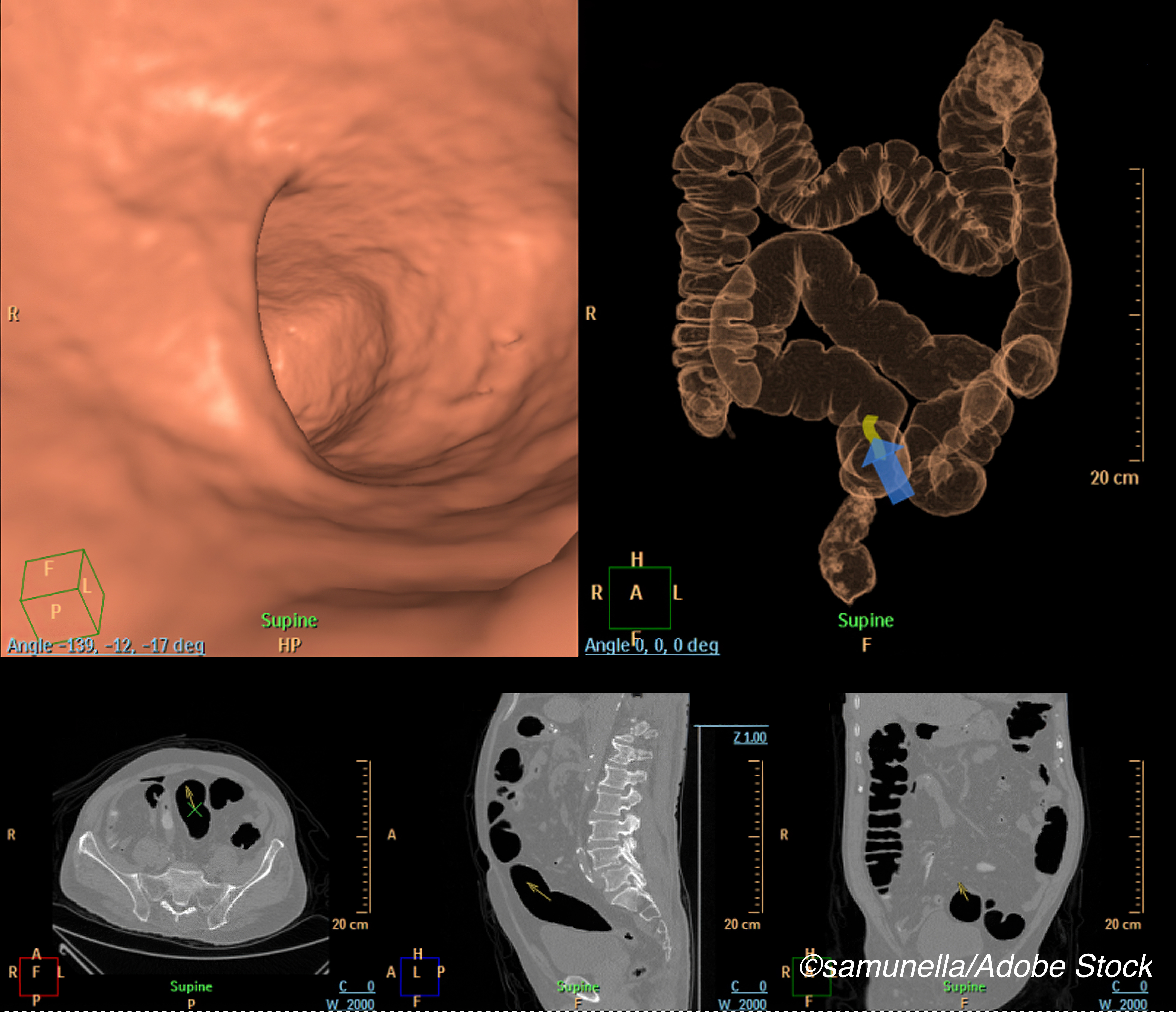 There is no significant difference in lung cancer survival in patients with autoimmune diseases compared to those without, researchers have found, even though fewer patients in the autoimmune group received standard-of-care initial treatment.
The study, by Saya Jacob, MD, Department of Medicine, Northwestern University Feinberg School of Medicine, Chicago, and colleagues was published in JAMA Network Open.
Although a personal history of autoimmune disease and chronic inflammatory disease has been implicated in the development of lung cancer, it is unclear how their association affects mortality and morbidity in those patients. This question has become salient with the advent of immunotherapy.
"Patients with autoimmune disease and cancer pose an interdisciplinary treatment challenge and further investigation regarding natural history and treatment of disease is needed," Jacob and colleagues suggested. Therefore, in this study they evaluated lung cancer survival, as well as recurrence, in patients with underlying autoimmune disease. In addition, the authors looked at survival within several different types of autoimmune disease compared to controls, and investigated the number of these patients who received standard-of-care lung cancer treatment.
This retrospective cohort study was conducted between 2003 and 2019 at a single academic medical center. The authors identified 349 patients with lung cancer and several autoimmune diseases, 177 who met the study's inclusion criteria for final analysis (biopsy-confirmed lung cancer, autoimmune diagnosis confirmed by a rheumatologist, and death or an encounter listed in the electronic medical record within 2 years of the end of the study).
The most common types of lung cancers identified in these patients were adenocarcinoma (55.9%), squamous cell carcinoma (16.4%), small cell lung cancer (9.6%), non–small cell lung cancer not otherwise specified (7.3%), and large cell lung cancer (1.7%), while the most common autoimmune diseases were rheumatoid arthritis (54.8%), systemic sclerosis (24.3%), and systemic lupus erythematosus (8.5%).
Jacob and colleagues also identified 219 patients with lung cancer and without autoimmune disease who comprised the control cohort. The most common lung cancers among this group were adenocarcinoma (72.1%), squamous cell carcinoma (13.7%), small cell carcinoma (5.9%), and non–small cell carcinoma not otherwise specified (4.6%).
The authors observed no difference in either progression-free survival or overall survival of lung cancer patients with autoimmune disease and controls, even when adjusted trough multivariate Cox regression. In addition, groups had similar rates of recurrence in locoregional disease. And when broken down by subgroups of autoimmune diseases there were still no significant differences in overall survival or progression-free survival between the two groups.
This latter result held even in patients with evidence of interstitial lung disease, even though previous studies have shown increased mortality in patients with interstitial lung disease compared to those without it. "Further studies with larger sample sizes are needed to fully characterize the association between autoimmune disease/interstitial lung disease and lung cancer mortality," Jacob and colleagues observed.
They also determined that 69.5% of the patients in the lung cancer/autoimmune cohort received standard-of-care initial treatment, while 22.2% did not. On the other hand, 97.3% of patients in the control group received standard-of-care treatment.
"The lack of difference in overall survival despite significant differences in treatment patterns between groups is intriguing and raises the possibility of a protective role of autoimmune disease," wrote Jacob and colleagues. "However, such a conclusion is beyond the scope of the current study. Further research is needed to fully characterize the association of autoimmune disease with lung cancer survival, particularly studies that can control for differences in treatment practices between groups."
In commentary accompanying the study, Elizabeth R. Volkmann, MD, MS, Department of Medicine, David Geffen School of Medicine, University of California, Los Angeles, questioned whether they study's results are generalizable to other patient populations – particularly those who receive care at institutions other than large academic centers. She also noted that differences in treatment strategies – i.e, more patients in the control cohort compared to autoimmune cohort received immunotherapy for their cancer – could have contributed to observed outcomes.
This study "provides compelling evidence that the existence of an autoimmune condition does not adversely affect survival in patients with lung cancer," Volkmann wrote. "Future studies are needed to evaluate whether specific immunomodulatory agents used to treat autoimmune conditions as well as the duration of immunomodulatory therapy affect lung cancer survival rates in these patients. The answers to these questions may help guide future therapeutic efforts in this area."
There is no significant difference in survival between lung cancer patients who also have an autoimmune disease and those who have lung cancer without an autoimmune disease.

Be aware that while there was no difference in survival, fewer patients in the autoimmune group received standard-of-care initial treatment.
Michael Bassett, Contributing Writer, BreakingMED™
Volkmann reported receiving personal fees from Boehringer Ingelheim and grants from Corbus and Forbius outside the submitted work.
Cat ID: 24
Topic ID: 78,24,187,24,192,65,158,925