INCREASE findings show promise but require cautious interpretation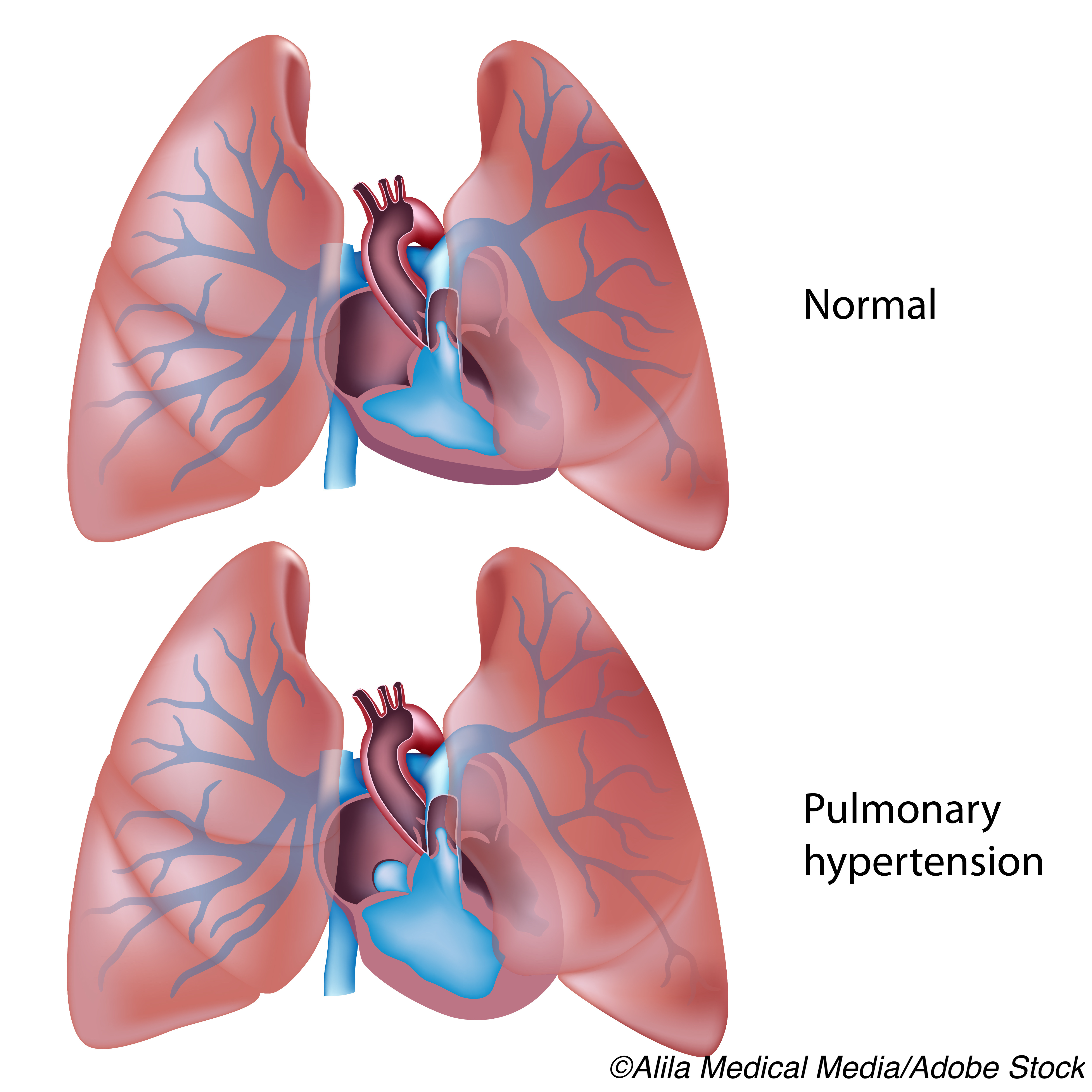 In an interview in September 2019, Indianapolis cardiologist and former American College of Cardiology president Mary Norine Walsh, MD, said that it was not unusual for a diagnosis of pulmonary hypertension (PH) to take more than 2.5 years due to a widely held perception that dyspnea was normal. "Dyspnea is not normal. Not normal," she said, with emphasis related the story of a woman whose PH diagnosis was delayed because her breathlessness was attributed to aging.
But minimizing dyspnea symptoms is probably not the only factor leading to some delays in diagnosis of PH; the hard truth is that there are few effective treatments for any manifestation of PH and there is no currently approved therapy for treatment of PH in patients with interstitial lung disease — which, along with chronic obstructive lung disease (COPD), is the most common cause of PH.
But findings from the INCREASE trial, published online by The New England Journal of Medicine, may change that scenario as researchers report that a novel inhaled formulation of treprostinil administered four times daily significantly increased 6 minute walk distance compared to placebo and significantly reduced NT-proBNP levels.
"Treprostinil is a stable analogue of prostacyclin, which promotes direct vasodilation of pulmonary and systemic arterial vascular beds and inhibits platelet aggregation. An inhaled formulation of treprostinil was previously shown to improve exercise capacity after 12 weeks of therapy in patients with group 1 pulmonary hypertension," the study authors explained.
The trial enrolled 326 patients with interstitial lung disease and group 3 PH. The participants were randomized 1:1 to inhaled treprostinil, "administered by means of an ultrasonic, pulsed-delivery nebulizer in up to 12 breaths (total, 72 μg) four times daily, or placebo," wrote Aaron Waxman, MD, PhD, of Brigham and Women's Hospital in Boston, and colleagues. Almost half of the participants (46.9%) were women, and the mean age was 66.5 years. About 2 in 4 participants had idiopathic interstitial pneumonia.
"At week 16, the least-squares mean difference between the treprostinil group and the placebo group in the change from baseline in the 6-minute walk distance was 31.12 m (95% confidence interval [CI], 16.85 to 45.39; P<0.001). There was a reduction of 15% in NT-proBNP levels from baseline with inhaled treprostinil as compared with an increase of 46% with placebo (treatment ratio, 0.58; 95% CI, 0.47 to 0.72; P<0.001). Clinical worsening occurred in 37 patients (22.7%) in the treprostinil group as compared with 54 patients (33.1%) in the placebo group (hazard ratio, 0.61; 95% CI, 0.40 to 0.92; P = 0.04 by the log-rank test)," they wrote.
The treatment was generally well-tolerated, with the most common adverse events being cough, headache, dyspnea, dizziness, nausea, fatigue, and diarrhea.
In a editorial that accompanied the findings, Darren B. Taichman, MD, PhD, who is a staff editor at NEJM, called the findings "exciting," especially since the lack of approved therapies for patients with interstitial lung disease and PH has prompted some clinicians to try what he called "desperate solutions" reasoning, "It couldn't hurt."
Thus, Taichman urges caution when interpreting the findings.
"Will it be important for patients? Prevention of deterioration is not to be ignored, even if it does not make a patient feel better. In addition, although echocardiographic or hemodynamic data were not collected to assess changes in cardiac performance, plasma N-terminal pro–B-type natriuretic peptide levels decreased modestly with treprostinil and increased with placebo, which further suggests that patients could feel better with treatment. However, these positive changes in this short-term trial were not accompanied by differences in health-related quality of life. Furthermore, the large amount of missing outcome data and the analytic assumptions required to manage them can affect whether thresholds thought to represent clinically important changes are crossed (the minimal clinically important difference typically cited for the 6-minute walk distance is approximately 30 m)," Taichman wrote.
The missing data cited by Taichman is a reference to 40 individuals in the treprostinil group and 38 in the placebo arm who discontinued assigned treatments prematurely—and most of those patients (33 in the treprostinil group and 35 in the placebo arm) stopped all participation in the trial.
"Significantly fewer patients in the treprostinil group than in the placebo group had exacerbations of underlying lung disease (43 [26.4%] versus 63 [38.7%]; P = 0.02 by Fisher's exact test)," the authors wrote. Additionally, fewer patients in the treprostinil group had a clinical worsening that required hospitalization but the between group difference was not statistically significant.
Wasman and colleagues noted that patients with group 3 PH "are often treated with systemic pulmonary vasodilators, which are currently approved only for treatment of group 1 pulmonary hypertension. However, there is concern that such agents could worsen ventilation–perfusion matching in patients with group 3 pulmonary hypertension." By contrast, an inhaled agent such as treprostinil has "the advantage of preferentially redirecting blood f low to the best-ventilated lung units, thus reducing the risk of ventilation–perfusion mismatching."
There were, however, a number of limitations to the INCREASE trial, including its short duration and high discontinuation rate. Perhaps most importantly, the clinical worsening events were based on investigator-reported events that were not independently adjudicated.
"Finally, the size of the favorable treatment effect on the 6-minute walk distance with inhaled treprostinil is similar to estimates of the minimum clinically important difference for this test in patients with pulmonary disease (21.7 to 37 m in a study by Nathan et al, and 24 to 45 m in a study by du Bois et al)," they wrote.
Note that the inhaled treprostinil formulation described in this report is not FDA-approved for clinical use.

Be aware that findings from the INCREASE trial suggest that treatment with inhaled treprostinil may increase exercise capacity in persons with group 3 pulmonary hypertension associated with interstitial lung disease.
Peggy Peck, Editor-in-Chief, BreakingMED™
The INCREASE trial was funded by United Therapeutics.
Waxman had no disclosures.
Corresponding author Steven Nathan, MD, reported personal fees from United Therapeurics, personal fees from Bellerophon, personal fees from Roche, personal fees from Boerhinger-Ingelheim, during the conduct of the study.
Taichman is an employee of the New England Journal of Medicine.
Cat ID: 195
Topic ID: 89,195,501,521,728,791,730,192,195,912,925