Wide-ranging patient preferences of no help in defining treatment thresholds for guidelines, clinical practice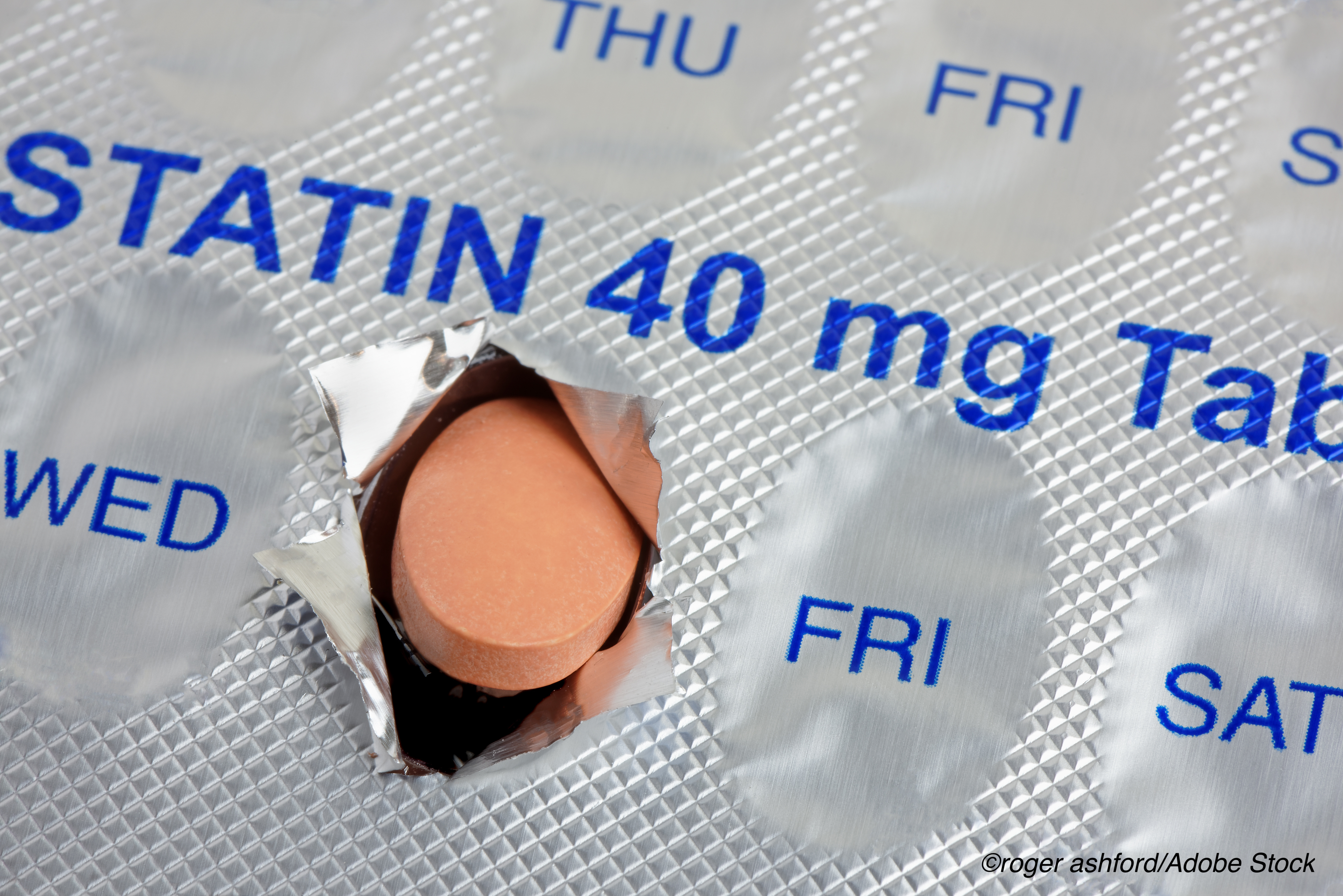 Patient preferences on statin use vary greatly across the spectrum of estimated 10-year cardiovascular risk, according to a recent study published in JAMA Network Open. Researchers were hard pressed to find a threshold that would justify a standard for or against the use of statin therapy, coming no closer to incorporating patient preferences into guidelines or thresholds centered on appropriate statin therapy.
In their study, senior author Michael J. Barry, MD, of Massachusetts General Hospital, Boston, and colleagues sought to define the preference distribution for statin therapy across the spectrum of cardiovascular disease (CVD) risk after patients had been told about its benefits and risks.
They included 304 patients (mean age: 54.8 years; 50.0% women; 42.8% non-White; 16.6% high school degree or less) who had not taken a statin or proprotein convertase subtilisin/kexin type 9 inhibitor during the past three years. Patients were selected from an opt-in panel and were surveyed about their preferences for statin therapy after being informed of their total cholesterol, high-density lipoprotein cholesterol, blood pressure, and personalized 10-year CVD risk with and without statin therapy.
Upon reviewing the benefit and risk information on treatment with statins, 45% of patients reported that they would definitely or probably choose statin therapy. As their cardiovascular risk increased, the number who would choose statin therapy also increased, from 31.1% for a risk of <5%, to 82.6% for a risk of >50%.
The proportion who would want statin therapy after reviewing personalized benefit and harm information was 51% or less for risk categories under 20%. An increase of 20% in the minimum risk threshold was necessary before 75% of respondents in that risk group would report choosing statin therapy. In addition, in patients with a risk >10%, the desire to use stain therapy decreased as health literacy, subjective numeracy, and knowledge scores increased.
Patients' statin preferences were also somewhat dependent on having a previous discussion about statin therapy with another healthcare professional. In both the overall patient sample and in patients with a 10-year CVD risk greater than 5%, a previous statin discussion was associated with a significantly higher percentage wanting statin therapy (overall sample: P<0.001; greater than 5% risk: P=0.002).
In a 1990 series of articles, the use of patient preferences in establishing guidelines was recommended, wrote Kathryn A. Martinez, PhD, MPH, and Michael B. Rothberg, MD, MPH, both of the Cleveland Clinic Center for Value-Based Care Research, Cleveland, in an editorial accompanying the study.
"In this framework, guidelines should apply only to interventions for which at least 60% of patients favor the outcome, with less unanimous interventions considered as options. But he offered no guidance as to how these preferences should be elicited. Perhaps as a result, 30 years later, patient preferences are largely ignored in the development of clinical practice guidelines," they summarized, adding that current guidelines specify no lower bound of risk for statin use.
"Despite recommendations (i.e., guidelines) by the American College of Cardiology/American Heart Association [ACC], the U.S. Preventive Services Task Force [USPSTF], and the U.S. Department of Veterans Affairs/Department of Defense Health Care Systems favoring the use of statins for patients at high risk of cardiovascular disease (CVD), only about a third of eligible patients receive them. All three bodies concur that there is a lower bound of risk below which statins should not be offered, an upper bound above which all patients should take statins, and a middle ground in which patients and physicians should engage in shared decision-making. However, the organizations do not agree on what these bounds should be," they wrote.
For example, according to the ACC, the lower bound is 5% and the upper, 7.5%, while the USPSTF set bounds at 7.5% and 10%, and the U.S. Veterans Affairs/Department of Defense sets them at 6% and 12%.
In reviewing results from the study from Barry and colleagues, they noted: "Only at the highest atherosclerotic CVD risk level (≥20%) did a majority of participants (75%) prefer statin therapy. Within the context of Eddy's framework, for the remainder of patients, statin therapy should be considered an option, meaning statin therapy should be presented to patients as a preference-sensitive decision. This option would considerably widen the window for shared decision-making and represent a major shift from current practice."
Martinez and Rothberg commended the authors for this study, concluding that much more work is needed before any definitive answers on patient preferences for statin therapy can be reached.
"As this study demonstrates, patient preferences are heterogeneous and may not be logical. In addition, patients may be influenced by elicitation technique or biases. Incorporating patient preferences into guidelines is a complex endeavor and will require research to understand how it can best be done. A population-based survey is an important first step, but there is a long road ahead," they concluded.
Study limitations include the low number of patients in various 10-year CVD risk strata, participant reported cholesterol and blood pressure measurements, the possibility that the inclusion of patients who had not recently been treated with a statin were not interested in statin therapy, a possible bias in analysis that overemphasized risks of statin therapy and an underemphasis of the adverse effects during patient counseling, and the underrepresentation of white and Latinx patients.
When it comes to statin therapy, survey results show patient preferences are wide-ranging and may not be based entirely on logic or CVD risk.

The minimum risk threshold had to increase to 20% before 75% of respondents in that risk group would want statin therapy.
Liz Meszaros, Deputy Managing Editor, BreakingMED™
Barry reported receiving a grant from Healthwise through the Massachusetts General Hospital for the Informed Medical Decisions Program during the conduct of the study.
Martinez and Rothberg reported no conflicts of interest.
Cat ID: 4
Topic ID: 74,4,730,4,192,925