Manufacturer asks wholesalers and distributors to immediately stop drug use, distribution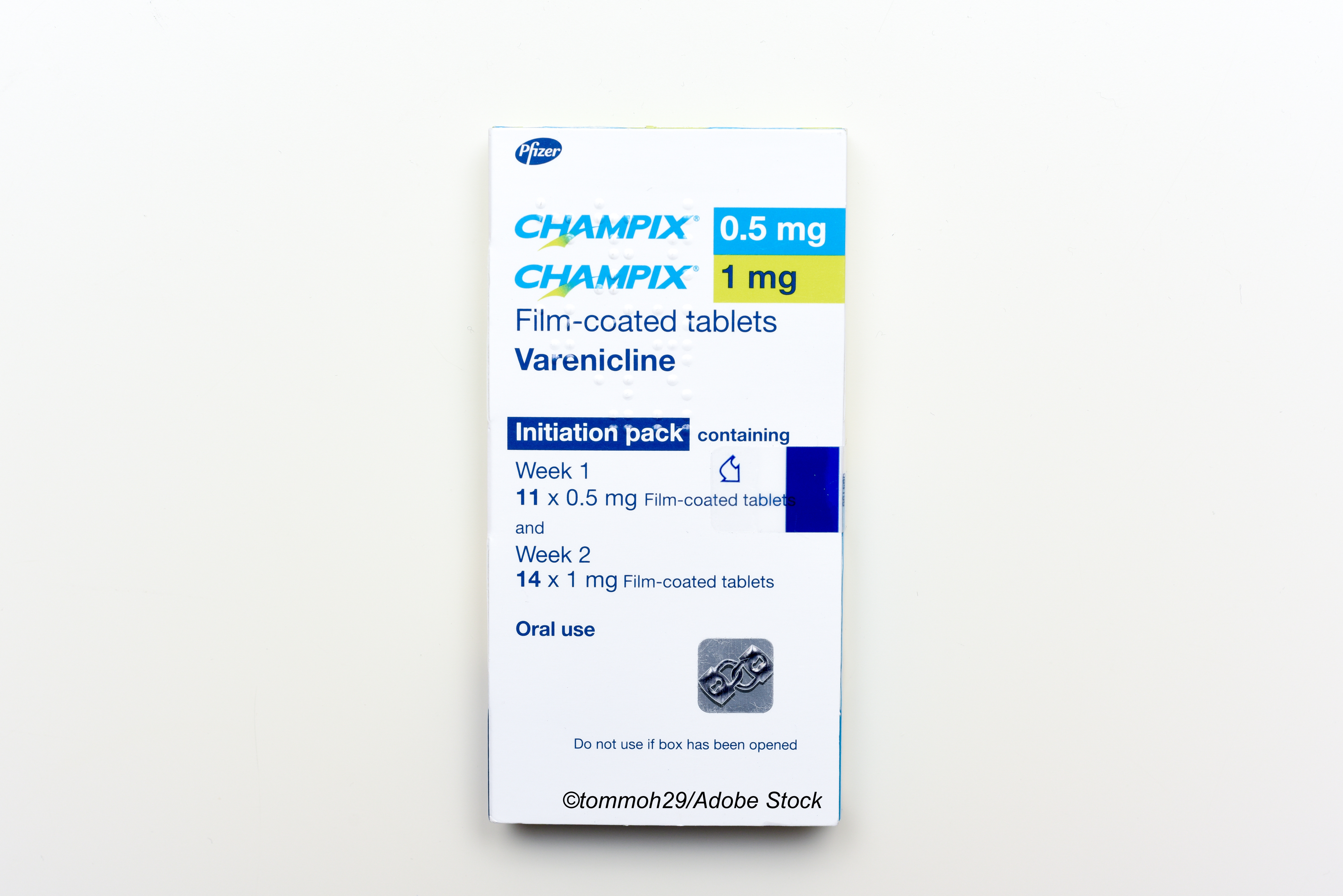 Pfizer is pulling all lots of the anti-smoking drug varenicline (Chantix) from distribution due to contaminations with high levels of a nitrosamine, N-nitroso-varenicline.
Nitrosamines, commonly found in foods and water, may potentially increase cancer risk when consumed at high levels. The manufacturer initially paused distribution of varenicline tablets in June of this year before issuing a recall for 12 lots of the drug in July, followed by an additional four lots in August.
Now, as alternative suppliers have been approved in the U.S., Pfizer has decided to expand its recall to all varenicline products at the 0.5-mg and 1-mg doses. However, the company stressed that there is "no immediate risk to patients taking this medication. The health benefits of stopping smoking outweigh the theoretical potential cancer risk from the nitrosamine impurity in varenicline."
The manufacturer called on all wholesalers and distributors with an existing inventory of varenicline to immediately cease distribution and quarantine the products. "If you have further distributed the recalled product, please notify any accounts or additional locations which may have received the recalled product from you," the company requested. "Please conduct a sub-recall to those accounts and communicate this recall information immediately."
The company also asked anyone that received free versions of the product through the Pfizer Patient Assistance Program (PAP) or the Pfizer Institutional Patient Assistant Program (IPAP) to check their stock immediately. As for patients currently using the drug, Pfizer and FDA advised them to consult with their health care provider to determine whether alternative treatments are available. "Patients with Chantix Tablets should contact Stericycle Inc. at 888-276-6166 (Mon.-Fri. 8:00 am-5:00 pm ET) for instructions on how to return their product and obtain reimbursement for their cost," the manufacturer wrote.
The lots affected by this recall are listed in the company announcement on the FDA website. Adverse reactions or quality problems associated with the product should be reported to the FDA's MedWatch program.
John McKenna, Associate Editor, BreakingMED™
Cat ID: 183
Topic ID: 70,183,183,730,192,144,725,489,925