Adding aspirin increased benefits, with a 47% reduction in incident CVD over 5 years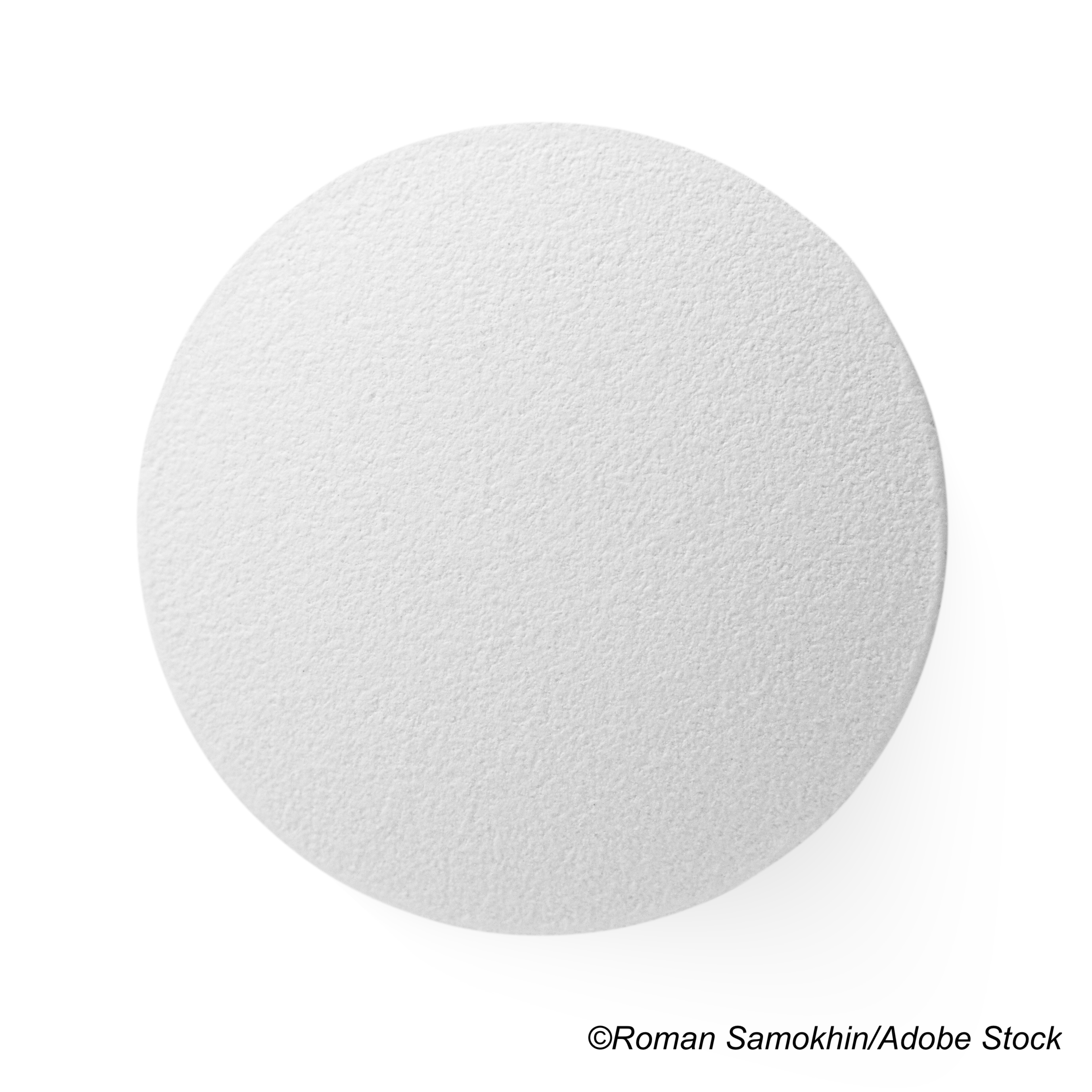 Fixed-dose combination therapies—known as polypills—were beneficial in the primary prevention of cardiovascular disease (CVD), no matter which specific agents they included and regardless of the cardiometabolic risk factors patients had, according to a large meta-analysis of three large polypill trials. Further, when aspirin therapy was added to these, risk reductions were even greater.
Results were presented as a late-breaking trial at the European Society of Cardiology (ESC) virtual meeting, and simultaneously published in The Lancet.
Senior author Salim Yusuf, MD, BS, DPhil, Executive Director of the Population Health Research Institute, McMaster University, Hamilton, Ontario, Canada, and Past President of the World Heart Federation, explained the rationale behind the trial.
"We have been interested in the role of the polypill for 2 decades as each component had been shown to work in some groups of patients, e.g., those with prior CVD. We therefore hypothesized large benefits by combining the various approaches and if we could demonstrate this in those without CVD (the population in whom 80 percent of the world's CVD occurs) it could lead to a large benefit across the world," Yusuf told BreakingMED.
For this meta-analysis, the largest to date showing the effects of polypill treatment on CVD prevention, Yusuf and fellow researchers included three large, randomized trials—TIPS-3, HOPE-3, and PolyIran—that collectively included over 18,000 participants (mean age: 63.0 years; 49.8% female), with an estimated 10-year CVD risk of 17.75 at study initiation.
These three trials focused on polypills that contained at least two anti-hypertensive agents plus a statin, which researchers found to be associated with a 4.7 mmHg reduction in systolic BPs and a 22 mg/dL reduction in LDL cholesterol levels, compared with control treatments.
During a median follow-up of 5 years, the primary outcome occurred in 3.0% of participants receiving the polypill, compared with 4.9% of patients in the control group (HR: 0.62; 95% CI: 0.53-0.73; P<0.0001). The individual components that comprised the primary outcome were also reduced as follows:
Myocardial infarction (HR: 0.52; 95% CI; 0.38-070).
Revascularization (HR: 0.54; 95% CI: 0.36-0.80).
Stroke (HR: 0.59; 95% CI: 0.45-0.78).
CV death (HR: 0.65; 95% CI: 0.52-0.81).
In their analysis of fixed-dose combo strategies both with and without aspirin, researchers found greater reductions in those that included aspirin, with similar treatment effects regardless of lipid levels, blood pressures, the presence or absence of diabetes, smoking, or obesity. Patients with aspirin added to their fixed-dose regimen demonstrated a 47% reduction in incident CVD over 5 years.
Gastrointestinal bleeding was not common but occurred slightly more often in patients in the fixed-dose combination strategy with aspirin compared with controls (0.4% vs 0.2%, respectively; P=0.15). Researchers found no significant between-group differences in the incidence of hemorrhagic stroke (0.2% versus 0.3%), fatal bleeding (<0.1% versus 0.1%), or peptic ulcer disease (0.7% versus 0.8%). Patients treated with fixed-dose combination regimens had more dizziness (11.7% versus 9.2%; P<0.0001).
Yet these significant and positive results, according to Yusuf, were not unexpected.
"We had hoped to show larger benefits (65% to 70% relative risk reductions) but non adherence and interruptions in drug supply hurt our ability to show the larger differences that we hoped of… but demonstrating a 50 percent risk reduction is very important," he noted.
Based on the results from this meta-analysis, Yusuf's stressed that clinicians "… should consider using combinations of such drugs either separately or, when possible, in combination pills if they are available in all those over the age of 50 or 55+ with one other risk factor—hypertension, diabetes, overweight, smokers, elevated lipids initially, and [then] gradually, in broader populations—everybody seemed to benefit," he concluded.
In reviewing the results of this large meta-analysis, Martin Halle, MD, President of the European Association of Preventive Cardiology, said the message from these results was clear.
"Prescribe polypills, as they significantly reduce cardiovascular risk by improving cardiovascular risk factors more efficiently. Adding aspirin in primary prevention [was] revealed to have an even greater effect," Halle told BreakingMED.
Yet while these polypills are now available in countries outside the U.S., they are not available here.
According to Yusuf, "Several polypills are available in different countries—I know of at least 6 or 7 such pills, but they are mostly produced by smaller companies, and each is marketed in a few countries. Our results will hopefully stimulate the production of the polypill in different regions of the world, which is essential to improving access to all populations."
Halle went on to note that these results were surprising "… as the current ESC guidelines on prevention, which have been released this week, state that aspirin should not be taken in primary prevention," adding that future guidelines will address this "and will certainly change them again."
In an accompanying editorial, Jonathan Mant, MD, of the University of Cambridge, U.K., and Richard McManus, MA, PhD, of the University of Oxford, U.K., agreed with Halle: "Although a polypill strategy might sit uncomfortably with precision medicine, there is now a substantial evidence base that such an approach is effective at reducing cardiovascular disease. Guideline writers and policy makers should consider how to incorporate this evidence base into guidelines and policies."
Study limitations include the different protocols used in each study to measure baseline clinical variables and define clinical outcomes, differing definitions of adverse events and lack of data on the dates of these events, patient run-in period before randomization in two of the trials, and use of indirect comparisons in patients who used and did not use aspirin.
Fixed-dose combination strategies are effective in reducing myocardial infarction, strokes, revascularizations, and deaths due to cardiovascular causes in those without previous cardiovascular disease.

Reductions in risk were largest for fixed-dose combinations that contained aspirin.
Liz Meszaros, Deputy Managing Editor, BreakingMED™
Yusuf reported receiving grants from the Canadian Institutes of Health Research, Wellcome Trust, AstraZeneca, and Cadila Pharmaceuticals related to conducting the HOPE-3 or TIPS-3 studies.
Mant declared fees for academic advisory board membership for the Bristol-Myers Squibb–Pfizer-funded GUARD-AF trial of screening for atrial fibrillation, for Pfizer-sponsored education sessions on detection and diagnosis of atrial fibrillation, and for advice on a heart failure app for Omron.
McManus declared working with Omron on the development and evaluation of a blood pressure telemonitoring system for which consultancy and licensing fees are paid to his institution.
Cat ID: 102
Topic ID: 74,102,730,102,4,6,142,192,916,925