Anti-vax social media messaging may be to blame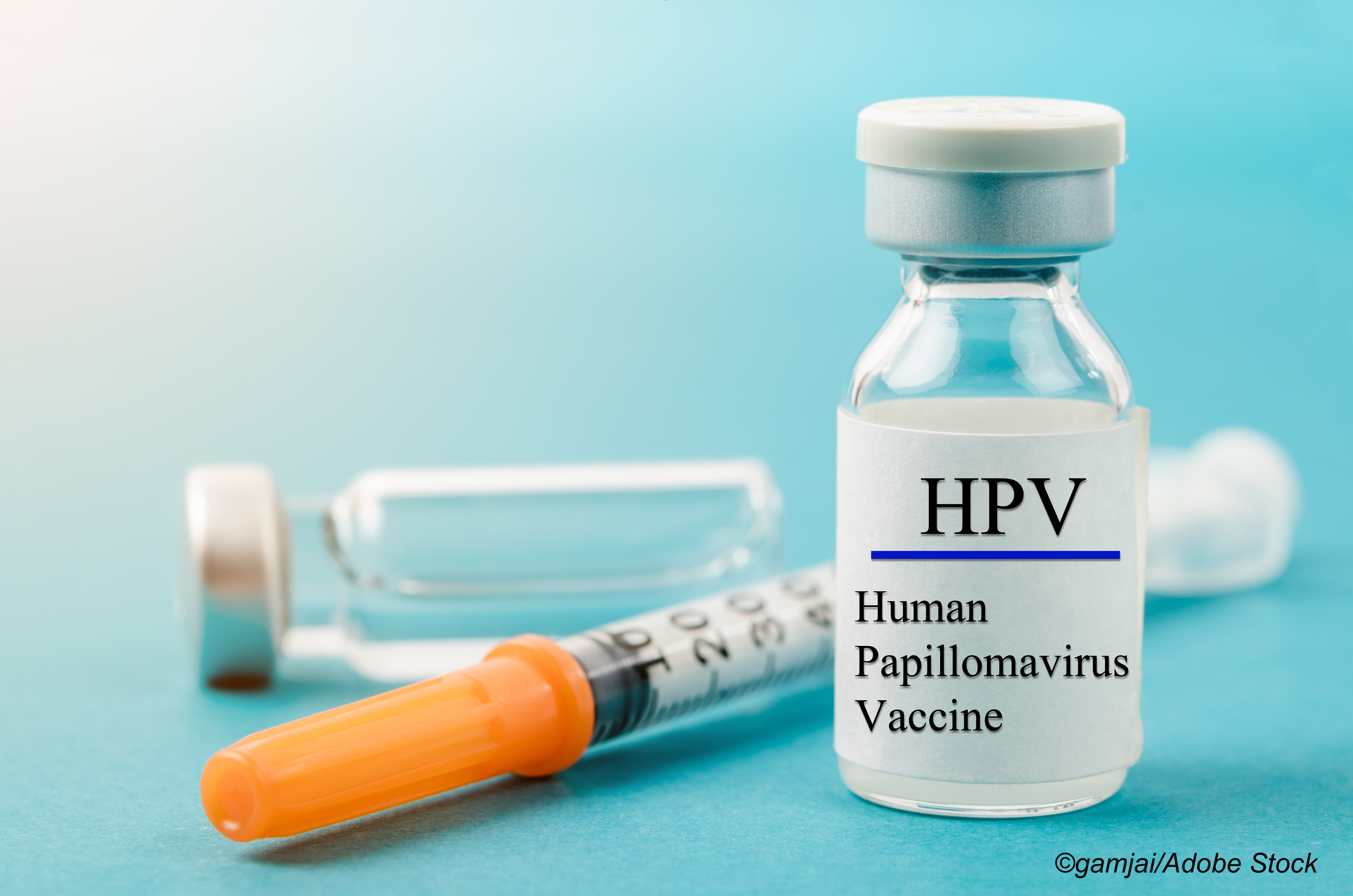 Safety concerns are driving an 80% increase in hesitancy among parents for getting the recommended human papillomavirus (HPV) vaccine for their children, according to a study that looked at adverse event (AE) reporting over a 4-year-period from 2015 to 2018—a trend that doesn't track with the AE's reported during this time period, which have actually decreased.
The vaccine hesitancy appears to be, at least in part, driven by misinformation appearing on anti-vaccine blogs and social media.
"Notably, in 4 states, a greater than 200% increase in citing safety concerns as a primary reason for parental HPV vaccine hesitancy occurred," wrote Kalyani Sonawane, PhD, from the Center for Healthcare Data, Department of Management, Policy, and Community Health, UTHealth School of Public Health, Houston, Texas, and colleagues, whose cross-sectional study looked at data from the National Immunization Survey (NIS) and Vaccine Adverse Event Reporting System (VAERS). "Nationally, a decreasing trend was observed in the proportion of parents citing other reasons (i.e., not recommended, lack of knowledge, and not sexually active)."
This hesitancy does not appear to be correlated to clinician recommendation for administration of the HPV vaccines, Sonawane et al pointed out, as "a recent study reported that the number of clinicians recommending the HPV vaccine increased from 27.0% in 2012 to 49.3% in 2018, which might explain the decreasing trend [in their study] in 'not recommended' as a reason for HPV hesitancy."
"Despite being licensed for over a decade, the HPV vaccine coverage remains suboptimal in the U.S., with 46% of vaccine-eligible adolescents not up-to-date in 2019," Sonawane and colleagues wrote in JAMA Network Open. "Furthermore, the coverage varied substantially across states (from nearly 80% in Rhode Island to only 30% in Mississippi). The coverage among U.S. adults age 18 to 26 years was also low (only 21.5%) in 2018."
Nosayaba Osazuwa-Peters, from Duke University School of Medicine, Durham, North Carolina, and colleagues noted in an editorial accompanying the study that the "elephant in the room" needs to be discussed in regard to the safety concerns parents have.
"If the HPV vaccine is being discussed and/or recommended more actively by physicians now than ever before; if the vaccine uptake is increasing slowly but surely, for both males and females; if more studies are showing cancer and precancer prevention gains due to the vaccine; and if there are decreasing numbers of reports of adverse effects of the vaccine; why are more parents concerned now about vaccine safety than when it was first launched or in 2015; now that over 135 million doses have been administered in the United States? The answer to these questions may lie not in evidence-based medicine or scientific facts, but in non–science based doubts and disinformation raised on social media."
And therein lies the rub for a vaccine that has a decade of data as to it efficacy not just for preventing a sexually transmitted disease, but the cancers caused by that disease.
"The HPV vaccine is the only vaccine we have, really, that can prevent cancer," Jill Rabin, MD, vice chair of education and development in the department of obstetrics and gynecology, Northshore University Hospital/Long Island Jewish Medical Center, in New Hyde Park, New York, noted in a Morning Commute podcast, Debunking Vaccine Myths, part of Morning Commute's 5-part series on Immunization. "It prevents cancer of the cervix, the vulva, and the vagina. The most important time to get this vaccine is when our children are young, 12 to 14 years of age. But it is approved for men and women up to age 46. The reason this is so important to get the vaccine young is that young people make more antibody protection when they're younger… We tell our parents that it is very important to vaccinate their girls and boys so that they will be protected when they become young adults and adults, when they do become sexually active. It's not a vaccine for now in terms of the sexual activity, and we have to stress that with parents, it's a vaccine like the others, that protect when their children become young adults and adults."
Rabin pointed out that the HPV vaccine is not recommended for pregnant women, and if a woman did get a dose before knowing she is pregnant, the rest of the series should be delayed until after delivery, but she added that the vaccine "is safe in breastfeeding as well, a very important vaccine. It prevents cancer, and cervical cancer is still a scourge in this country and worldwide and is preventable."
While the editorialists noted that vaccine skepticism and hesitancy dates back to the development of the polio vaccine, long before the existence of social media, the Internet is driving the vaccine hesitancy, not based on any poor-reviewed evidence but on "half truths" or evidence that has no foundation in truth. That said, the editorialists noted that it should be shouted "from the rooftops that the HPV vaccine is safe and is a cancer prevention vaccine!"
Sonawane and colleagues undertook a parallel assessment of HPV safety concern trends and HPV AE reporting to see if there was a connection. Caregivers of 39,364 unvaccinated adolescents (mean [SD] age of 15.57 [0.08]) years) answered telephone survey questions conducted by the CDC. The main question was whether they intended to vaccinate their teen in the next year, and if caregivers answered "'Not too likely,' 'Not likely at all,' and 'Don't know/not sure,' [they] were further asked to identify the primary reason for vaccine hesitancy from a list of predefined reasons."
Most of the teens were male (56.1%, n=22,707); 62.6% had private insurance; and most (79.3%) lived above the poverty level.
Among the findings:
Safety concerns as the main reason for not getting the HPV vaccine series increased from 13.0% (95% CI, 12.1%-14.0%) in 2015 to 23.4% (95% CI, 21.8%-25.0%) in 2018 (P for trend <0.001), equating to a change from 170,046 to 259,157 teens not receiving the vaccine. This translated into a 79.9% increase over the study period.
Safety concerns were cited by parents in 30 states.
There was an increase in safety concerns cited in California, Hawaii, South Dakota, and Mississippi (more than 200% increase).
75% of those responding to the survey cited "Not needed or not necessary," "Safety concerns," "Not recommended," "Lack of knowledge," and "Not sexually active" as their reasoning behind not vaccinating their children; however, there was no change over the study time period for those who did not consider the vaccine needed or necessary.
According to VAERS, from 2015 to 2018 there were 16,621 AEs associated with HPV vaccination.
The AE rate per 100,000 HPV vaccine doses decreased from 44.7 in 2015 to 29.4 in 2018 (P for trend <0.001).
There was no change over the 4-year time period in serious AEs.
The United States is not alone in meeting resistance to the HPV vaccine, and the study authors pointed out that Denmark and Italy met the hesitancy head on by instituting national plans for vaccination and even "enforced HPV vaccination policies." They noted that a current campaign from the CDC, the "Vaccine with Confidence Program," has been launched to address misinformation, and the American Medical Association and others "have urged social media companies to take action against vaccine misinformation." Such efforts, the study authors noted, need to be a priority at the national level, and "[clinician-targeted] interventions, specifically interventions that can help tackle HPV vaccine misinformation and improve vaccine confidence in parents when making decisions pertaining to immunizations are also needed."
Limitations of the study include using the NIS data on parents of teens age 13-17 and that findings may not be generalizable to other age groups; using the AEs reported in VAERS, which does not include other disease conditions, co-administered vaccines, or medication use and might therefore be prone to reporting bias; and data on safety perceptions and AE reporting were culled from two different data sources, and may not be associated.
Safety concerns are driving an 80% increase in hesitancy among parents for getting the recommended human papillomavirus (HPV) vaccine for their children.

This hesitancy doesn't track with the AE's reported during this time period, which have actually decreased, and it appears that misinformation on anti-vaccine blogs and social media are partially to blame.
Candace Hoffmann, Managing Editor, BreakingMED™
Study coatuhor Giuliano received financial support from Merck outside of the study.
The editorialists had no relevant relationships to disclose.
Cat ID: 125
Topic ID: 79,125,730,125,190,28,44,192,561,151,925