Survival among older women worse with single agent only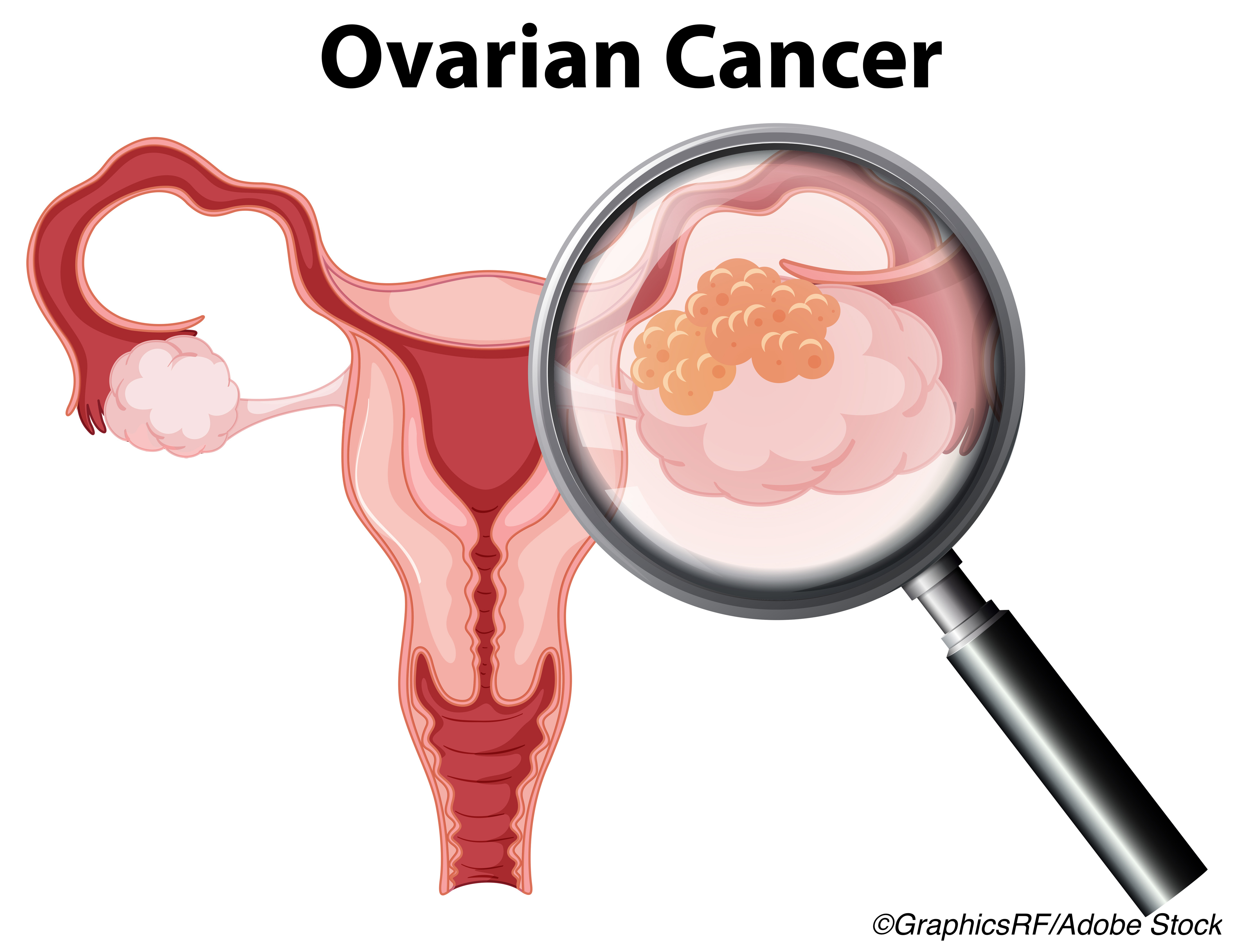 Single-agent carboplatin was associated with significantly worse outcomes than the carboplatin-paclitaxel doublet, given either every three weeks or every week, in elderly women with advanced ovarian cancer, the Elderly Women with Ovarian Cancer (EWOC-1) randomized phase II study found.
In this trial of 120 patients 70 years of age or older with newly diagnosed stage III or IV epithelial ovarian, fallopian tube, or primary peritoneal cancer, only 48% (95% CI, 32-63%) of patients treated with single-agent carboplatin completed six treatment cycles compared with 65% (95% CI, 49-79%) of patients in the every-three-week arm and 60% (95% CI, 44-74%) of patients receiving the combination of carboplatin-paclitaxel every week, Claire Falandry, MD, Centre Hospitalier Lyon Sud, Lyon, France, and colleagues reported in JAMA Oncology.
Notably, the investigators added that treatment-related adverse events were less common with the standard, every three-week combination at 43% than they were with single agent carboplatin or the weekly doublet, both at 58%.
"Older women, especially those 75 years and older, are less likely to receive standard combination therapy [and d]ose reduction, removal of taxane therapy, and adjustments in schedule are common," Deborah Armstrong, MD, Johns Hopkins University School of Medicine, Baltimore, and colleagues observed in an editorial accompanying the study.
"[T]he EWOC-1 study is compelling, particularly given the comprehensive assessment of frailty and the randomized design, challenging the conventional wisdom that patients who are both older in age and more vulnerable do not tolerate standard combination chemotherapy for ovarian cancer," she added.
In EWOC-1, patients were randomized to receive either intravenous carboplatin, area under the curve (AUC) 5 mg/mL/min plus paclitaxel, 175 mg/m2 every three weeks; single agent carboplatin, also given at an AUC of 5 mg/mL/min or an AUC of 6 mg/mL/min ever three weeks, or weekly carboplatin, at an AUC of 2 mg/mL/min plus paclitaxel, 60 mg/m2, on days one, eight, and 15 every four weeks. All patients in the single-agent carboplatin arm received a starting dose of AUC 5 mg/mL/min, the authors noted.
The mean age of the cohort was 80 (interquartile range [IQR], 76-83 years) and had a Geriatric Vulnerability Score (GVS) of 3 or higher.
"The primary outcome was treatment feasibility defined as the ability to complete 6 chemotherapy cycles without disease progression, premature toxic effects-related treatment discontinuation or death," Falandry and colleagues noted.
The median duration of treatment was 4.5 cycles (IQR, 2.8-6 cycles) in the single-agent carboplatin arm and six cycles for both the every-three-week arm (IQR, 2.8-7.0 cycles) and in the weekly doublet arm (IQR, 2.0-6.0 cycles).
"[T]he proportion of patients discontinuing treatment for toxic effects before cycle six was similar in the three treatment groups," the authors wrote.
However, progression-free survival (PFS) was significantly longer in the every-three-week arm at a median of 12.5 months (95% CI, 10.3-15.3 months) as well as the weekly carboplatin-paclitaxel arm at 8.3 months (95% CI, 6.6-15.3 months) compared with 4.8 months (95% CI, 3.6-15.3 months) in the single-agent arm.
"The OS [overall survival] results showed a similar pattern," investigators added, where median OS was not reached (95% CI, 21-32.2 months) in the every-three-week arm compared with 17.3 months (95% CI, 10.8-32.2 months) in the weekly combination arm and 7.4 months (95% CI, 5.3-32.2 months) with single-agent carboplatin.
One of the strengths of the study is its focus on frailty as assessed by the GVS, which provides a more meaningful biological and functional assessment of a patient's real condition than age alone, the authors noted. That said, "results from EWOC-1 suggest that these geriatric measures are perhaps less important in treatment decision-making than initially suspected, as all patients, irrespective of frailty, should be offered standard therapy to optimize outcomes," they advised. Commenting further on the study, Armstrong and colleagues noted that the rationale for offering single-agent platinum therapy to women with advanced ovarian cancer was based on two previous studies that showed no improvement in outcomes for combination chemotherapy over single agent platinum therapy.
"Weekly administration of both paclitaxel and carboplatin has also been suggested as an alternative regimen for the treatment of vulnerable populations, with the expectation that lower weekly dosing would decrease toxic effects and increase tolerance of combination therapy," the editorialists added. However, as they also noted, the study was prematurely closed on the recommendation of the data safety monitoring committee.
"Stopping the study early resulted in a smaller sample size than specified and does not allow for the assessment of differences between the 2 combination regimens," they wrote.
There were also imbalances in GVS, which potentially biased a worse prognosis in the carboplatin-only arm.
Despite these limitations, Armstrong and colleagues emphasized that not only is conventional doublet therapy feasible, but it is clearly associated with improved outcomes.
"Thus, doublet therapy should be considered standard of care for this patient population," Armstrong and colleagues wrote. "[Although] comprehensive geriatric assessment and active management of comorbidities and cofrailties is critical to overcoming barriers to treatment and providing older patients with equitable care," she added.
Single-agent carboplatin was associated with worse outcomes among older women with advanced ovarian cancer than carboplatin-paclitaxel given every three weeks, or even weekly.

This study suggests that all women with advanced ovarian cancer should be treated with combination chemotherapy regardless of age or frailty.
Pam Harrison, Contributing Writer, BreakingMED™
The study was supported by the French National Cancer Institute and the Nordic Cancer Union.
Falandry reported receiving personal fees from Leo Pharma, Pfizer, MSD Oncology, Teva, AstraZeneca, Baxter, Eisai, Janssen Oncology, Novartis, Chugai Pharma, and Astellas Pharma as well as grants from Chugai Pharma, Pfizer, Pierre Fabre, and Astellas Pharma.
Armstrong reported receiving personal fees from AstraZeneca, Eisai, AbbVie, Cue Biopharma, Ovarian Cancer Research Alliance, UpToDate, the National Comprehensive Cancer Network, and the American Board of Internal Medicine.
Cat ID: 692
Topic ID: 78,692,282,494,730,692,693,192,925