Difference driven by few deaths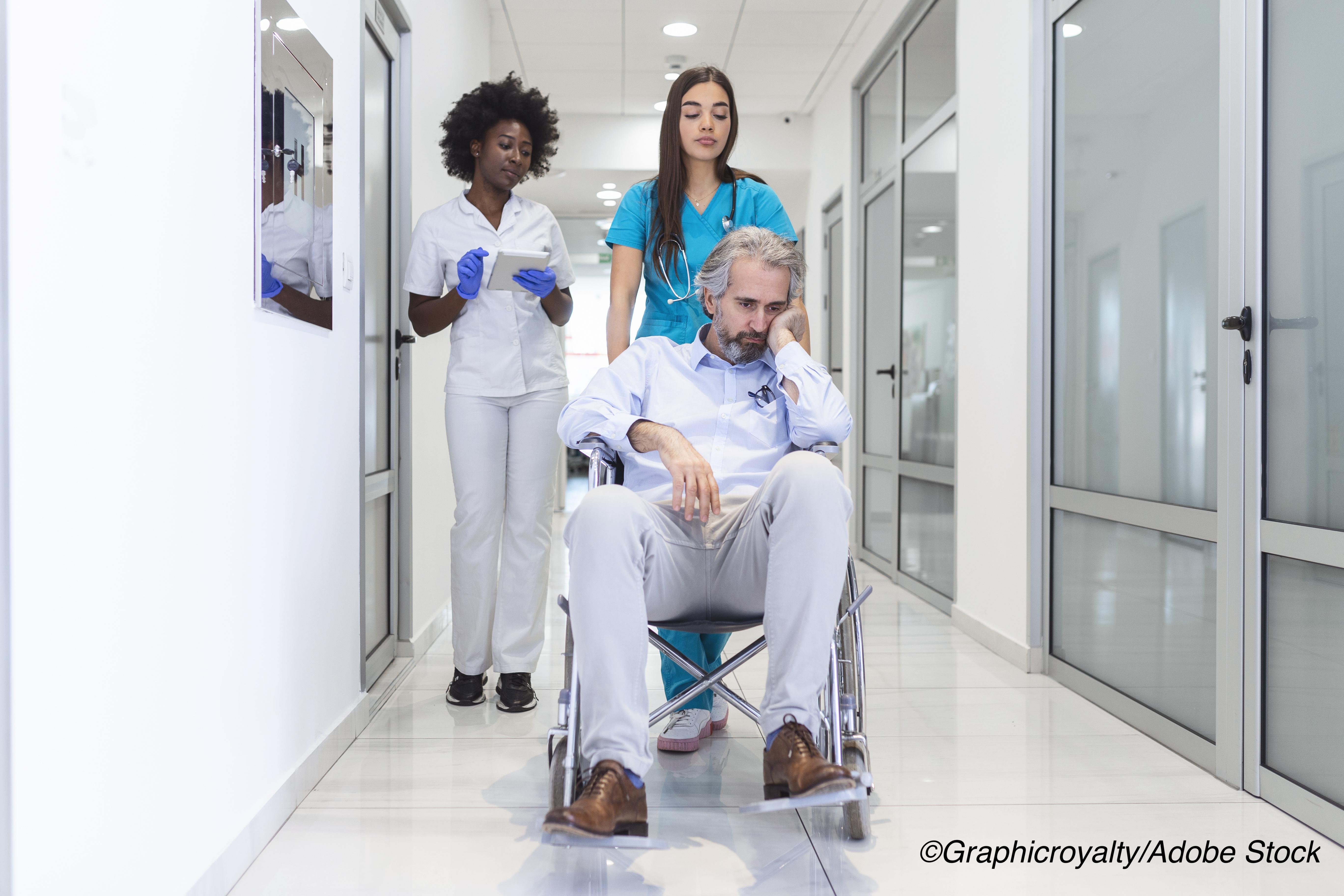 Treatment with the investigational SGLT 1 and 2 inhibitor sotagliflozin reduced deaths and hospitalizations for heart failure patients with type 2 diabetes, but also appeared to improve not just survival but also the type of survival—days alive and out of the hospital, or DAOH.
The DAOH benefit emerged in a prespecified post hoc analysis of data from the SOLOIST-WHF trial (Effect of Sotagliflozin on Cardiovascular Events in Patients with Type 2 Diabetes Post Worsening Heart Failure), the primary findings of which were reported earlier this year.
In Annals of Internal Medicine Michael Szarek, PhD, of CPC Clinical Research and University of Colorado Anschutz Medical Campus in Aurora, Colorado, and the State University of New York Downstate School of Public Health in Brooklyn, and co-investigators, explained that patients hospitalized for heart failure were started on sotagliflozin either before hospital discharge or soon after, and while a similar proportion of sotagliflozin and placebo patients experience at least one more admission, only 16.3% of sotagliflozin patients had more than one rehospitalization versus 22.1% of controls.
"There were 64 and 76 deaths in the sotagliflozin and placebo groups, respectively. The DAOH rate in the sotagliflozin group was 3% higher than in the placebo group (rate ratio [RR], 1.03 [95% CI, 1.00-1.06]; P=0.027)," Szarek and colleagues wrote. "This difference was primarily driven by a reduction in the rate of days dead (RR, 0.71 [CI, 0.52-0.99]; P=0.041) rather than by a reduction in the rate-of days hospitalized for any cause. For every 100 days of follow-up, patients in the sotagliflozin group were alive and out of the hospital for 3% or 2.9 more days than those in the placebo group (91.8 versus 88.9 days); this difference reflected a 2.6-day difference in days dead (6.3 versus 8.9 days) and a 0.3-day difference in days in the hospital (1.9 versus 2.2 days)."
Patients in the study were followed for a median of 9 months. During that time, there were 1,047 hospitalizations, of which just over a third (37.8%) were heart failure hospitalizations. "In total, there were 119 fewer hospitalizations with sotagliflozin, including 78 for heart failure and 41 for other reasons," the study authors noted.
Szarek et al acknowledged that although the difference in DAOH was statistically significant, the absolute benefit was modest, and regardless of treatment most patients survived to the end of the study without hospitalization.
"More important, in general, one may expect patients who otherwise would have died to be more likely to be hospitalized, resulting in a paradoxical increase in days hospitalized for an intervention that reduces days dead," they wrote. "Therefore, the fact that days hospitalized was not higher with sotagliflozin given the reduction in days dead could in itself be viewed as a favorable outcome."
Among the limitations of the SOLIST-WHF was its timing: it was upended by the Covid-19 pandemic, which resulted in the loss of funding from its initial sponsor and the need to halt enrollment. The primary endpoint was met, but it is likely there were unreported hospitalizations, "which may have reduced statistical power for the current analysis." Moreover, total hospitalizations was not a prespecified outcome in the original protocol.
Looking at DAOH as an endpoint is a departure from traditional composite endpoints such as death from cardiovascular disease, worsening heart failure, heart failure rehospitalization, or all-cause mortality, but those endpoints don't take into account the patient's perspective, Fanaroff et al explained in "Days Alive and Out of Hospital: Exploring a Patient-Centered, Pragmatic Outcome in a Clinical Trial of Patients With Acute Coronary Syndromes," published in Circulation: Cardiovascular Quality and Outcomes.
Fanaroff and colleagues wrote, "…days alive and out of the hospital (DAOH) represents an important patient-centered outcome that approximates time spent in good health. It accounts for multiple events over the course of a study period, weights death more heavily than hospitalization, and weights deaths occurring early after trial enrollment more heavily than those occurring later. Because it does not require event adjudication, it is also an attractive end point for pragmatic clinical trials."
Interestingly, the SOLOIST WHF trial enrolled both patients with reduced ejection fraction heart failure (HFrEF) and those with preserved ejection fraction heart failure (HFpEF), and while SGLT-2 inhibitors have demonstrated benefit in HFrEF—DAPA-HF and EMPEROR Reduced for example, they have not yet demonstrated benefit in HFpEF.
In a presentation at ACC 2021 virtual meeting, a SOLOIST WHF principal investigator, Deepak L. Bhatt, MD, MPH of Brigham and Women's Hospital Heart & Vascular Center, said "Treatment with sotagliflozin robustly and significantly reduced cardiovascular adverse events across the full spectrum of patients with HF, including patients who have HF with preserved ejection fraction (HFpEF), for which no effective treatment is currently available. The benefit for patients with HFpEF is striking—this is the first trial to find a significant benefit in this population. We believe that these results merit a recommendation that patients who have both diabetes and HFpEF should be treated with sotagliflozin or another medication in its class."
Be aware that sotagliflozin is an investigational agent that is not yet FDA approved for clinical use.

In the SOLOIST WHF study, treatment with sotagliflozin resulted in a statistically significant DOAH benefit compared to placebo, but the absolute difference was modest.
Peggy Peck, Editor-in-Chief, BreakingMED™
Sanofi funded SOLIST at initiation and Lexicon Pharmaceuticals at completion.
Szarek reported grants from Lexicon, Resverlogix, Baxter and Janssen during the conduct of the study; personal fees from CiVi, and Esperion, as well as personal fees and/or non-financial support Sanofi, and Regeneron, outside the submitted work; .
Cat ID: 3
Topic ID: 74,3,3,446,12,669,918